The World's Smartest Cities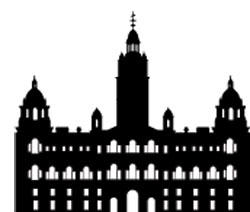 Since the first accumulation of hunter-gatherers into villages many thousand years ago, urbanisation has been ongoing and regular. About half of the world's population now live in urban areas, and it is predicted that by 2050 some 65% and 85% of the developing and developed world respectively, will be urbanised. Expanding cities bring their own problems, however, the movement is well under way to find smart solutions. Smart cities are a new style of city providing sustainable growth and designed to encourage healthy economic activities that reduce the burden on the environment while improving the quality of life.
A city is an interconnected network of systems; a living and dynamic work in progress. Smarter cities have the tools to analyse data for better decisions, anticipate problems, resolve them proactively and coordinate resources to operate effectively. The concept of the smart city still focuses mainly on the role of ICT infrastructure, but much research has also been carried out on the role of human capital, social and relational capital and environmental interest as important drivers of urban growth. Here are some of the cities leading the way in implementing smart solutions to modern problems.

Amsterdam
Amsterdam Smart City is a project between businesses, the authorities, research institutions and the people of Amsterdam. Companies such as Phillips, Cisco, IBM and dozens of smaller companies are all working to help innovate smart-city technology. One of the projects is Climate Street, where rubbish is collected by non-polluting electric trucks and bus stops, billboards and lights are powered with solar energy. Thousands of households and businesses have had their roofs retrofitted with energy-efficient insulation that cuts down on energy costs, and these concepts are spreading rapidly from Climate Street to the rest of the city.

Copenhagen
To meet its goal of being carbon neutral by 2025, Copenhagen has accelerated its smart technology revolution. Several innovative companies have created an eco-friendly smart neighbourhood of 40,000 residents that is a model for sustainable living. When there's no traffic on the streets, street lights turn themselves off. There are air-quality meters in lamp posts to monitor pollution trends. Copenhagen has opened up its data banks to innovators, and now there are apps for finding available parking spaces throughout the city and smart-phone connected electricity meters for homes, amongst other things.

Vienna
Vienna, a growing metropolis with more than 1.7 million residents, wants to be the greenest city in the world. Europe's largest biomass power plant provides 75,000 residential and public buildings with heating. The city is on track to have 300,000 m² of solar panels installed by 2020. Public transportation around Vienna has never been easier or more accessible, and more than 90% of the city's population now has easy access to it. The city has a smartcard system that automatically calculates fees for any mode of transport within the network, which is used by 1.3 million passengers every day.

Stockholm
Stockholm was named the first ever European Green Capital in 2010 and has a world-class IT infrastructure, creative and well-educated citizens and a well-developed partnership between academia, business and industry and the public sector. With the world's largest open fibre network, the foundation has been laid in Stockholm for smart, green and innovative solutions. There is a reason Stockholm was the first city in the world with a 4G network and to broadcast opera live in 3D via fibre-optic cable. Stockholm is also home to one of the world's leading ICT clusters.

San Francisco
San Francisco consistently ranks as one of the best places to live in North America, and city authorities have been working to make the city smart for decades. Some 41% of San Francisco's energy currently comes from renewable sources. There is an emerging infrastructure for electric vehicle charging that comprises 110 public charging stations, the highest per capita of any city. The city has improved its public transportation system, and there are apps to show bikers and pedestrians the best routes through town. The city has developed apps for visually impaired citizens to use public transportation. To achieve zero waste by 2020, the recycling system is being expanded. To help achieve its goals, the city has opened up its data to software developers and start-up companies.

Tokyo
Japan's biggest companies are behind the smart city revolution taking place around the globe and are using Tokyo as their testing ground. Panasonic, Sharp, Mitsubishi, and many other big names are working to incorporate smart technology into this gigantic city. The authorities are aiming to make Tokyo a green island, by having at least one million trees. They are also aggressively pushing solar energy, renewable wind sources, and electric/hybrid cars by providing appetizing incentives for businesses and households that are going green.

London
Chip maker Intel has established a laboratory in London to test the technologies that could power the cities of the future. The Collaborative Research Institute for Sustainable Connected Cities will aim to solve problems related to the environment and will examine the social and economic issues faced by growing cities. Projects will include a network of sensors to monitor air quality, traffic flow, water supply and other parameters. Elsewhere, Living Plan IT has developed its Urban OS to provide a platform to connect services and citizens. With partners including Hitachi, Phillips and Greenwich council, it aims to use the Greenwich peninsula as a testing ground for new technologies running on the system. The OS aims to link key services such as water, transport, and energy.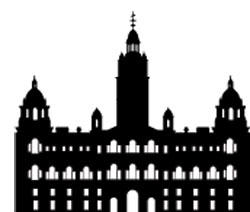 Glasgow
Glasgow recently won a £24m government grant intended to make it into a smart city. It will use the money on projects to demonstrate how the future city might work. They will include better services for locals, with real-time information about traffic and apps to check that buses and trains are on time.Other services promised by the council include linking CCTV cameras across the city with its traffic management unit, to better identify traffic incidents.It will use analytical software and security cameras to identify and prevent crime and monitor energy levels to find new ways of providing gas and electricity to poorer areas, where fuel poverty is an issue.