New European Economy's Top Ten Most Influential Companies & Business Destinations List celebrates those who have reached the pinnacle of achievement in terms of excellence and market influence. The list reflects the nominations, suggestions and contributions of the New European Economy readership (submissions made via email surveys) and analyses new trends to unearth the best and the brightest pioneers in business today. The featured companies represent the zenith of achievement across a wide variety of fields of expertise.
Some of the names on the list will be very familiar, and some possibly won't. Pride of place at the top of the list goes to Volkswagen. The company needs no introduction – it is part of our everyday lives. Constantly innovating in anticipation of social conditions and trends, the Volkswagen Group is listed as the most sustainable automaker in the world's leading sustainability ranking, the Dow Jones Sustainability Indices. Volkswagen is outperforming competitors in Europe, has enviable positions in growth markets such as China and Brazil and has good momentum in the US.
Of course, companies such as Volkswagen don't start out as multinational giants. At some point, successful companies outgrow their national markets and start looking to further horizons. Several of the companies featured on our list facilitate the process of foreign trade, making it easier for ambitious exporters to gain the local expertise that can set them on their way to international growth.
Take Atradius, for example, which provides credit insurance covers against the risks of non-payment that can arise during that credit period between parting with goods or services and the due date of payment. Atradius allows exporters to concentrate on future sales without the worry of past debt and offer customers competitive credit terms. Then there's Germany Trade & Invest, which informs clients about investment opportunities in Germany and general investment conditions in the country.
For several years, now, investors have been becoming increasingly positive about the Middle East. The region has a large population that is also one of the youngest and wealthiest in the world. The possession of vast natural resources and increasing oil prices have created substantial budget surpluses among oil exporters, which have helped governments to increase their spending on infrastructure projects and efficiently drive their diversification efforts.
Abu Dhabi and Dubai in particular are making a big push to turn their cities centres of business. Their respective convention bureaus, featured on this list, aim to drive and support the development and promotion of business events tourism throughout their emirates. They champion the emirates as dynamic global business events leaders and prove a truly excellent service in assisting with planners needs and acting as a one-stop-shop offering free advice, help with planning and local knowledge.
Finally, Novartis and AbbVie are addressing some of the world's most serious healthcare challenges. They are market leaders in preventing and treating diseases, thereby easing suffering and enhancing the quality of life. They are committed to advancing science and building a sustainable future by providing solutions for the diseases that come with ageing, thereby relieve the burden on health systems.
1st Volkswagen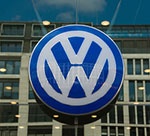 Volkswagen is the second largest automaker in the world, has three cars in the top 10 list of best-selling cars of all time, and ranks first of any automaker in terms of spending on research and development. Not a bad list of achievements for a company founded in 1937 with the goal of creating an affordable "peoples' car". Its mission has changed much: It still aims to meet its customers' demands for individual and affordable mobility, but now through sustainable technologies. Volkswagen wants to be part of the solution and not the problem in a world where resources are becoming scarcer, emissions regulations are tightening, and booming cities require new and intelligent traffic and mobility concepts.
2nd Dubai Convention Bureau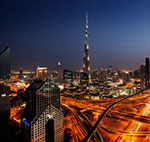 The Dubai Convention Bureau aims to establish the Emirate as a leading business tourism destination. It does this by helping clients plan, organise and manage every aspect of their MICE event. The bureau is a division of the Department of Tourism and Commerce Marketing, which recognises that congress development is vital to overall tourism success. It provides free and impartial advice and communicates the important message that Dubai remains a dynamic destination where it is easy to conduct business. The bureau is making excellent progress, helping to ensure that the International Convention and Congress Association now ranks Dubai as first in the Middle East and as one of the major international meeting destinations globally.
3rd Elite Capital & Co. Limited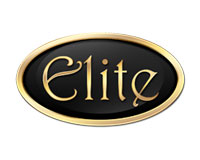 Elite Capital & Co. Limited is a private limited company that provides project related services including Management, Consultancy and Funding, particularly for large infrastructure projects. ECC offers a wealth of experience in Banking & Financial transactions and has a range of specialized advisory services for private, SME or corporate clients.When required we can also customize and structure our products and services to meet the specific needs of our clients. We will continue to customize, structure, create and implement funding products and services as the need requires. ECC has made strategic alliances with several organizations and companies which have given us access to international markets in Asia, Africa and Middle East.
4th The Abu Dhabi Convention Bureau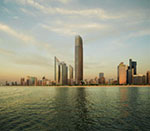 Abu Dhabi Convention Bureau (Abu Dhabi CB) drives and supports the development and promotion of business events tourism throughout the emirate efficiently, effectively, and transparently, and in partnership with all its stakeholders. Its main mission is to champion the emirate as a dynamic global business events leader. The Bureau can assist with any planners needs and acts as a one-stop shop, offering free advice, help with planning and local knowledge. The Bureau has created a range of incentives – under Advantage Abu Dhabi branding – to encourage organisers and planners to stage events in the emirate. The incentives are tailored to major conferences and corporate meetings business.
5th Royal Dutch Shell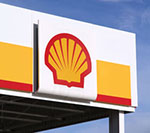 Royal Dutch Shell is the second-largest company in the world in terms of revenue and one of the six oil and gas so-called super-majors. With operations in over 90 countries, Shell is active in every area of the oil and gas industry, including exploration and production, refining, distribution and marketing, petrochemicals, power generation and trading. With global energy demand rising, Shell is aiming to find ways to deliver more, cleaner energy and helping find ways to use it more efficiently. It believes that the most practical, commercially viable way to reduce carbon dioxide emissions over the next 20 years will be via lower-carbon biofuels.
6th Novartis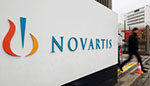 Novartis discovers, develops and markets innovative products to prevent and cure diseases, ease suffering and enhance the quality of life. Created in 1996 through the merger of Ciba-Geigy and Sandoz, Novartis is a global leader in pharmaceuticals generics, vaccines and consumer health products. Novartis collaborates with others to help address some of the world's greatest health challenges, largely through philanthropic and not-for-profit programs. It concentrates its efforts on controlling and eliminating diseases such as malaria and leprosy, pioneering new business approaches to reach underserved patients, and finding new solutions to improve health for people around the world.
7th AbbVie


AbbVie is a global biopharmaceutical company focused on addressing some of the world's greatest health challenges. The company began life in 2013 after Abbott Laboratories separated into two publicly traded companies, one focused on diversified medical products and the other on research-based pharmaceuticals. AbbVie has 25,000 employees, a business and investment model designed to address unmet patient needs, and proven commercial capabilities, infrastructure, and expertise. AbbVie was listed on the 2014 Dow Jones Sustainability World Index for its leadership in responsible economic, environmental and social performance.
8th Atradius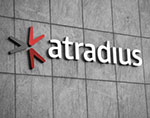 Atradius, founded more than 80 years ago in the Netherlands, provides trade credit insurance, surety and collections services worldwide. With a presence in 50 countries, the company has access to credit information on 100 million companies, enabling it to make around 20,000 credit limit decisions daily. Its mission is to strengthen our customers' credit management and support their growth by providing them with accurate assessments of the payment default risk of their buyers, effective collections of overdue invoices and reliable surety protection against a range of contractual defaults. Atradius has a 31% share of the world credit insurance market, expanding its product portfolio with innovative credit management solutions and product enhancements.
9th Germany Trade & Invest


Germany Trade & Invest is the economic development agency of the Federal Republic of Germany. The organization promotes Germany as a business and technology location and supports companies based in Germany with global market information. It provides up-to-the-minute foreign trade information to local businesses seeking to expand in international markets via a team of industry analysts spread across the globe that compiles constantly updated country reports. It also secures and creates jobs in Germany, placing a special focus on the economic development promotion of the new federal states (eastern Germany) and Berlin. Germany Trade & Invest has offered the highest levels of German foreign trade expertise under one roof since 2009.
10th The Hotel Cascais Miragem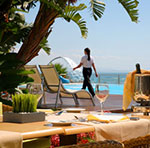 The Hotel Cascais Miragem Health & Spa is a five star conference resort, located on the Lisbon Coast, in front of the Atlantic Ocean, the beach of Cascais, walking distance from shops and museums. The hotel is located 15 minutes from Sintra and 25 minutes from the international airport and Lisbon. The 192 guestrooms include 15 Suites with breathtaking views of the Ocean and Bay of Cascais. The hotel's conference centre has a total capacity of 1800 people, divided between 18 meeting rooms, the largest one for 650 people in theatre style. The Hotel also features a Spa & Health Centre by Holmes Place with over 3000 m², poolside terrace, restaurants and bars.