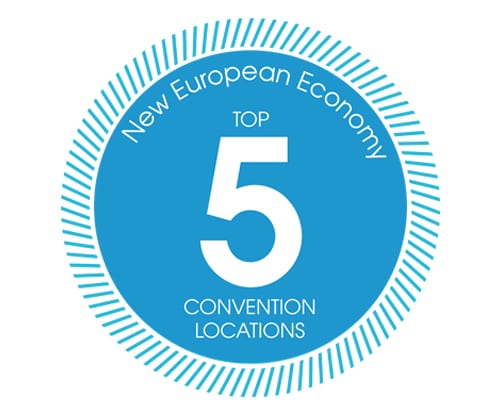 Location can underpin and influence the main metrics when organising a conference: attendance, engagement, ROI – the list goes on and coordinating events can be tiring and tedious, particularly if you find yourself researching far-flung places, availability of hotels, hotel room rates, the average cost of a restaurant meal and the proximity of each city to major airports. But it doesn't have to be that way. Plan well, and you can have your pick of meetings in the most outstanding settings that demonstrate active conference scenes, the best airports for flight punctuality, and perhaps, most importantly, places that guests and attendees want to visit. Better still, have a look below at the shortlist set up by New European Economy magazine for the best and most beautiful locations and venues. With rooftops of city skylines and spectacular countryside sceneries, they are all sure to impress.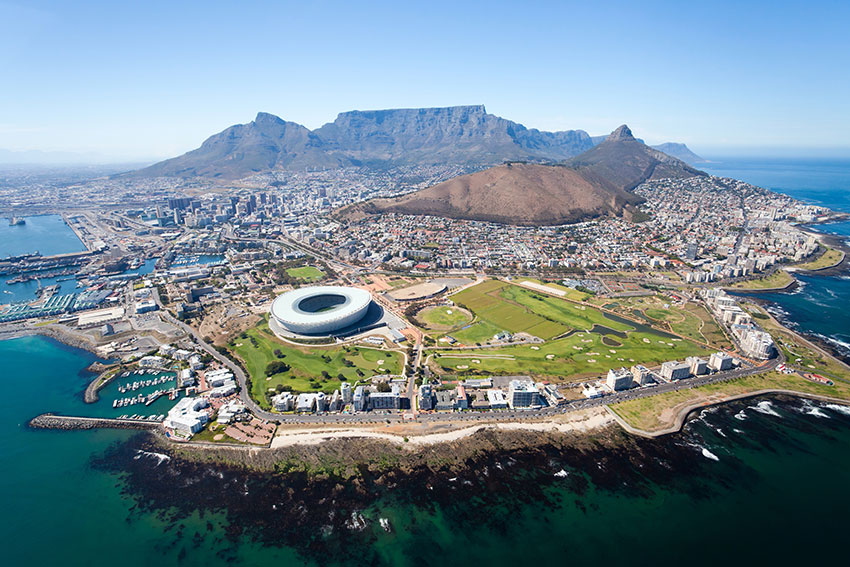 Cape Town
Cape Town has it all – superb beaches, mind-blowing scenery and wildlife, celebrated gastronomy, a bustling nightlife and a well-integrated public transport system. All of this and more have enabled it to retain its position as the number one destination for business events in Africa, according to the latest International Congress and Convention Association (ICCA) Country and City rankings. The capital city is now graded in the top 40 destinations for business tourism in the world – upgrading 15 places in the universal rankings from 54th place in 2015 to 39th place in 2016. No matter what you're looking for, you'll find it in the 'Mother City', a city brimming with adventure, culture, and culinary arts.  Outside of getting the right speakers, producing engaging presentations and utilising modern technological aids, venue selection goes a long way toward generating the perfect brand awareness and forming company solidarity. No matter how beautiful the backdrop, hosting a successful conference starts with choosing the right venue. Located on Cape Town's northern foreshore beneath Table Mountain, the Cape Town International Convention Centre (CTICC), a multi-purpose conference and exhibition centre in the hub of Cape Town's business and entertainment base, is the remarkable venue that will help you do just that. While the CTICC is still fairly young as far as international convention centres go, it has made a significant impression in the 14 years since it first opened its doors in 2003. Aware that one size does not fit all, it is a flexible venue that accommodates a wide variety of functions and has professional staff on hand committed to meet and surpass the expectations of clients and their invitees. The large trade and show space can be divided into various banquet and conference venues with catering available on request. The venue received 6 awards last year alone, including the Best Large Conference Venue in South Africa at the fifth annual Business Traveller Africa Awards 2016 and Exhibitions and Conference Facilities at the Top500 Companies Awards.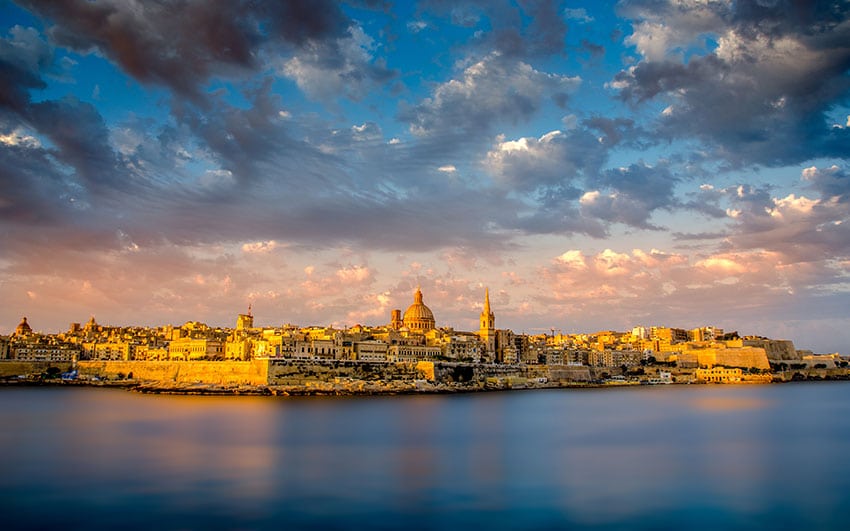 Malta
Why Malta? A better question to ask would be why not? Malta sits south of Sicily and northeast of Tunisia, with a beautiful coastline, stunning beaches and lots of history, and is one of Europe's smallest countries. Blessed by a mild and pleasant Mediterranean climate, the 3,000 hours of sunshine each year attracts over 1.7 million tourists annually. It is one of the world's very few truly bilingual countries, making organising a conference much easier. This small archipelago is big on technology, ranking as one of the most prominent countries in the EU Digital Economy and Society Index, surpassing the UK and France, making it a prime location not only for new business investment, but also for a company that would like to conduct a hi-tech conference against a beautiful backdrop. Business travellers seeking good value for money can find it here – a mere 3 hour flight from most European countries. While it is home to some of the oldest temples in the world (the Ggantija temples date back some 5500 years), Malta is a modern conference destination and is fully equipped to hold successful business sessions accommodating anything from small team building activities to large scale events. Conventions Malta offers information and assistance to event organisers looking or planning to host their next event on these stunning shores.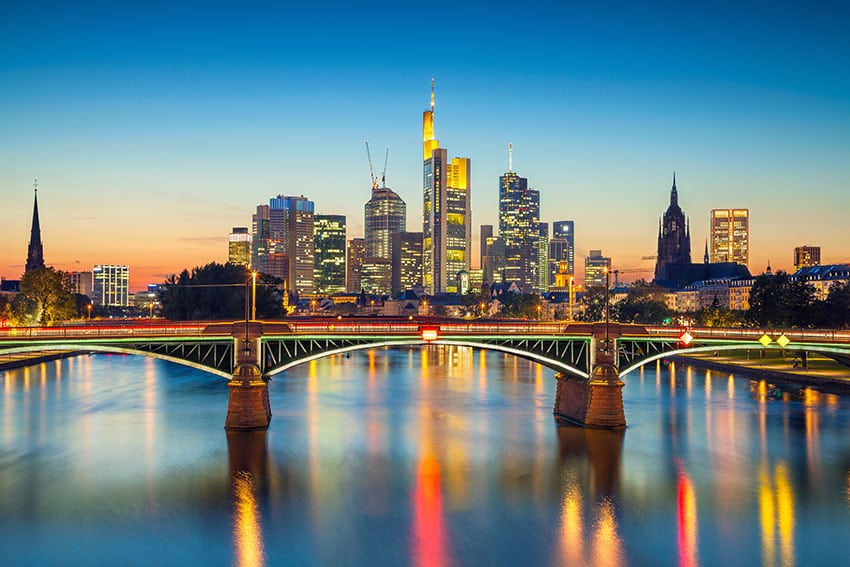 Frankfurt
It is the world's oldest trade fair city and about fifteen years ago Frankfurt was synonymous with dull and dreary, but how times have changed.  Previously, the financial district was the sole element helping this city stand out, but if you travel to Frankfurt for business today, the German financial capital has transformed into a cultural and cosmopolitan city with a strong green ethos. Yes, Frankfurt has home-grown banks, Commerzbank and Deutsche Bank and a few international big hitters including JP Morgan, Goldman Sachs and Citigroup, but it also offers awe-inspiring event spaces, glorious hotels, award-winning cuisine and unforgettable team-building incentives to help any event triumph. Frankfurt's skyscraper skyline, incorporating all but one of Germany's 15 skyscrapers, has earned the city the nickname 'Mainhattan'. It hosts thousands of conferences, trade shows, meetings and events every year – some of which are very well-known such as the International Motor Show or IMEX Frankfurt. And Frankfurt's event spaces are as individual as the city itself. The Congress Center Messe Frankfurt can accommodate up to 3,400 guests and Kap Europa, the green venue of Messe Frankfurt and only 15 minutes from the airport, is the first conference centre to be awarded the German Sustainable Building Council's platinum certificate for its 'green' concept. Once Europe's capital of boredom, Frankfurt, brimming with history and culture has transformed into a thriving, inspiring metropolis.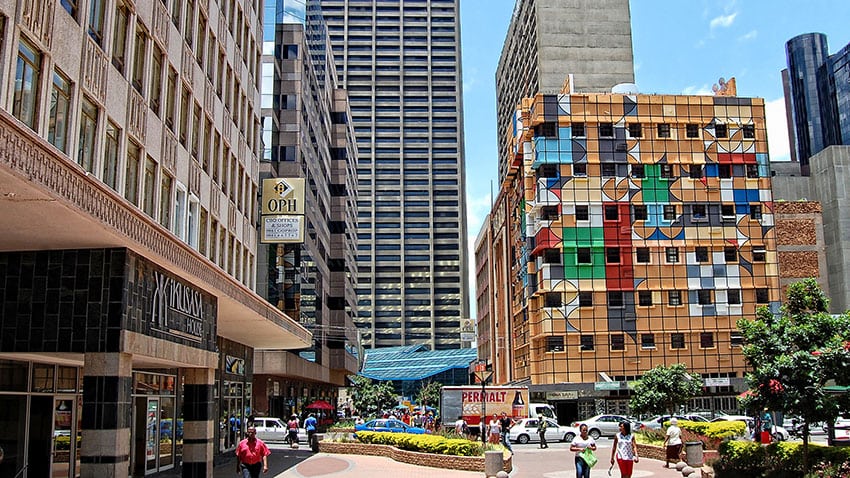 Johannesburg
One of the world's fastest growing cities, Johannesburg is a fast-paced, metropolitan city, full of enthusiasm and culture, and comfortably lays claim to being the largest economic powerhouse in the whole of Africa. The city's mining, manufacturing, banking, IT, real estate and transport sectors are world-renowned, and the ongoing revival of the city centre plus measures to reduce crime have improved safety for visitors. Business tourism is very established and top business meeting venues can be found in both the suburbs and in the high-rise city centre, not least of all the Johannesburg Expo Centre (JEC) – South Africa's largest purpose-built exhibition, conference and events venue. Located only half an hour from major airports, it offers 50,000sqm2 of indoor space and the arena accommodates up to 20,000 attendees. For smaller events it has a registered helicopter landing base to give your guests the 5 star treatment. The chosen venue for the annual Rand show and most major exhibitions in Johannesburg gets our vote, making the city a versatile business and mega-events destination. What this city lacks in beaches, it more than makes up for in vibrant urban landscapes, with a globally acclaimed music, art and theatre scene, allowing conference guests time to relax and unwind.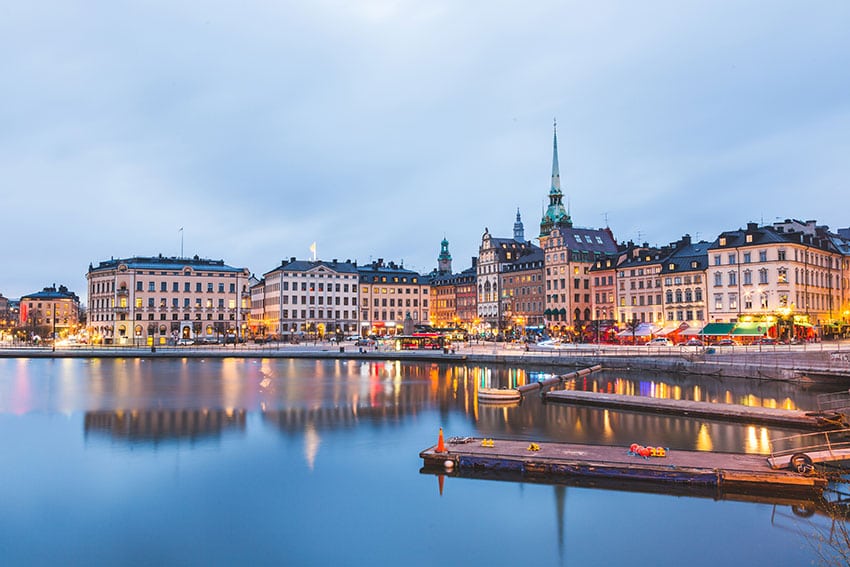 Stockholm
From microchip implants to million-pound start-ups, Stockholm is leading the way in terms of innovation, and more and more companies choose the capital as a place to host their conferences, business meetings or incentive tours.  This city, the pioneering and economic engine of Scandinavia, is where you will find the most multinational companies, the largest stock market and the most visitors. People come to Stockholm for the food, the design, the music and also for the thriving MICE industry. Last year the city moved up from 23rd to 18th place and from 17th to 13th in Europe in the ICCA rankings, surpassing Istanbul, Brussels, Rome and Milan. Located in the heart of Scandinavia, one of the most technically advanced capitals in the world is seen as a natural meeting point. Its central location makes it accessible to international delegates and Stockholm-Arlanda Airport offers approximately 500 direct international flights and services to 179 destinations around the world. Business meetings and conferences are smooth sailing in Stockholm, where a compact layout design and well-organised transportation make it one of Europe's most manageable capitals.
New European Economy's destination list of MICE locations is a shortlist that will reduce your research time, affording you more time to focus on the details of your event. Good luck!