Business is Blooming in Bogotá
Bogotá, originally called "Bacatá" (planted fields) by the native Muisca people, is an original, trendy and relatively unexplored destination that is emerging as an increasingly important business hub. The Colombian capital has become one of the most important cities in South America, with a creative and innovative spirit that has seen it become the financial centre of the Andean region. Its venues for business, events and conventions confirm it as a favourite destination for executives worldwide. Its public spaces include plazas, numerous parks and modern avenues. It has a permanent cultural agenda that is reflected in its more than 60 museums and art galleries.
In 2011, Fortune magazine ranked Bogotá as one of the top 15 new business cities in the world. The presence of multinational companies such as Citibank and McDonalds as well as the availability of a skilled workforce, solid infrastructure and potential customers, has led to Bogotá's new status. This comes in marked contrast to a 2009 survey carried out by The Economist, which then declared Bogotá the worst city to live in in South America, citing the constant threats of violent crimes and domestic strikes.
Bogotá has a population of 7.4 million people, making it the sixth largest city in Latin America. It has a GDP of US$70.3 billion, more than countries such as Ecuador, Uruguay, Costa Rica and Panama. It has received foreign direct investment in excess of US$24 billion over the past ten years. The economic stability that Bogotá has shown in recent times is now being recognised by entrepreneurs and investors. Credit-rating agencies Standard and Poor's, Fitch and Moody's rate Bogotá as a dependable destination where investments are not speculative.
Bogotá is strategically located in the centre of the Americas. It is five hours by plane from New York, Mexico City and Sao Paulo and has excellent air connectivity, with several daily non-stop flights to all major cities in the Americas. Due to its location and transport connections, many companies have chosen Bogotá for their regional headquarters, shared service centres and logistical hubs to serve Latin America.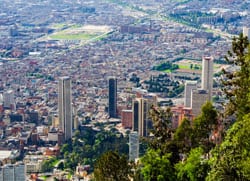 There is high availability of skilled human resources in the city. There are four million workers, 861,000 higher-education students and 94,000 higher-education graduates per year. There are 115 higher-education institutions and more than 2,300 higher-education programs. Sometimes known as the Athens of South America, Bogotá has an extensive educational system of both primary and secondary schools and colleges. Colombia is ranked second in terms of availability of skilled labour in Latin America, according to the IMD World Competitiveness Yearbook.
Companies located in Bogotá have direct access to the $333 billion Colombian market, one of the largest and most dynamic markets in Latin America, and to an extended market of $41 trillion and 1.4 billion people due to the international trade agreements that Colombia has in place. In the past decade, Colombia has focused intensely on improving its business climate. As a result, foreign direct investment has been soaring.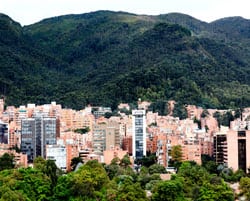 Companies with a presence in Bogotá include Globant, an Argentinean Company that is one of the top ten software development companies in the world. Globant arrived in Bogotá in 2010 and hired 200 people in its first two years. From its Bogotá base, Citibank centralises sales and client support processes for corporate banking for Latin America. Likewise, PwC offers legal, financial and accounting outsourcing services. Some 250 IBM professionals located in Bogotá provide sales and support for Latin America. Hewlett Packard has over 300 bilingual professional agents in the city for sales and customer care activities.
Extensive experience, abundant and skilled human resources, competitive costs, a strategic near-shore location and government support make Bogotá one of the most competitive cities for offshore operations in the region for contact centres, business process outsourcing, shared services centres and software and remote infrastructure. A large local market, access to regional markets, human resources with specific expertise, competitive costs and experience in research and development also make Bogotá an ideal location for health services and the production of pharmaceutical products and medical devices.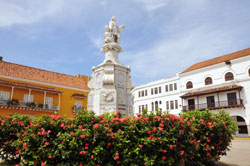 To make business conditions more attractive, Colombia and Bogotá provides incentives for investment, including free trade zones that offer companies a preferential income tax of 15%, no custom duty for materials and equipment imported into the zones and VAT exemption for inputs purchased from the Colombian market. The Colombian tax code has several additional deductions from corporate income tax, including 175% of the investment in scientific, technological, or innovative projects done in Colombia, direct and voluntary investments made to control and improve the environment, and up to 120% of wages of employees with disabilities.
Colombia's capital city is the country's most popular destination for congresses, fairs and events. Infrastructure in the city represents 33% of all the country's infrastructure. Bogotá's hotel infrastructure meets even the highest international quality standards. There are approximately 12,000 hotels rooms. The city also has about 200 meeting and conference rooms located in top hotels and specialised centres, 65 convention centres and auditoriums, as well as first-class fairgrounds that offer a wide range of services and cutting-edge technology.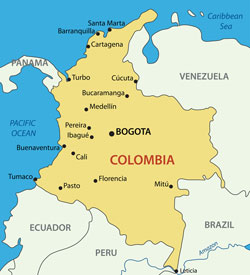 Many companies are relocating to Bogotá from other cities in Colombia, neighbouring countries and Central America because it's a great place to live. Bogotá has an almost ideal climate and more than 4,000 public parks. Bogotá is home to the world renowned Museo del Oro (Gold Museum). And that is just one of some 58 museums on offer that regularly show international exhibits. Bogotá is a city of restaurants and café culture. When the sun goes down, the city comes alive with its friendly and diverse nightlife options.
Events to look forward to in 2013 include the Bogotá International Art Fair, which is attended by leading national and international galleries promoting young Colombian and Latin American talent. The ATP Tennis World Tour is set to return to Bogotá in 2013, and the new tournament will be staged at the Centro de Alto Rendimiento. Bogotá's carnival takes place in August. This lively party includes masquerades, dance parties, live music and many more events at venues around town.