Europe needs to extend its commitments to renewable energy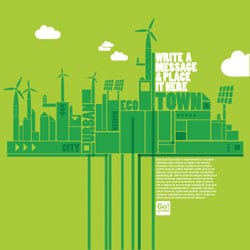 Europe's energy future stands at a cross-roads. As a continent we have made huge progress towards a renewable energy path – with European Union countries legally obliged to meet renewable energy targets by 2020 amounting to 20% of the total energy share across the Union. But we now need to extend our political commitments, making them last way into the future – and reap the economic as well as environmental benefits. Without such commitments we risk becoming increasingly reliant on expensive, volatile and polluting fossil fuels.
As Europe's biggest renewable energy source – currently meeting over 6% of the EU electricity demand – and as a mature technology that can be quickly rolled-out, wind power is ready to take on the twin spectre of climate change and energy security, creating thousands of jobs and boosting Europe's competitiveness by keeping our technological lead in wind power in the process.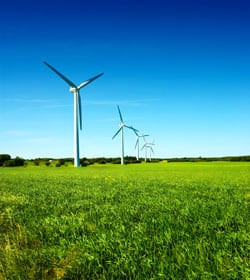 Where the wind blows
Back in 2000, when wind provided just 0.8% of the EU's electricity, three European countries dominated the world's wind energy market – Denmark, Germany and Spain – occupying nearly 90% of the EU market. This trio is still in Europe's top ten but the countries that added the most wind power in 2011 were France, the UK (now the world's leader in offshore wind energy), Italy, Sweden, Romania and Poland.
Over the last 10 years, offshore wind power has also begun to take off. Offshore is about 15 years behind onshore so now, we are on the cusp of rapid growth – especially in the UK, Germany, Belgium and Denmark. At the same time we expect onshore to continue to grow especially in Eastern Europe.
Why wind power?
European Commission figures show that offshore will remain more expensive than onshore, but its cost is continuously falling. The reverse is likely to be true for traditional power technologies dependent on imported fuels at usually increasing costs.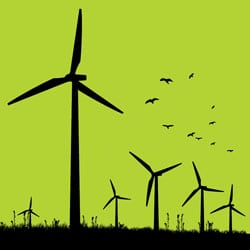 For those who might be concerned about the variability of wind, Denmark's electricity system copes perfectly adequately with 26% of its electricity from wind (and plans to increase that to 50%) , the same is true for Portugal with 16%, Spain at 16% and Ireland at nearly 13%.
When it comes to jobs, an Ernst and Young study has found that the wind industry in Europe would create 21 jobs for every €1 million invested, compared to 15 jobs for natural gas. As EU employment fell by 9.6% from 2007 to 2010, wind energy jobs went up by 3O%, reaching nearly 240,000 so far, including those created indirectly in other sectors.
The wind energy sector has been growing despite the crisis: its growth rate in 2010 was twice that of EU GDP. In the four years from 2007 to 2010, the sector's contribution to GDP went up by 33% to reach €32.4 billion.
Furthermore, by 2020 wind energy will avoid the emission of nearly 350 Mt of CO2, avoid fuel costs of €23.9 billion and CO2 costs of €8.5 billion and supply around up to 16.4% of the EU's electricity. Imagine the cost savings if we reach 50% wind powered electricity by 2050. It's no surprise that the European Union describes increasing the share of renewable energy as a 'no regrets option'.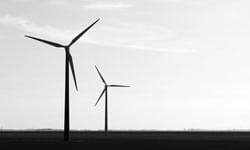 Europe's political renewable energy lead
The development of renewables in Europe has been guided by the ambitious and effective legislation in place since the late 1990s. The most recent legislation, the 2009 Renewable Energy Directive, set a 20% renewables target by 2020 – translating into 34% electricity. But after 2020 we are facing a policy gap, meaning investors have no security to make investments and the powerful European wind industry could lose momentum.
In June, the European Commission published a 'renewable energy strategy' which presented major reasons to favour legally binding renewable energy targets for 2030. A strong growth in Europe's renewable energy sector would generate over 3 million jobs while a continuation of an EU-wide specific renewable energy framework post-2020 would result in a net GDP growth by 0.36-0.4% by 2030, it said.
Meanwhile, the strategy also said that post-2020 renewable energy legislation would increase Europe's security of supply and save the EU economy between €518 billion and €550bn on EU expenditure for fossil fuel imports by 2050.
A legally binding target for 2030 is crucial to give wind energy investors the certainty they need and to continue Europe's leadership in wind energy.
Onshore wind power is already cost-competitive with fossil fuels and cheaper than nuclear, and prices are projected to fall even further.
Alongside a post-2020 framework, significant steps need to be taken in connecting up Europe's power grids so that wind energy can be transported from where it is produced to where it is consumed. Currently 90% of electricity is consumed in the same country where it is produced. Yet just as our road networks give us the freedom to travel across borders, a European power network would enable the "free movement" of electricity, maximising the potential renewables, increasing competition (thereby lowering power prices in the long run) and raising our energy security.
Despite the European industry's leading position, wind energy gets very little public R&D money. In 2010, the EU institutions agreed to €6bn of public and private financing for wind energy research up to 2020, yet this funding –which translates as €186 million a year, just 0.15% of the annual EU budget – has still not materialised,
The EU is currently negotiating its next seven-year budget, which is known as the multiannual financial framework. This budget needs to reflect the high priority given to energy and climate commitments in EU policy by giving renewable energy a sufficient budget for R&D and by investing in infrastructure.
Investing in wind energy is true value for money – creating jobs, avoiding greenhouse gas emissions, providing power. But if it is not prepared to contribute its share, the EU could miss out on the value.