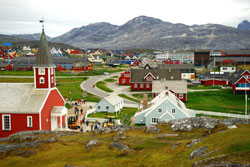 There is extensive political agreement in Greenland that the country's mineral sector should be developed into a principal industry contributing positively to economic development and the creation of new jobs. This objective is a vital element of the plan for long-term economic development, which includes the development of business sectors as an alternative to the fisheries sector. Greenland's government aims to maintain a high level of mineral exploration to further incentivize the mineral resources industry to obtain exploration and exploitation licenses. In an interview, Peter Beck of Greenland's Ministry of Finance and Henrik Stendal of the Ministry of Mineral Resources explain this strategy.
1. Can you provide us with an overview of Greenland's current economic status, including its main industries and trading partners? Economic outlook
There was a drop in economic activity in Greenland in both 2012 and 2013, and the decline seems to have continued in 2014. This is due to a combination of declining shrimp fishing, falling resources activities, a drop in tourism and less building and construction activity. Experimental mackerel fishing is contributing to increased economic activity but was not sufficient to prevent the economy decelerating in 2014.
The outlook for 2015 shows that some large construction projects may contribute to a temporary increase in activity. However, there is much uncertainty, and there are no immediate signs of a permanent recovery of the economy. Without new private business activity, the outlook is bleak. Moreover, there is a great need to diversify the economy, which is too dependent on the fishing industry, which accounts for some 90% of Greenland's total exports. Diversification is also needed in terms of trade patterns, as Denmark and other EU-countries account for some 90% of total exports and total imports.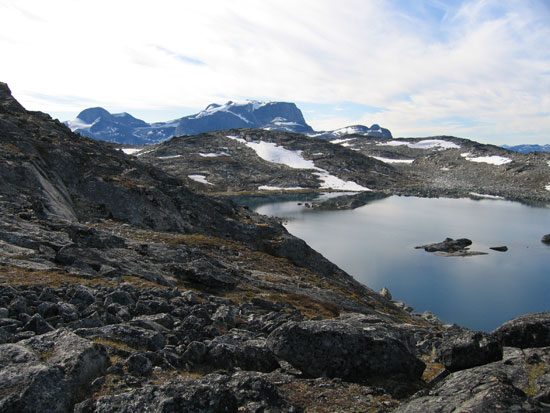 The employment situation constitutes a major economic policy challenge. The challenge is not only due to the modest growth potential in the economy but also structural challenges. A share of the highly educated and specialised labour force comes from overseas, and many are unskilled. In recent years, progress has been made in the educational sector, where more young people are now completing their education. However, there are still great challenges in this area, and consequently continuous efforts are required.
Self-sustainable economy
The government's long-term target is to make the economy self-sustainable. Today, Greenland receives an annual grant from Denmark of around DKK 3.7 billion, or USD 10,000 per inhabitant. Thus, the road to self-sustainability will be long. Mineral resource projects are necessary for progressing towards a self-sustainable economy. These projects will only trigger large socio-economic gains if translated into business development and employment without import labour on a large scale. Businesses that increases production and employment presuppose an increased level of qualifications among the labour force, mobility and incentives to remain employed. If this process succeeds, it will also strengthen public finances via increased tax payments and less expense for social benefits.
2. What role does the mineral sector play in this environment?
The Government of Greenland aims to promote the prosperity and welfare of Greenland. One way of doing this is to create new income and employment opportunities in the area of mineral resources activities. The government's goal is to have five to 10 long-term active mines, and it has published a new five-year strategy for the period 2014-18, which represents a major step in the right direction. The new strategy focuses on royalty models and establishing a more profound geological knowledge and control over all geo-data concerning Greenland. More broadly, it covers sustainable development in terms of the environment, training and employment. Infrastructure challenges are also addressed, and active citizen and stakeholder involvement are central new objectives.
3. How does the government intend to develop the mineral sector over the next decade?
Strategy and society Society must benefit from a fair proportion of the value gained from extracting minerals. Local insight and knowledge of the activities must be acquired to ensure that local labour and local enterprises are used to the greatest possible extent. All mineral resource activities are subject to the specific political condition that they be carried out properly in terms of health, safety and the environment.
The Ministry of Mineral Resources (MMR) is responsible for strategy-making, policy-making, legal issues, licencing and marketing of mineral resources in Greenland. MMR deals with licencing and inspection issues via the MLSA and geological issues through the Department of Geology. The Mineral Licence and Safety Authority (MLSA) is the one-door authority. Licensees and other parties covered by the Mineral Resources Act communicate with the MLSA and receive all notifications, documents and decisions from the MLSA. It is the overall administrative authority for licences and mineral resources activities, and is the authority for safety matters including supervision and inspections.
MLSA publishes information on the case processing status of applications for mineral exploration and small-scale licences in Greenland every two weeks on the 1st and the 16th of every month. The applications status document is a dynamic tool intended to improve the level of transparency into the processing of applications for new licences, transfers, reductions, renewals and relinquishments. The application terms for the included licence types are set out with reference to the Mineral Resources Act in the applicable standard terms for each licence type.
Geology and minerals
Greenland has a favourable geology, and nearly the whole history of the Earth's evolution is represented, which yields a lot of opportunities for a variety of mineral prospects. Greenland has the same geological framework that characterises major mining nations such as South Africa, Australia and Canada. Greenland even has a large ice cap, and there is still more than 400,000 km2 to explore. It has a pro-mining government and population. It has no private land and therefore no first nations land rights issues. It has an ocean-moderated arctic climate with deep-water fjord access to most of the ice-free land areas.
Greenland may become a player particularly for iron alloys (iron, nickel, molybdenum, titanium, vanadium) and base metals (copper, zinc). The overall viability is controlled by demand, and production concentration and subsequent global vulnerability to political and socio-economic changes and conflicts. In the meantime, Greenland already has the ability to enter – and potentially change – the market for critical minerals.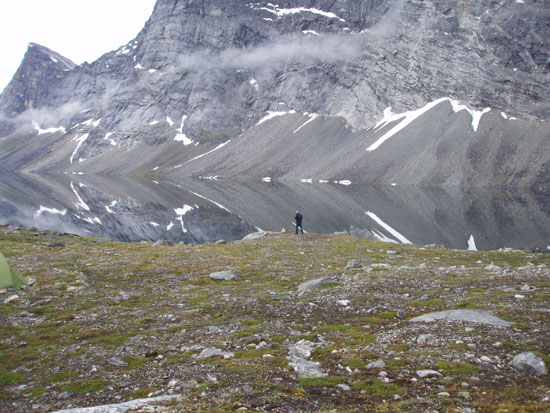 Marketing
In its campaign to promote business, the Government of Greenland has a particular focus on marketing Greenland's mineral resource potentials. For a number of years, Greenland has attended the world's largest industry trade shows, and its participation is evaluated on a regular basis so as to ensure that Greenland continues to be represented at the most important industry events.
Apart from participating in industry trade shows, marketing efforts include activities aimed directly at carefully selected countries, exploration companies and investors. This ensures flexibility and a clear target for the activities to ensure that the resources allocated are utilised to their full potential. Official visits together with the Ministry of Mineral Resources are also used strategically to open the doors to potential partners in exploration as well as exploitation projects. In the years to come, Greenland's marketing efforts will reflect the fact that not only exploration companies but also investors and purchasers are a central part of the marketing strategy.
4. Does Greenland intend to become independent from Denmark if it can generate more wealth from the mineral industry? If so, what are the advantages of independence?
This is a political issue and cannot be answered directly, and the approach to it can change depending who is in government. Independence is always a much-discussed issue, but no decision has been made and no time-frame has been established.
5. What benefits does Greenland offer the international investment community?
Overall, Greenland is supportive of developing mining and lifting the zero-tolerance ban on mining ore containing uranium or thorium, which in turn has expanded the possibilities to exploit deposits containing critical minerals. The REEs, niobium and tantalum almost exclusively occur in connection with uranium or thorium, which means that Greenland now has the potential to become a major producer not only of REEs, but also other critical metals.
The Government of Greenland has also focused on how to develop large-scale projects, including the unique issues and challenges raised by such developments. The main issue has been whether there is a need to assess social sustainability separately in the construction phase. This has turned out to be necessary because the construction phase can be large enough and intensive enough to have a significant influence on launching the mining industry in Greenland.
The Government of Greenland's objective is to license the three to five new mines on an environmentally and socially sustainable basis over the next five years. This is a realistic goal. The next mining project is the ruby-sapphire mine (Qeqertarsuatsiaat/Fiskenæsset), probably followed by the anorthosite project (White Mountain at Kangerlussuaq). Large projects such as the Isukasia iron ore, the Kringlerne and Kvanefjeld multielement deposits of REE and associated elements, and the Citronen Fjord base metal project look promising for Greenland's future as a mining country. Within the strategy period, both nickel (Maniitsoq project, West Greenland) and gold mining projects (South Greenland) can be brought to maturation.
The strategy of Greenland's government over the next decade is to maintain a high level of mineral exploration activity to further incentivize the mineral resources industry to obtain exploration and exploitation licenses. Greenland recognizes the importance of mineral resources as indispensable inputs to industrial production, and it aims to become an important source of a variety of minerals. The strategy also focuses on ensuring that the opening of new mines benefits local society the most in the form of new jobs and increased income.
Contact: www.govmin.gl