Lower Silesia – The Secret of its Success.
An interview with Tomasz Tykierko, president of Wrocław-based Lower Silesia Agency of Economic Cooperation.
New European Economy: What's the secret of Lower Silesia's economic success?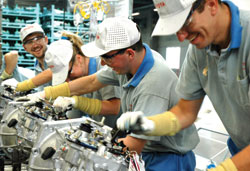 Tomasz Tykierko :In a word – investors. Just look at the international corporations and companies that have settled in Lower Silesia. Among the first in 1995 was the Volvo Group, and today Volvo Poland has two factories – buses and backhoe loaders – service centres and a sales network. Lower Silesia is lucky when it comes to the automotive industry. We managed to convince Toyota Corporation to begin investing in Lower Silesia in 1999. Later, the Volkswagen Group, as well as Bridgestone and Wabco, were attracted by the benefits offered by Lower Silesia. Other companies with a presence in the region include 3M, LG, IBM, PGW, Nokia Siemens Network, Hewlett Packard, Toshiba, and Google. A record in terms of size of investment was recently set by Amazon, which is building a logistics centre in Lower Silesia. In 2011, foreign direct investment (FDI) in the region amounted to nearly €1.5 billion. The growth of FDI has continued in Lower Silesia at one of the highest rates in Poland. In terms of local Polish companies that can boast global success, there is, of course, KGHM and Selena Group.
New European Economy: What else makes Lower Silesia attractive as a location for investment?
Tomasz Tykierko: I frequently ask company representatives about what prompted them to invest in the region. They mostly identify the region's large selection of well-prepared investment locations, the four special economic zones, the availability of well-qualified employees, and the good rate of economic growth. But what is also important for them is the quality of life in the region. Within just an hour's drive, there are beautiful locations with mountain paths, climbing trails and cycle routes. We have a unique natural habitat as well as fantastic health resorts with natural mineral water. You can both play golf and fly a glider here.
Lovers of history can visit the mysterious 12th-century castles, palaces and fortresses that are scattered throughout the region. In principle, anyone fond of spending their free time actively can find a favorite spot here. Lower Silesia is also known for its theatre, film and music festivals. We have events that attract great artists and big celebrities, even Hollywood stars. This year, a guest at one of the film festivals will be Willem Dafoe, the Oscar-nominated actor known for his roles in Mississippi Burning, American Psycho, and The Aviator. In 2016, Wroclaw will take over as the European Capital of Culture. It is clear to see that in the field of culture, Lower Silesia can compete with anyone.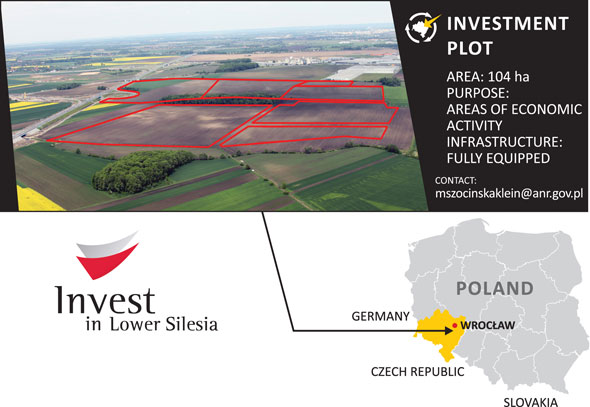 New European Economy:You mentioned that investors are pleased with the availability of well-qualified employees and that they owe their development mostly to them.
Tomasz Tykierko: Wroclaw is a city that never sleeps, mainly thanks to the more than 150,000 students who enjoy the city's charms. Every year, more than 40,000 of these students graduate from the universities here, including 11,000 in engineering, IT, finance and accounting. This pool of talent has led to an investment boom in Wrocław, attracting companies from the IT and financial services sectors, among others. The companies that have invested here include IBM, Capgemini, Siemens, Tieto, Credit Suisse, Google, Credit Agricole, and Eurobank.
New European Economy:What would you suggest to the investor interested in Lower Silesia?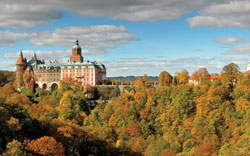 Tomasz Tykierko: First of all, I would suggest contacting our agency. Our investor assistance centre possesses a full database of investment locations, from green fields to factories, warehouses, and office spaces. We work with all the parties necessary for the smooth operation of the investment process. We will find a solution for anyone interested in beginning a success history in Lower Silesia.