Indiana's Technology Corridor Ready for Growth
When economic development, education, research and community leaders team up, business opportunities bloom. That's what's happening in Indiana's Technology Corridor, a nine-county, west-central Indiana area. The area is already home to global advanced manufacturing industries, breakthrough high-tech and life-science businesses, world-renowned Purdue University, Ivy Tech Community College and the new $213 million Hoosier Heartland Highway.
Working Together to Say "Welcome"
The coalition brings all these entities together in a ready-to-serve organization focused on increasing the impressive 10 percent growth realized since the 21st century began. "We have a vision, along with great sites, attractive business incentives, research findings read to be commercialized, education and training resources and a commitment to attract and retain new businesses and industries," says Laura Walls, executive director of the Carroll County Development Corporation, a major player in Indiana's Technology Corridor.
Sites, Incentives Abound
Sites range from shovel-ready industrial parks to spec buildings. Business incentives include tax abatements, training funds, low income and property taxes, and other state and local perks. And local government and utilities have also prepared for growth with expanded infrastructure and business-focused programs. "The cost of doing business, too, is appealing," says Walls, citing low workers' compensation fees and cost of living.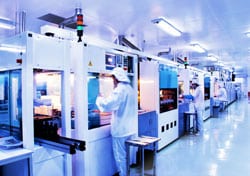 Research at Purdue University offers licensing opportunities for existing companies and entrepreneurs. And both Purdue and Ivy Tech offer industry-focused coursework, customised training, interns and graduates.
On the World Map
"'Proactive' aptly describes the attitude here," says Jody Hamilton, economic development directors for Greater Lafayette Commerce in Tippecanoe County and chair of Indiana's Technology Corridor. "We are leveraging our excellent resources and successes to create even more," Hamilton says. "We're on the world may and drawing more interest every day."
In Lafayette, Nanshan American is adding the finishing touches on its aluminum extrusion plant, The Chinese company's first U.S. venture. And Alcoa is investing $93 million to build the world's first full-production, aluminum lithium casting facility. They're joined by global names like Caterpillar, Oerlikon, Evonik Degussa and TRW in Tippecanoe County, and Harrison Steel Casting Co., now expanding in Fountain County.
The food industry is booming, too. Indiana Packers in Carroll County, already employing about 2,000, is expanding. Tyson is a major employer in Cass County. The area is also a hub for biomedical and renewable energy enterprises. The food industry is booming, too. Indiana Packers in Carroll County, already employing about 2,000, is expanding
Diverse Business Base
"Diversity is our industrial base has always been a strong suit," Hamilton says. "The variety of employers and products made here also brings a variety of suppliers."
In the life-science/high-teach arena, a couple hundred firms operate in the region. A major cluster is housed in Purdue Research Park, where 51 buildings stand on 200 developed acres. Among them are MED Institute, Cook Biotech Inc., BASi, DowAgrosciences and Endocyte Inc., a drug-delivery research firm that's making significant inroads in targeted cancer treatments.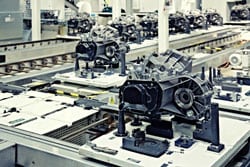 Recognising that employers also look for quality-of-life benefits, communities in Indiana's Technology Corridor continually better their odds. Among the area's offerings are symphony, accredited art museum and vibrant community cultural organizations. Housing is affordable, delivering much larger spaces than big-city or coastal areas.
Energised for Tomorrow
"There's an energy and robustness at work in Indiana's Technology Corridor," Walls says. "New and expanded Industries have labor forces of some 170,000 to draw on, and a steady supply of new graduates from Purdue and Ivy Tech reach to find employment."We're more than being noticed. We're known to be a great choice for companies seeking success and people wanting to enjoy good living."
For more information on Indiana's Technology Corridor
Carroll County Economic Development Corp.
lwalls@carrollcountyedc.com; or Jody Hamilton,
Greater Lafayette Commerce, 765/742/4044.