M-Commerce: Ringing in a New era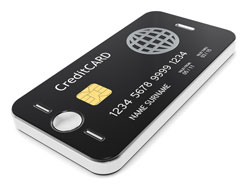 Loose change. Shrapnel. Smash. Whatever you call it, it might soon be a thing of the past. The latest buzz in the payments industry is about how to transform the mobile phone into an everyday payment device capable of replacing traditional plastic cards or even cash. Card issuers and retailers, as well as unconventional players like mobile phone networks and retailers, are forging partnerships or becoming competitors for the first time. The constant rollout of new technologies in the area of communications, the growing saturation of the global mobile phone market and the increasing affordability of information technology and associated devices are allowing for the expansion of m-commerce. M-commerce now has the potential to revolutionise the way consumers do their shopping while allowing businesses to extend their marketing reach to a ready client base.
There are several major stakeholders driving mobile payment approaches. Banks have the experience to develop payment products and are trusted as payment experts. Card operators like Visa and MasterCard have a big interest in the development of m-commerce and as their payment schemes are already present at many point-of-sale locations, they are likely to be essential contributors to the development of m-commerce. Mobile network operators are seeking new revenue streams, and they can be significant contributor to m-commerce because they have a consumer base, control the mobile networks and can load the required applications and functionality onto smart-phones.
Near field communication (NFC) is considered the technology most likely to replace the customer's wallet with a mobile phone.
Near field communication (NFC) is considered the technology most likely to replace the customer's wallet with a mobile phone. Phones containing the built-in NFC chip can communicate purchase information wirelessly at point-of-sale terminals. A significant advantage of NFC mobile payment is the speed of the transaction. Customers just tap or wave their phone and payments are transferred instantly. NFC now would appear to have the capacity to replace cash in locations characterised by high-frequency, low-cost transactions. NFC is appearing in more and more high-end phones like the Samsung Galaxy S3.
Samsung and partner Visa tested NFC payment during the 2012 London Olympics. Every Olympic athlete was issued with a Galaxy S3 with in-built Visa PayWave and every Olympic venue was stocked with tills where payment was possible with just a flourish of the phone. The phone's NFC technology talks to the specially-equipped NFC tills. The phone and the NFC terminal don't even need to touch to make a payment: users just tap the Visa icon on their phone and hold the phone to the till. Transactions over £20 require a pass code and past transactions and account balance can be checked on the phone. The money comes from any specified debit or credit card. Users associate a credit or debit card with the Visa Contactless Payments app and every time they touch the phone on a till, that card is charged. The general public will be able to use the S3 and PayWave to pay for things eventually, but in summer 2012, the facility was restricted to Olympic athletes.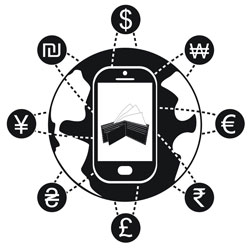 Peter Ayliffe, CEO of Visa Europe, predicts that the rapid development of the technology around cashless payments will mean that m-commerce will overtake more conventional payment methods within ten years. This means putting in place an entire new set of financial infrastructure at banks and retailers to facilitate the new way to pay. Ayliffe says that Visa is trying to enable this by getting retailers to change their front-end systems so they can accept contactless payment. He also maintains that it is necessary to get banks to start issuing contactless cards and work with the mobile-phone operators and hand-set providers to put the entire infrastructure in place.
Orange has just become the first network in the UK to introduce NFC technology to allow customers to make payments using their mobile phones. Users need a MasterCard or Visa debit or credit card to add credit onto their Orange Quick Tap account. They then use the Quick Tap App on their phone to manage the top-up process and keep track of all transactions. Orange says that there are plenty of places that accept its contactless payments, including restaurants like Little Chef and McDonalds, cafes Pret and Subway and bars like the Slug and Lettuce. The Quick Tap App allows users to add only £100 credit at a time and the maximum amount that can be spent in one transaction is £20.
There are two major hurdles to m-commerce: persuading users to adopt the payment mechanism and persuading merchants to install NFC-enabled terminals to facilitate transactions. From the consumer perspective, adoption may be constrained by the upper spending limits imposed by service providers and concerns about mobile phone security and reliability, prevent some people from making more frequent purchases with their mobile phones. On the other side, technology and service providers need to persuade the transacting parties of the efficacy, security and ease of the process under the new contactless system. Merchants have already invested in existing payment-enabling technology, and they need to be convinced of the need to pay for an additional or in some cases replacement mechanism.
Every Olympic athlete was issued with a Galaxy S3 with in-built Visa PayWave and every Olympic venue was stocked with tills where payment was possible with just a flourish of the phone
Apple could be a big catalyst for NFC and mobile payments if it embraced the technology, but the brand new iPhone 5 is not NFC enabled. Apple believes that its program Passbook is an equivalent to NFC in the wireless commerce market. Passbook is mainly used to store loyalty cards, gift cards and can be used instead of boarding passes and football tickets. Apple maintains that Passbook fulfils most of customers' current needs and works without any existing merchant payment system.
Nonetheless, m-commerce is due to pick up steam in the coming years. A rapid rise in the number of smart-phones commercially available as well as government-led initiatives and corporate-driven projects has given the concept momentum for mass adoption. The country to watch for a sign of how things may develop is Canada. Canada may be the first country to implement the mobile wallet country-wide, as many retailers have already adopted contactless payment in their point-of-sale terminals. The country's banking industry recently published a set of guidelines to support open standards for mobile wallets. Moreover, the country's largest wireless provider Rogers Communications and Canadian Imperial Bank of Commerce recently announced plans to launch a mobile wallet by the end of 2012.