Photography © Sven Döring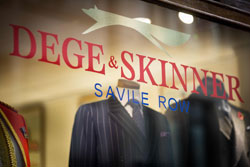 The Saxon state capital's repute as a Baroque art and cultural metropolis is legendary. The enjoyment of art and a love of life not only go hand in hand, but can also be ideally combined with MICE events and supporting event programmes. Word has gotten around – all around the globe: Dresden recorded more than 4 million overnight stays from all corners of the world in 2012; yet another record. Dresden ranks 88th among the ICCA's rankings of the world's leading convention and conference cities and No. 8 among the larger cities in Germany, according to the latest Meeting & Event Barometer.
Well Advised. Dresden Convention Bureau.
Convention organisers sometimes face dilemmas given such an abundance of offers here – from narrowing down the location to deciding which of the first-rate hotels will accommodate participants. This is exactly why the Dresden Convention Bureau (DCB) was created, to provide advice and support every step of the way. Working closely with various industry partners such as the Dresden Messe and airport, numerous hotels and event facilities as well as conference technology professionals, the DCB knows the area's offers inside and out.
Meetings par excellence. Broad mix of unique event venues
With a large selection of centrally located meeting locations, Dresden scores high as a conference destination – the International Congress Center Dresden (ICD) being one of the top addresses. The ICD features the latest conference and convention infrastructure for up to 6,800 delegates, a breathtaking view of the Old Town, the Elbe and its banks, and directly adjoins the well-appointed Maritim Hotel. Meanwhile, the successful blending of historical industrial architecture along with the modern draws visitors to the MESSE DRESDEN Exhibition Center. Its conceptual and spatial connection to the modern "Börse Dresden" conference centre allows events to be held for up to 10,000 guests.
Organisers seeking unique venues with a certain special flair discover a vast number of options in Dresden. From gala dinners served amidst the Porcelain Collection at the Zwinger to receptions in the Historic Green Vault at the Royal Palace and meetings in the Albertinum atrium – events staged in palaces, museums, theatres, historical ballrooms and former factory halls are all possible in Dresden at any time! One of the city's most unusual event venues is the Asisi Panometer which can be rented out for private events. Artist Yadegar Asisi plunges visitors right into a stunning detailed world of Dresden royalty and commoners in the 18th century meticulously depicted on a monumental 360° panoramic painting.
Saxon royalty from the House of Wettin are memorialised one after the other in the paintings and busts lining the Princes Gallery at Dresden's Royal Palace. Draped in red velvet, the 40-metre long hall makes an impressive location for gala dinners, receptions or meetings for up to 200 people. The historical premises of Schloss Albrechtsberg, one of Dresden's three Elbe palaces, also offer a perfect location for stately meetings, its majestic Crown Hall is able to accommodate up to 170 people. The palace grounds conveniently provide for beautiful walks during breaks.
Exceptional experiences. Memorable supporting programmes.
Alone in Dresden there are 44 museums, including the world-famous Dresden State Art Collections with its Old Masters Picture Gallery, Green Vault and the Armoury's recently opened Hall of the Giants. The options for unequalled supporting events are correspondingly plentiful. From sightseeing and themed tours to museum visits and excursions along the Saxon Wine Route onboard a historical paddle steamer – Dresden undeniably has something for everyone. Team event opportunities are also just as varied in Dresden. Popular events include modern-day geocaching treasure hunts and dragon boat races on the Elbe.
Dresden 2014 – Cultural events filled with passion and dance.
Conference and convention organisers can avail themselves of Dresden's high-calibre and extensive events calendar. The city's invitational slogan for 2014 is "Dresden. Dance and Passion".
Selected 2014 Dresden Highlights:
• SemperOpernball/SemperOpernairball, 07 February 2014, www.semperopernball.de.
• 150th birthday of Richard Strauss. The Semperoper Dresden celebrates this anniversary with a series of selected Strauss operas and concerts. www.semperoper.de
• "dance! Moves that move us" – Exhibition at the Deutsches Hygiene-Museum Dresden. 12 October 2013 – 20 July 2014, www.dhmd.de
• Exhibition: "Dionysos. The Power of Transformation" at the Dresden State Art Collections, Royal Palace, 08 February – 10 June 2014, www.skd.museum.de
• Anniversary exhibition: "Germany goes mobile!" commemorating the inauguration of the Leipzig – Dresden railway 175 years ago, Dresden Transport Museum, 08 April – 28 September 2014, http://www.verkehrsmuseum-dresden.de/
• 44th International Dixieland Festival, 11-18 May 2014, www.dixieland.de
• Dresden Music Festival: The "Golden 20s", 23 May – 10 June 2014, www.musikfestspiele.com
• Dresden City Festival, 15-17 August 2014, www.dresdner-stadtfest.com
• Dresden Poetry and Literature Festival, 24-28 September 2014, www.dresdner-poesie-und-literaturfestival.de
• 580th Dresden Striezelmarkt, 28 November – 24 December 2014, www.dresden.de/striezelmarkt
A comprehensive overview of event highlights is available at www.dresden.de/highlights.