NICKEL IN THE NORTHERN SPOTLIGHT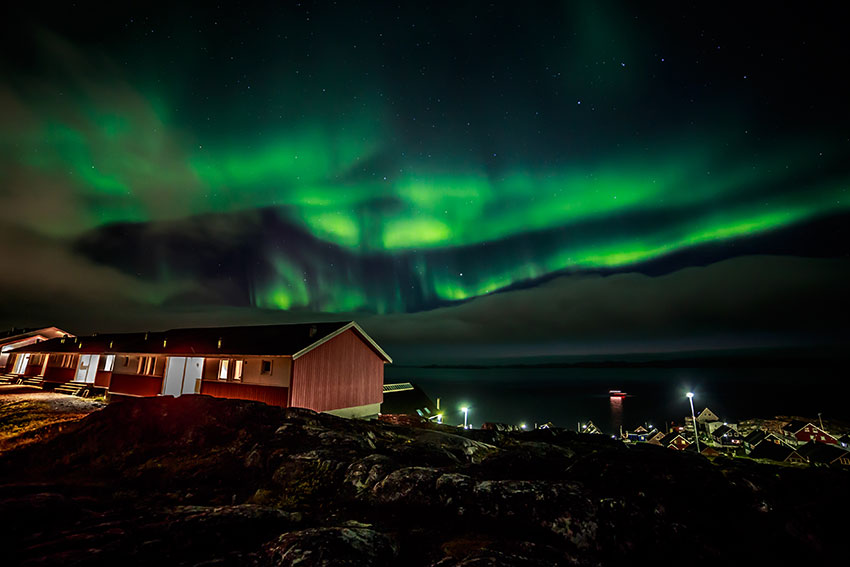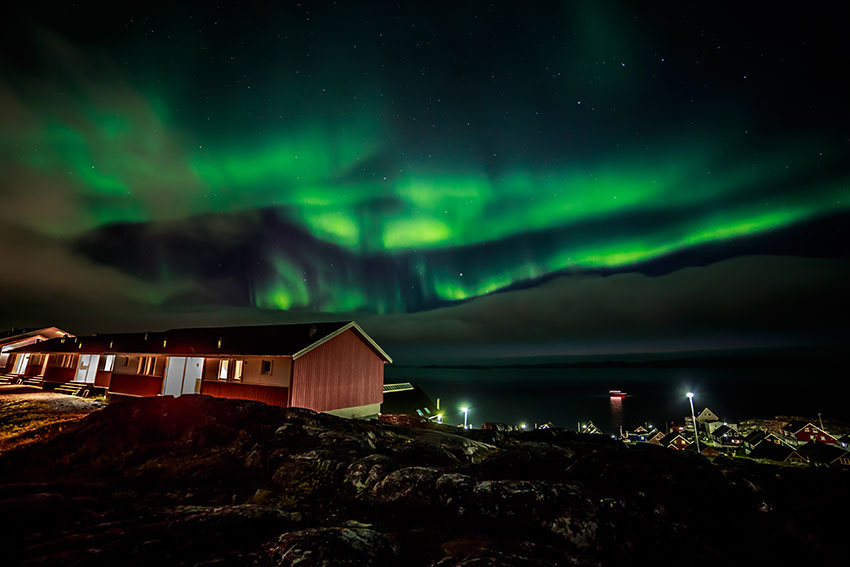 North American Nickel (NAN) is a mineral exploration company focused on nickel and platinum-group elements (PGE) mineralisation. The Company's key asset is its 100% owned district scale Maniitsoq project in southwest Greenland. The Maniitsoq nickel-copper-PGE property hosts high-grade nickel-copper sulphide occurrences within the prolific Greenland Norite Belt and initially was the largest exploration property ever granted in Greenland. NAN has an excellent team with relevant experience, strong cornerstone investors, and in Greenland, it is operating in a secure political jurisdiction with demonstrated exploration potential.
The opportunity presented by the Maniitsoq project is attractive. Mineral resource values are notoriously cyclical and now they are recovering from 10-year lows. The cyclical downturn in the industry has left the future of new nickel mine supply open, as there are very few large-scale nickel sulphide exploration programs left in the world. NAN is aiming to capitalise on this opportunity by being the leading company exploring in Greenland for nickel. Globally, there are a very few companies like NAN that are carrying on early stage nickel sulphide exploration on a large scale.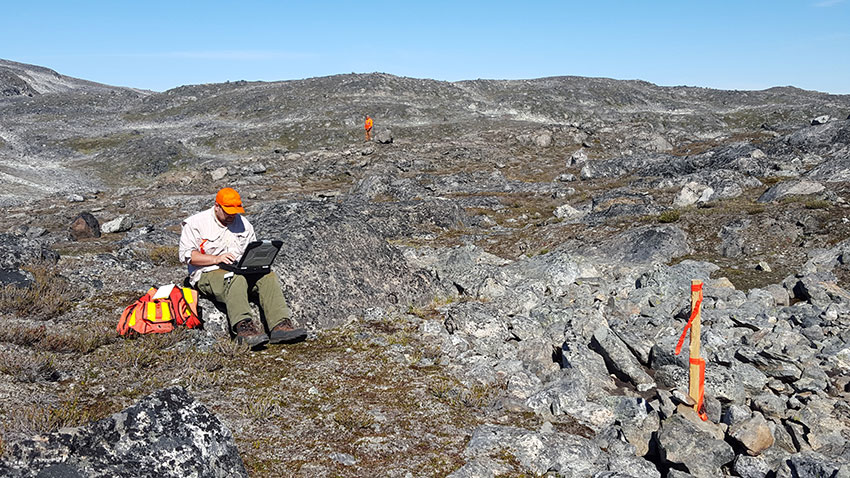 Nickel has been used by mankind for more than five millennia. It is a needed for many every day applications, particularly in stainless steel. Some common applications include household appliances, computers, cellular phones, automobiles, medical and heating devices as well as industrial, military, aerospace, marine and architectural applications. Nickel is one of the most common elements on earth and typically occurs within the earth's crust. It is thought that major igneous events cause this otherwise inaccessible element to appear close to the earth's surface. Nickel has corrosion-resistant properties that make it a vital component in stainless steel as well as various alloys and super alloys.
Economic growth is directly correlated with nickel demand. Nickel demand is closely aligned with steel demand, so its price fluctuates relative to global manufacturing trends. China's manufacturing industry strongly weighs on global nickel demand. Spot nickel prices rallied sharply recently after a crackdown on nickel mining in the Philippines resulted in mine closures. Prices got a second boost on the US election win, due to the incoming President's plans to boost infrastructure spending, coupled with a strong rebound in Chinese stainless steel production.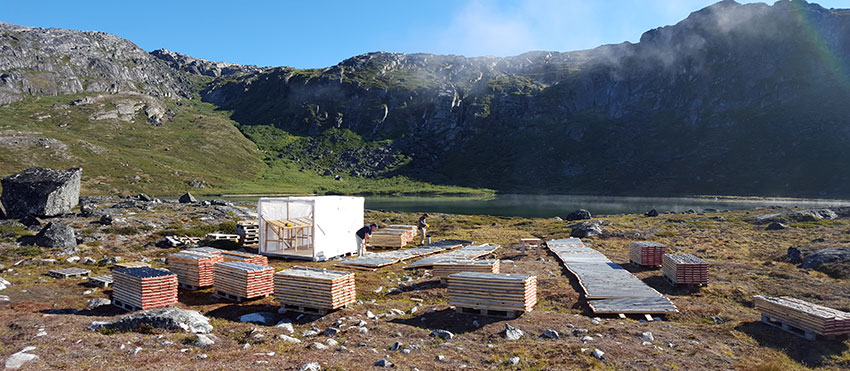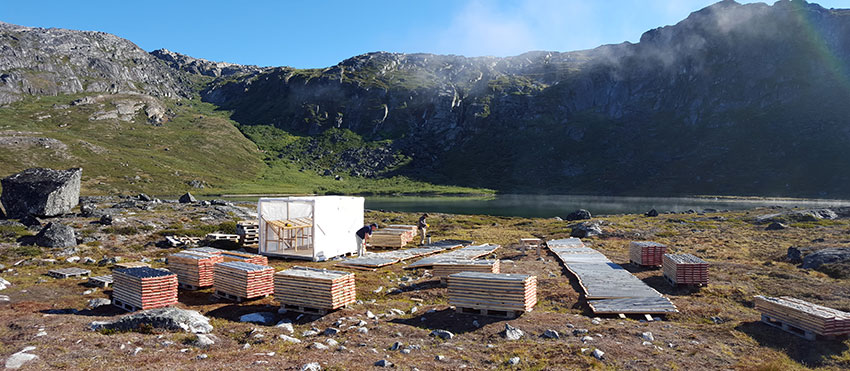 Greenland presents a strong case for mining and is committed to resource extraction. NAN's exploration is bolstered by a transparent regulatory system and competitive mining tax regime with no land claims issues. The Government is pro-actively attracting resource capital to develop a diversified economy, exports and local high quality employment. The Maniitsoq project is located on pack ice-free tide water, allowing for year-round shipping and management of working capital. There are modern well-serviced container ports and European standard logistical support services.
Nickel is one of the most common elements on earth and typically occurs within the earth's crust.
In order to explore its large property holding, NAN utilises traditional prospecting methods, modern helicopter-borne, ground and borehole geophysical technologies, state of the art Worldview-3 satellite imaging, detailed mapping, oriented drill core data and 3D modelling to directly target mineralization on the ground and in the subsurface.
In 2015, NAN systematically evaluated the Maniitsoq property, significantly expanding the existing exploration database, advancing the understanding of both the geological setting and the nature of the sulphide mineralisation, refining geophysical targeting tools and continuing to intersect nickel-copper sulphide mineralization at multiple locations over significant widths. Building on this knowledge and these results, the Company aggressively completed 9,596 metres in 30 holes and two hole extensions testing the continuity and tonnage potential of mineralised zones in 2016.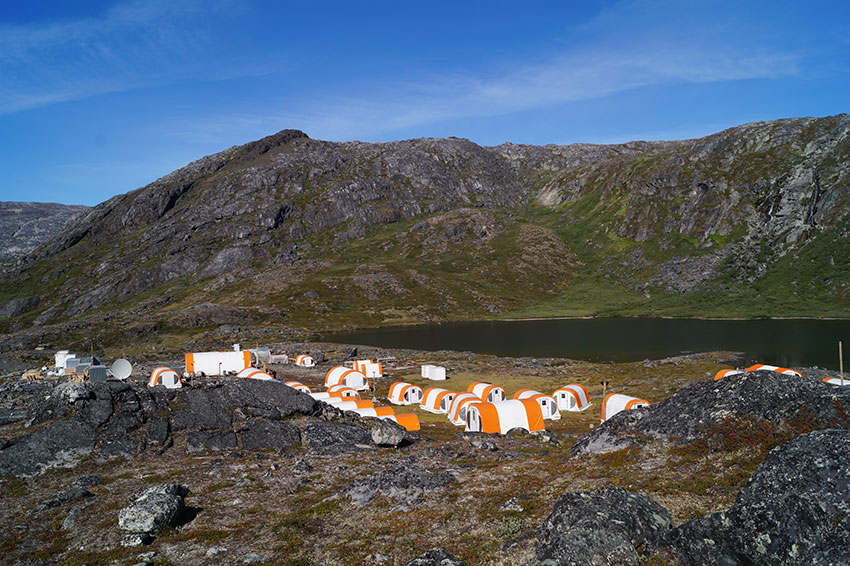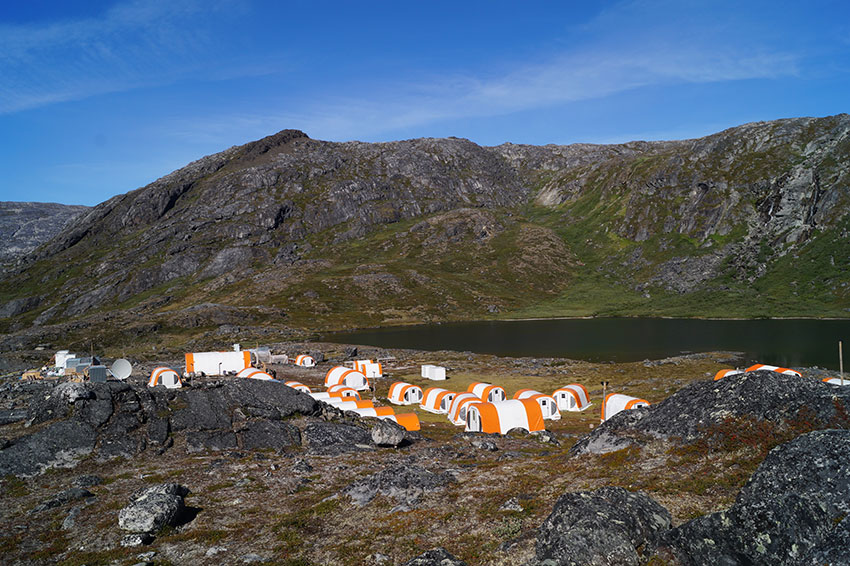 The very busy 2016 field season saw an expansion of the exploration camp and the successful completion of the largest drilling program to date at Maniitsoq. As the assay results continue to arrive it is becoming apparent that the Company's goal this year to expand the size potential of the mineralised zone and identify key areas for further drilling in 2017 is being achieved.
The Company recently released some of the best assay results on project to date which include high grade intersections at P-058 and P-013 SE and the discovery of a new sulphide zone at Mikissoq. Drilling highlights from targeted nickel sulphide lenses at Maniitsoq include; Mikissoq (MQ-16-117): 74.05M @ 1.08% nickel and 0.54% copper; Spotty Hill (MQ-16-121): 4.75m @ 1.59% nickel, 0.30% copper; P-013 SE (MQ-16-109): 13.35m @ 2.88% nickel and 0.80% copper; and Fossilik (MQ-16-105): 10.20m @ 3.41% nickel and 0.28% copper. Overall, these results offer significant potential and an ideal basis for ongoing exploration in 2017.
The objectives for the Company's 2017 exploration program will be to drill and expand zones of merit within the Spotty Hill, Mikissoq and Fossilik areas. To accomplish this task, approximately 20,000 metres of drilling are being planned.
NAN has a highly experienced management, board and advisory team with technical and operational nickel expertise. It is led by CEO Keith Morrison, who has over 30 years of experience in the resources sector with a background in exploration technology, finance, strategic planning, global operations, capital markets and corporate development.
The Company has strong cornerstone institutional investors, including The Sentient Group which currently owns 60% of the Company. This makes NAN unique in that it is financially able to proceed at the right scale and pace to advance large scale projects like Maniitsoq.