Social Cool – The Interlace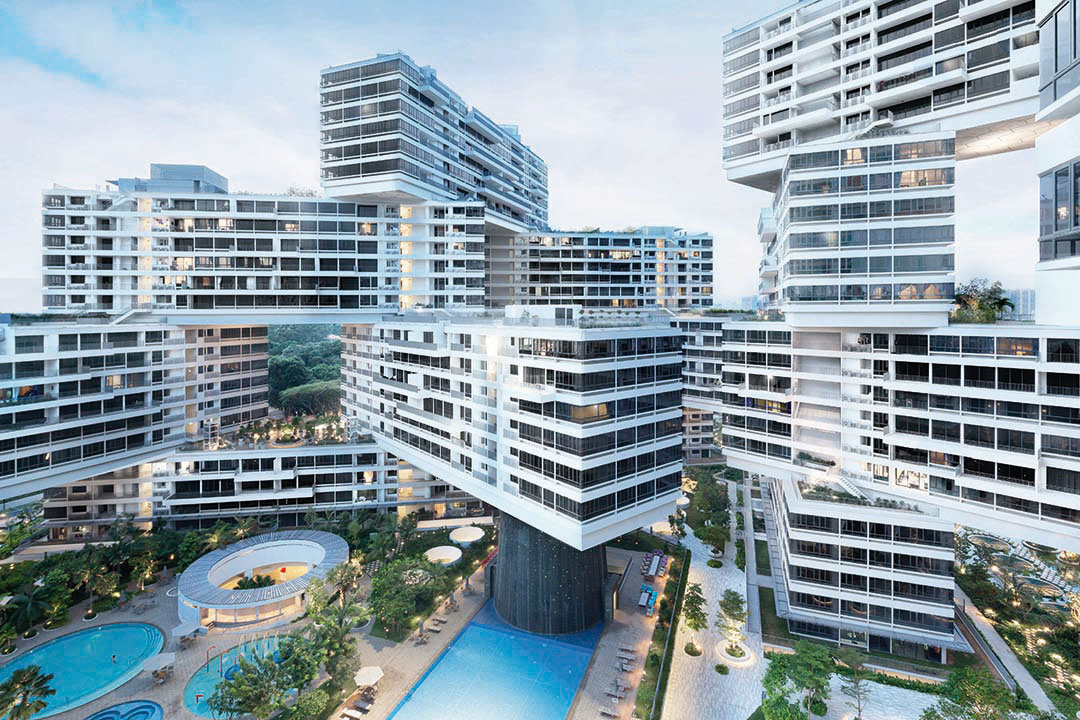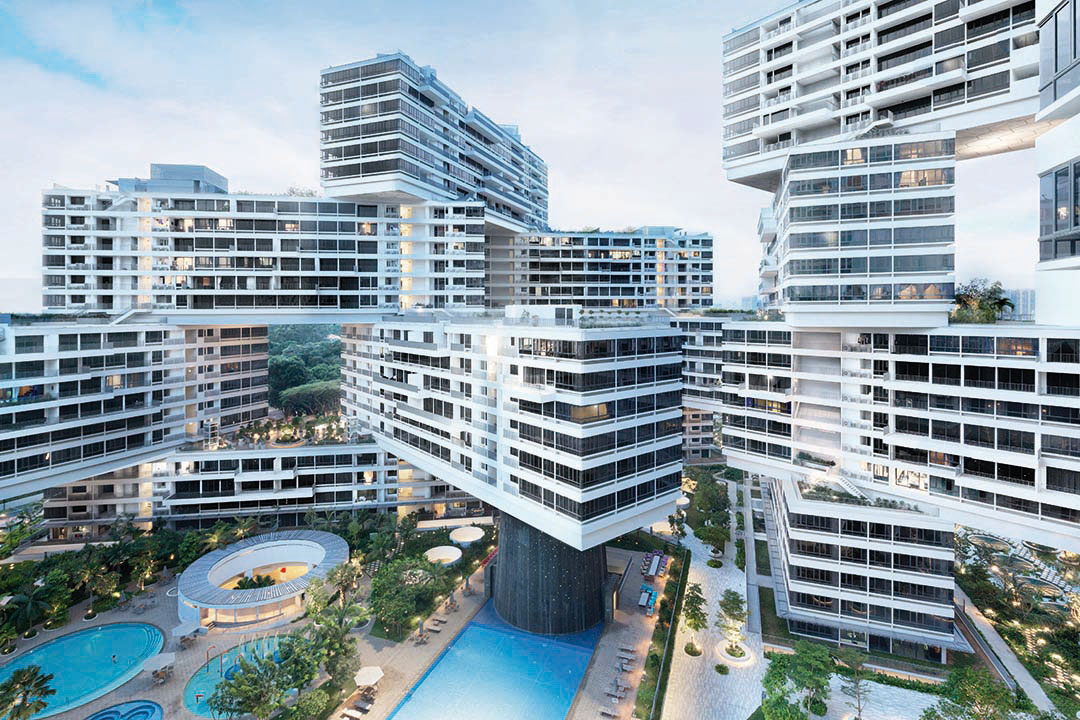 Traditionally, the association between individuals and buildings was solely a functional one, where a house was built with four walls and a roof and, hey presto, job done. A new generation of architects have a different image of buildings that go way beyond just providing a roof over our heads. They aim to not only produce a practical structure, but also to create housing that will nurture and encourage community living.
Welcome Büro Ole Scheeren, an international design studio that practices architecture, urbanism and research,  And they have certainly packed a lot of thought-provoking architecture into those five years with some exciting, global projects and German Ole Scheeren, founder of Büro OS, has become a huge success with his experimental architecture.
Based in Hong Kong and Beijing, work keeps rolling in for this young practice and with its promising international portfolio, Büro OS is expanding, opening two new offices in Berlin and Bangkok. The MahaNakhon tower, Thailand's tallest skyscraper, the Guardian Art Centre in Beijing and a high-rise in downtown Vancouver, are just a few of the admired projects of this renowned architectural firm, but it is the inspired 'vertical village' that has been praised as the ultimate in innovative design.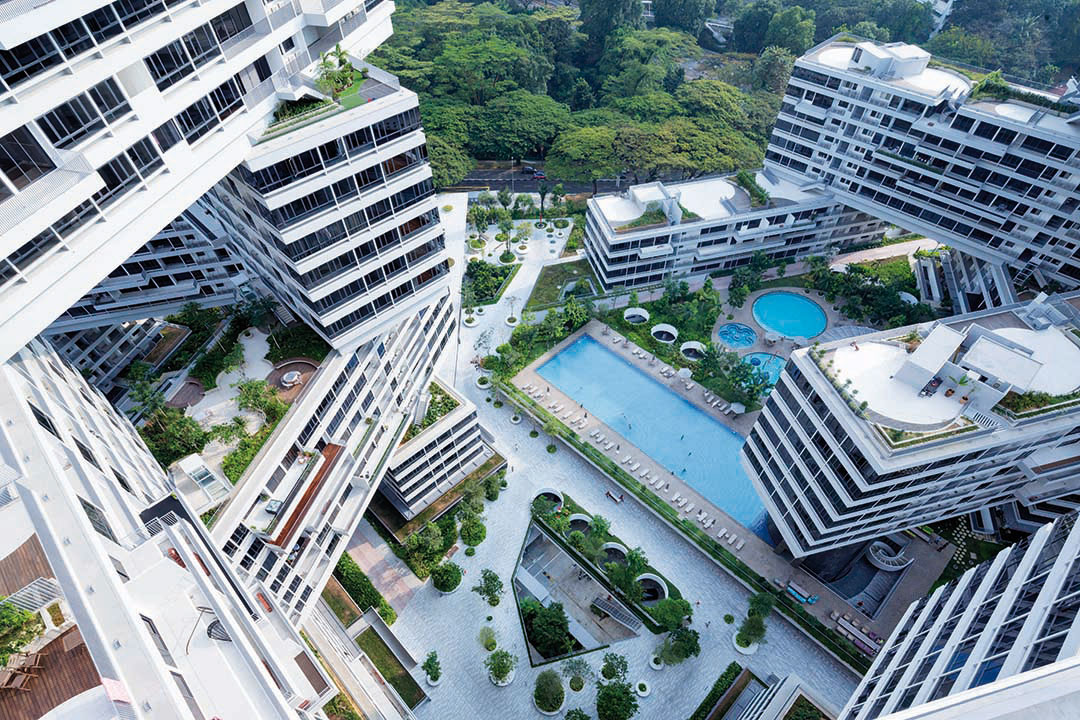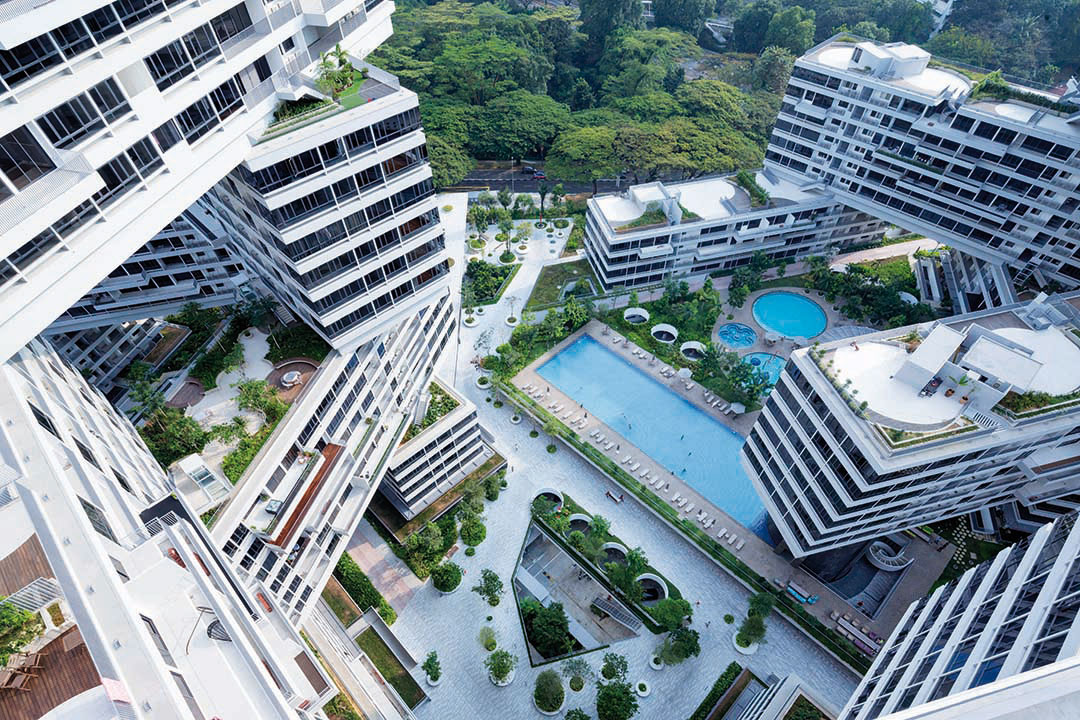 Can strong communities be maintained in the cities of the future? Can living and social spaces co-exist? The Interlace, designed by Büro OS and the Office for Metropolitan Architecture, and winner of the World Building of the Year 2015 at the World Architecture Festival (WAF), beating 338 other entries, certainly thinks so. The judges said they chose it for its 'radical and alternative approach' to modern living, and with its hexagonal arrangement of suspended blocks surrounded by shared outdoor spaces, radical it most definitely is. The Interlace joins previous winners of the World Building of the Year Award including a 'recycled' chapel in Vietnam designed by a21studio (2014) and Cooled Conservatories at Gardens by the Bay by Wilkinson Eyre, Grant Associates, Atelier One and Atelier Ten. (2012)
Asked to create 12 high-rises, Scheeren turned the design on its side, so to speak, creating an antithesis to tower blocks, for a community of about 1,000 families. Instead of rehashing the humdrum, disconnected high rises typical of contemporary urban metropolises, the Interlace restores the concept of community as a primary feature in today's society, interweaving the residential facilities into the complex to inspire social interaction. Without pictures this build would be very hard to visualise – predominantly because no has ever made a building like it.
Completed in 2013, the ambitious residential complex is a large-scale project, covering a huge 170,000sqm surface area. Situated in the southern part of Singapore the Interlace is made up of a series of interlocking horizontal buildings, with the finished product changing the out-dated, detached style of city design. Features including the surrounding micro-climate, wind and solar resources, as well as the privacy of the individual apartments, sustainability and the integration of environmental and communal spaces are crucial. Due to the gardens and additional green features, including solar panels and natural ventilation components, the development received a 'Gold Plus' title from BCA Green Mark, the Singaporean government's sustainability rating agency for buildings.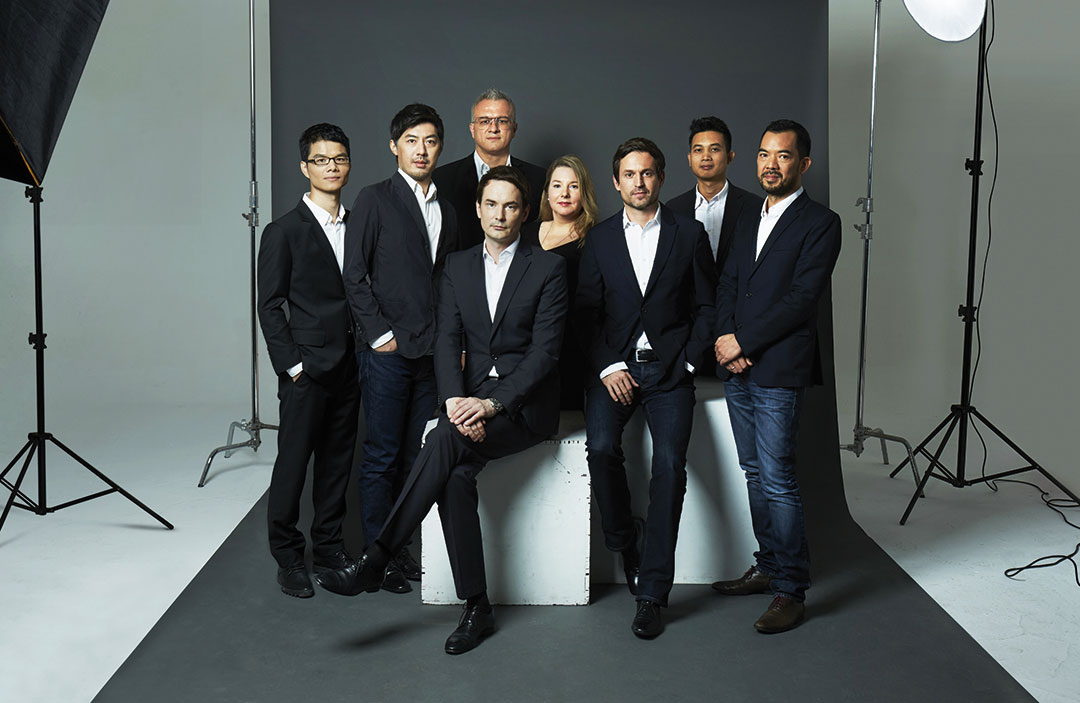 Designed to create a more sociable approach to living, the pioneering design consists of a sophisticated network of living and social spaces, with 31 six-storey apartment blocks stacked in hexagonal arrangements around exposed courtyards. For anyone driving past the Interlace, it may look like a huge stack of Lego blocks or some unusual arrangement of shipping containers. The final result is numerous multi-level shared and private indoor and outdoor areas that exploit space and celebrate the cityscape.
The 'vertical village' has a 50m pool on site, a clubhouse, reading rooms, gyms and games rooms and even offers a space for communal karaoke, reinforcing the feeling that this distinctive build is more community village, less old-fashioned housing. Beautiful rooftop gardens and cascading balconies entice people out of their homes and into the outdoors. The Interlace does exactly what it says on the tin- it interlaces buildings and lives by working a horizontal structure into a vertical framework.
This kind of living is the right kind of living. Yeah, the Interlace is definitely a game changer.