What makes the perfect ski property?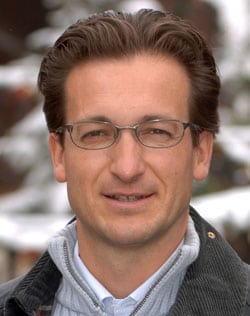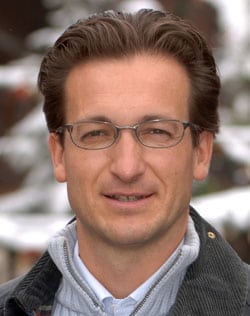 We ask David Giraud Chairman MGM Constructeur to give us the heads up when it comes to the perfect ski property.
There's an inordinate amount of competition amongst developers in the Alps – how do your developments stand out from the crowd?
MGM is renowned for high quality and exceptional locations within resorts, villages and towns in the French Alps. You only need to visit some of our developments to see the local quality materials used such as wood, stone, granite that really make our properties stand out. Then there are the locations, we take a lot of care to build in great locations close to the skiing and activities that these areas have to offer.
What is the investment potential in the French Alps?
Is there any chance the region will see the same market saturation as the Spanish Costas experienced? This is not likely, firstly the terrain is very different and there are limits to construction and secondly the planning controls are very strict.
How does the property market in the Alps differ from other vacation markets and how resilient is it now there's further upheaval in the Eurozone?
Due to a limitation of construction and scarcity of sites in the Alps and a strong as ever appetite from investors, the Alpine market has withstood these difficult economic times better than other vacation markets. The headlines often feature worrying pieces about the dwindling outlook for snow in the Alps. As a big player in the region can you clarify the situation – is there future for skiing, or are we looking at high altitude trekking as the norm? I think we are a long way from this situation however it is an important and evermore topical subject. This year for example we have a lot of snow and the season has been fantastic, last year even though we did not have great amounts of snow the resorts were able to stay open with snow making and cold temperatures. Many resorts have started to diversify introducing more activities and these resorts do not rely solely on ski activity, the summers here for example are very popular with activities such as mountain biking, climbing, golf and paragliding. Our readership is made up of high net worth individuals who don't necessarily need to gain an income from letting out their property.
What benefits are there for them to tie themselves to one particular resort when they could exercise their freedom and enjoy hotels in various resorts around Europe?
We sell two types of property, firstly leaseback where the property is managed and let out by our management company CGH, with this option the owner still has the advantage of being able to stay in any of our 4 star leaseback developments throughout the French Alps, we currently have developments in 16 different resorts with that figure set to increase over the next couple of years. Under leaseback you still own the freehold but have none of the hassle associated with owning a holiday property. Secondly, outright purchase or 'classique" whereby the property is bought with no lease arrangement and the owner can do as they wish with regards to personal usage and letting. Even with high net worth individuals everyone has a favourite place they like to return to every year.
How have resorts in the French Alps changed in the last five years, and what direction do you expect developments to take in the medium future?
A lot of investment has gone on in the French ski resorts over the last 5 years on infrastructure, ski lifts, facilities etc. A large number of older purpose built buildings have been replaced by more traditional style attractive alpine architecture, MGM has been heavily active in this area, we demolished a huge old building in Les Menuires a few years ago and built a leaseback development called Les Clarines, we have just demolished an old out of date hotel called Le Napoleon in Montgenevre and have just recently demolished an old hotel in La Rosiere to build 4 star attractive leaseback residences with facilities. We believe this will continue in the medium future