Event Management – Get the Best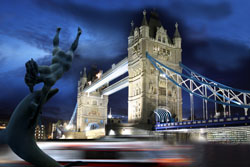 What makes a business meeting, program or event memorable? The location? The company? The atmosphere? The food? The décor? The service? Destination management takes the stresses out of organising an important business meeting, a team building workshop, or a product launch, giving you the time to enjoy the event.
A lot has changed with regard to destination management in the last 20 years and one of the leading companies behind this pioneering change is Allied PRA. Allied PRA is a leading Destination Management Company, which designs and manages corporate meetings, incentives and congresses. It operates on three continents and in over 100 event destinations, and has been in business for over 40 years. George Pohle is the outspoken and passionate CEO of AlliedPRA. AlliedPRA understand all the elements that go towards creating a successful program, meeting or event. Through continued innovation, creativity and support, they work as your destination partner from the onset until the close of your project, leaving you and your company with a seamless, stress free, successful event.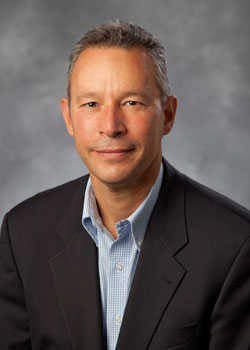 George has in-depth knowledge on all aspects that impact on the success of a corporate event in numerous destinations worldwide. He shares his thoughts about his company and this ever-evolving industry.
Why do your clients use you when they can arrange travel themselves?
Our clients need a local destination expert to orchestrate their meetings and incentives while keeping their corporate goals and ROI in mind. AlliedPRA is the company to do that. We are trusted by our clients to work as an extension of their team, and assure that their participants have memorable, authentic experiences on their programs.
Clients also use us to assure that the program takes place without incident – to reduce their risk. When group travel is done under a company's brand – for example a new product launch, an incentive trip for high performers, a dealer meeting, an annual meeting or a convention – the company wants to create impactful experiences for their participants, as well as remove the risks of something negative impacting these experiences. We guarantee their success in these high-risk, high-return endeavours.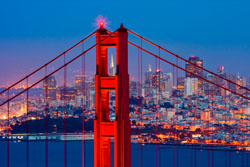 Is there any formula or blueprint to follow that will ensure you are consistently delivering a top quality service for your clients?
Our first key to success is knowing the ins and outs of each and every venue, restaurant, service, performer that a client might use in our destinations. This assures that we know the quality of what our clients will experience. We have a formal supplier management process that we use to make sure we can deliver consistently and in a way that meets the expectations we have set with the clients.
The second key to success is creating "fit" with the client. With their knowledge of their destination our team assembles a program that provides a strong fit with the business and experiential needs of the client. Their needs vary significantly based on the business purpose of the meeting, the kind of brand-experience they are trying to convey and the nature of their participants. Clients frequently ask us for "creative" solutions. The trick to these solutions is not only in knowing how to combine the best capabilities in our destinations, but also about pulling together the right sort of program – one that just fits what the client is trying to achieve.
The final key to success is in risk management. Our supplier management process is a critical component and beyond that we undertake a number of other design and planning activities to plan and execute every program down to the last detail. For example, we get involved in contingency planning, emergency planning, providing the adequate insurance to cover eventualities, obtaining visas for participants, validating taxation implications for clients, all to make sure the event comes off as planned.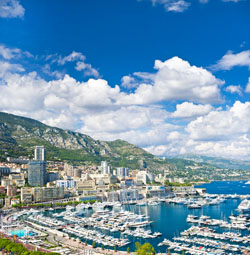 The MICE industry seems to be quite literally littered with micro-sized companies which unfeasibly claim to provide a quality corporate event service. What makes AlliedPRA different from these types of event organisers, and indeed, from other DMCs in general?
Our people, our infrastructure and our solution based approach. AlliedPRA employs the most dedicated, passionate, driven and creative hospitality veterans. Their commitment to our client's success is unmatched. These same individuals have been trained to look at our clients business differently. Not just in terms of restaurants, transportation methods, décor elements but in terms of the corporate goals for each program, the audiences involved and corporate compliance. This approach is unique and provides our clients with a more well- rounded and successful experience.
AlliedPRA is a professional, low risk, corporate quality, one-stop destination management company. We are one of two to three DMCs globally that have the ability to offer our clients as many destinations as we do, along with a proven history of successful delivery. We operate as a single company with a single brand and a sophisticated quality control system to drive a consistent experience across our offices. We take our role as a provider of professional services very seriously and run ourselves accordingly. Our clients confirm these values with us all the time.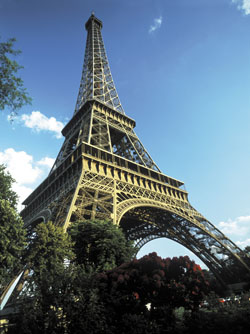 Even in the face of a recession, the global MICE industry has rather surprisingly continued to grow. What can you tell us about where the future of your industry is headed?
We are seeing a shakeout and consolidation in the industry at the moment. A lot of players are experiencing difficulties because of the extended economic slowdown. In addition corporate purchasing has squarely put us in their sights. They are looking to consolidate their buying and to make sure that agents and DMCs comply with their procurement standards relating to risk management, insurance, pricing, supplier management and many other factors. The result of this is that it's the more substantial DMCs that operate like corporations themselves that are being favoured for more extensive and longer-term relationships. We are making every effort to remain one of those preferred providers.