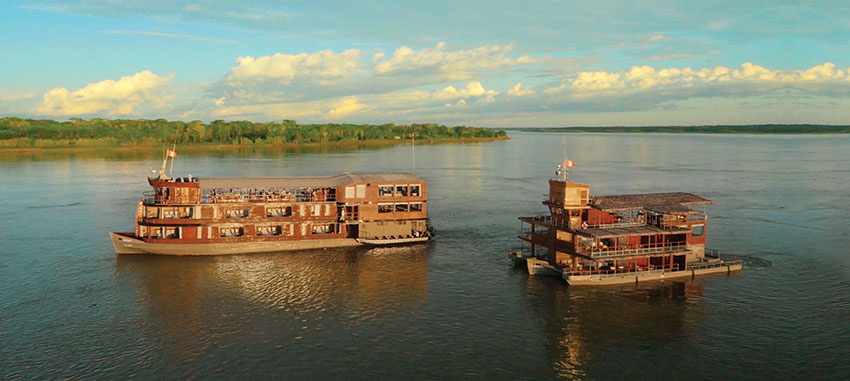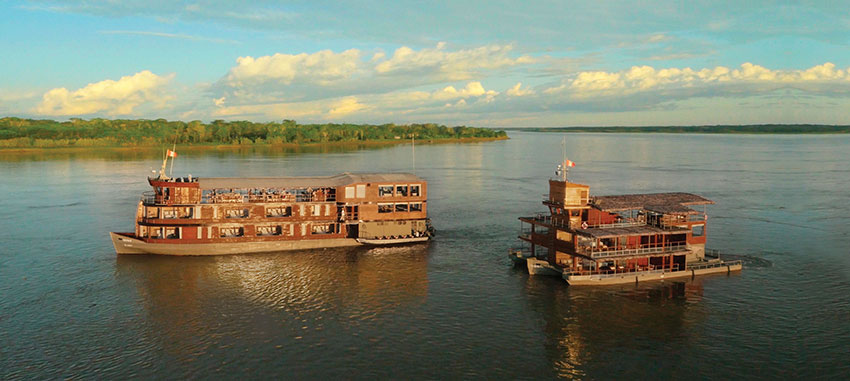 Deep in the Peruvian upper Amazon, Delfin Amazon Cruises's, the Delfin I & and Delfin II, luxury vessels will take you into the world largest protected flooded forests, the Pacaya Samiria National Reserve. Whether in a 5 days or 4 days program, experienced guides will show you the immense biodiversity found on the area. In this Bird Watching haven, be ready to encounter the Howler Monkey, White Cayman, Iguanas, Sloths, and other rare species that can be viewed during the daily excursions. 
Immerse yourself into one of the last pristine protected areas of the world, and live the Delfin experience.
Voyages also include visits to native villages where friendly ribereños will welcome you in, Kayaking in a remote lagoon, opportunities to swim near pink river dolphins, fishing, paddle boarding, daytime hiking, and night safaris in the rain forest. On board, guests can enjoy exquisite Amazonian-Peruvian cuisine, and its luxurious & comfortable private and common areas. Each vessel features wood-panel suites that are fitted with orthopaedic mattresses, top of the line Peruvian Cotton linens, and eco-friendly toiletries.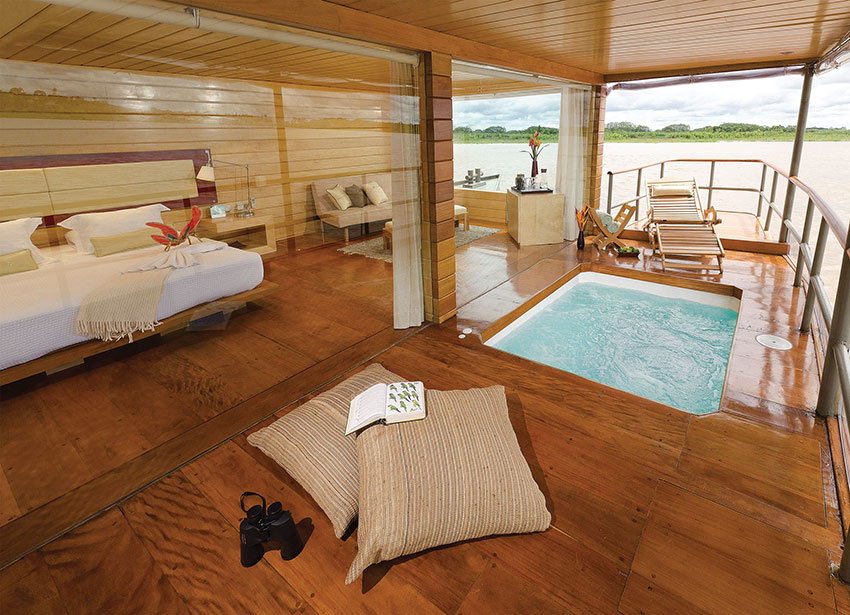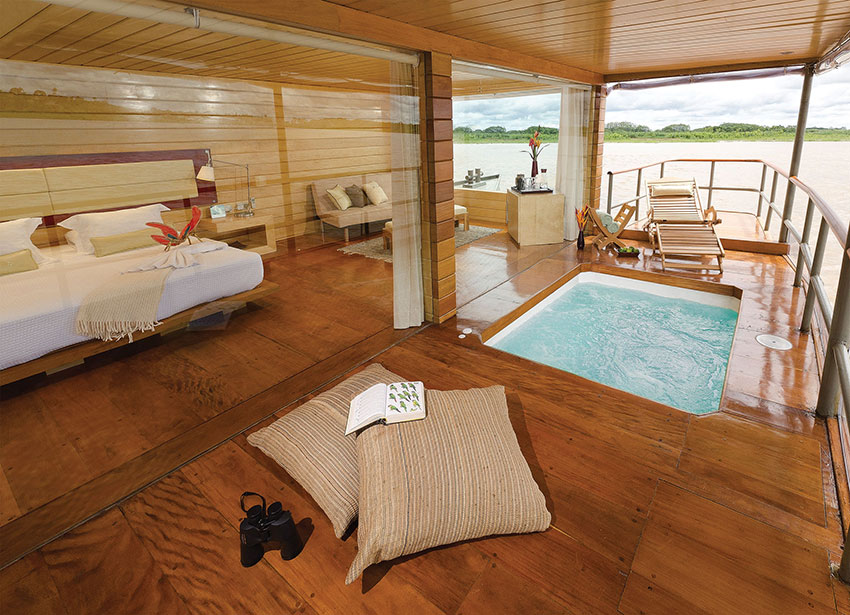 The Delfin I offers just four elegant suites: Two Master suites with elongated private balconies, and two Deluxe Master Suites with a plunge pool in each of the private balconies. All of the suites have floor-to-ceiling windows, mini bars, an eating area –ideal for couples that would rather stay in the privacy of their cabin during dinner time- and a sitting area that includes a futon, where a child could comfortably sleep if needed. A variety of cocktails are included, as is the exquisite pairing of house wines during lunch and dinner. The departure days are: Mondays and Thursdays.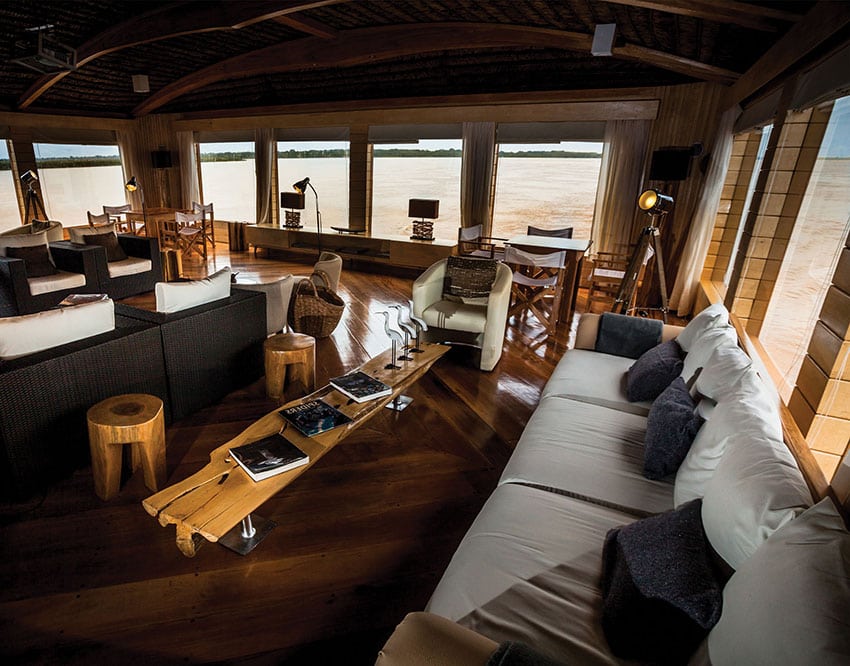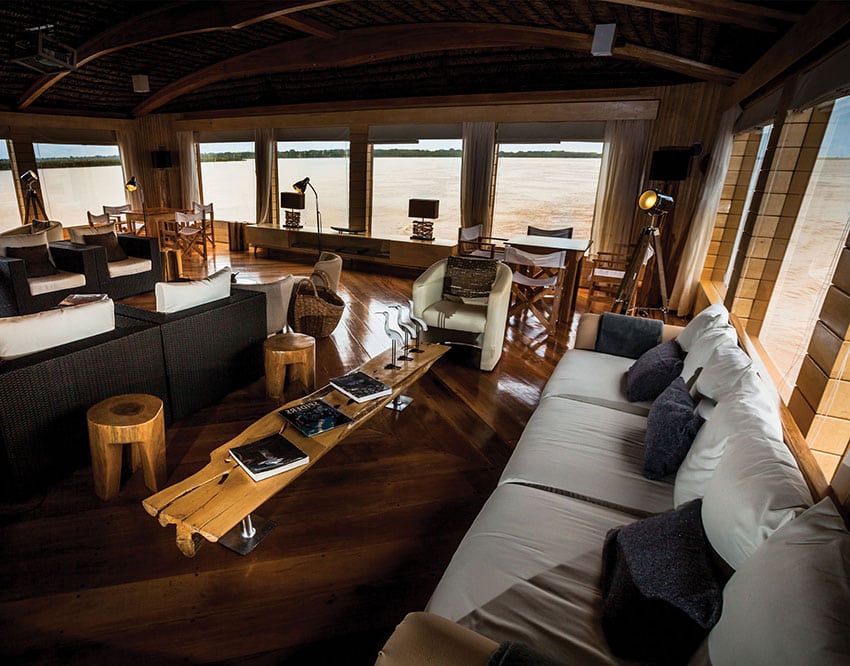 The Delfin II has fourteen large guest suites. Four Master Suites with 180ª panoramic windows, and ten Suites –four of which can be interconnected to accommodate families- providing all comforts of world-class suites, yet preserving the spirit of casual and refined elegance. The dining room on the second deck, the observation deck, bar, entertainment center, library, and the recently launched lecture room, spa room and exercise room, will be the perfect gathering place for all our guests. The departure days are: Sundays and Wednesdays.
Come discover the unique type of rain forest, see where the mighty Amazon river gets formed by the junction of the Marañon & Ucayali rivers, immerse yourself into one of the last pristine protected areas of the world, and live the Delfin experience, where authenticity and personalised attention to detail will give you one of the most memorable journeys of your lifetime.
For more information: www.delfinamazoncruises.com