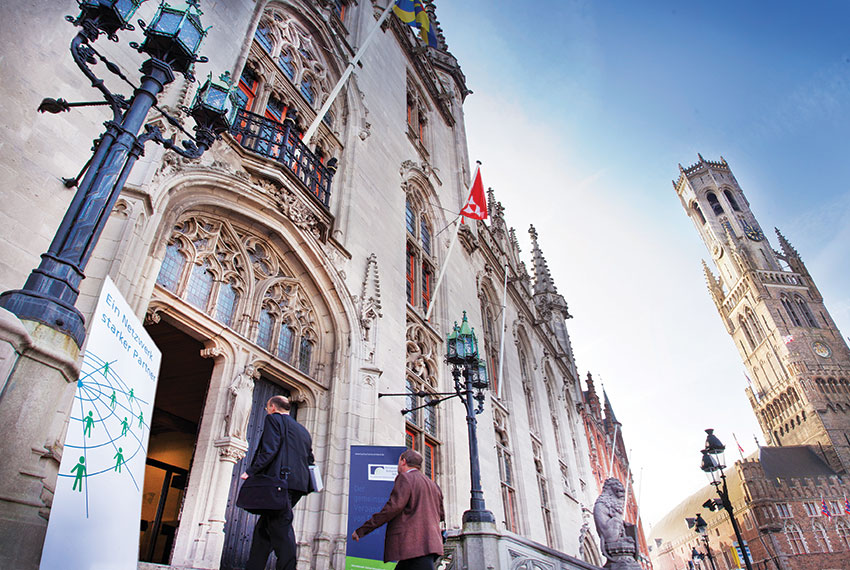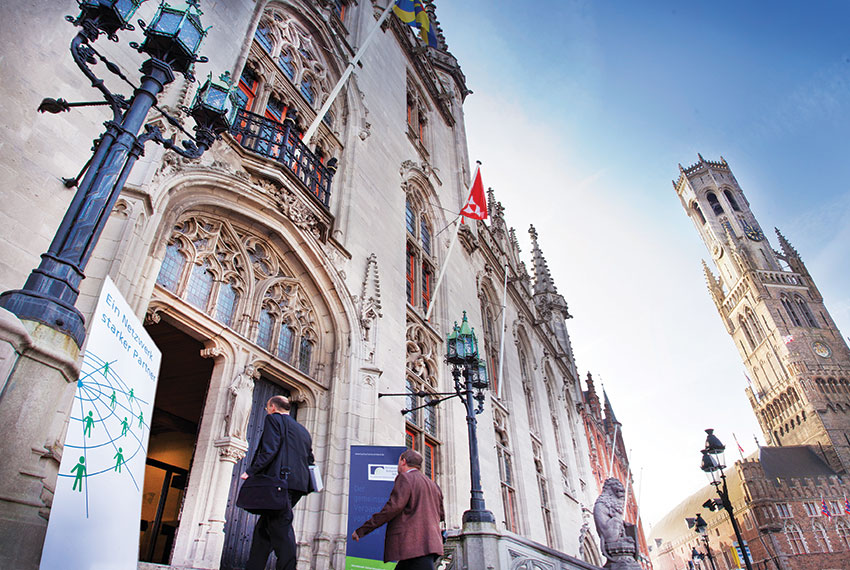 If you could pick out just one USP of Bruges as a conferences & event destination, it has to be the general atmosphere of this city, which is quite out-of-the-ordinary!  Bruges never disappoints. Delegates come back with great memories and continue to spread the word that Bruges is a place everyone has to see at least once in their lifetime. And this is why:
UNESCO world heritage city
Bruges is old but very lively and not at all stuffy. The streets in town link up with stone-flagged squares that are massive in proportion to the size of the city. They are formed by the monumental edifices of the City Hall, museums, cathedrals and churches. Strolling along narrow cobbled streets you'll find a host of glorious galleries, such as the Arentshuis, Bruggemuseum-Gruuthuse and the Groeninge Museum to discover the art of Flemish masterpieces. No wonder that the entire city centre has been added to the UNESCO world heritage list in the year 2000.
Bruges' small scale is its big advantage
Bruges is the most compact city of the 'Flemish Art Cities'. Starting with the walk from the railway station to any venue in town along its green city parks, any meeting automatically becomes a cultural exploration. Moreover, the walkability of the city centre will reduce the cost of transfers and will contribute to the Event's CSR program.
Cradle of modern medicine
Bruges excels in hosting medical conferences. Not surprisingly, considering that the renowned Memling Hospital Museum adjoins the conference centre, which used to be a hospital. The Old Saint John's Site is an atmospheric venue combining a museum, a 13th century hospital and a modern conference centre, with capacity up to 500 persons.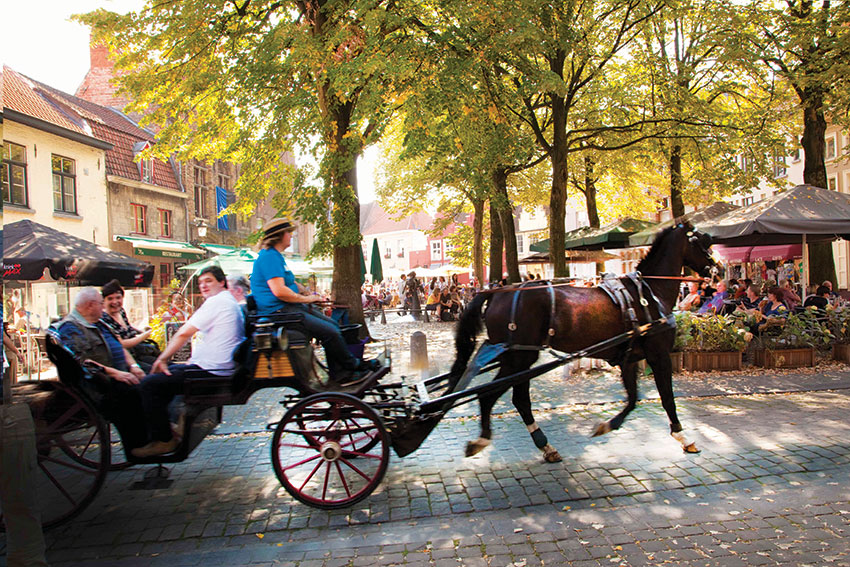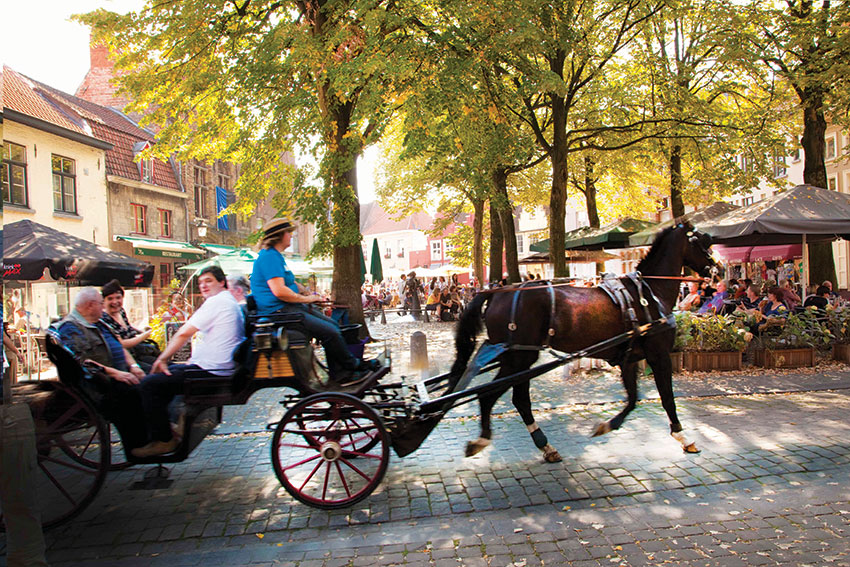 Old & new venues
Entering Bruges through the gates, the first thing that strikes you is unmistakably the architecture. Behind those majestic walls, you will discover stunning masterpieces of inventiveness. The city is brimming with culture and buildings that take you on an enthralling historical passage. Every hotel, meeting or dining venue tells its own (hi)story. One can just sense hundreds of years of hosting Europe's finest.
The Belfry Tower halls serve as a wonderful gala and conference venue for about 1,000 delegates. Exclusive tailor-made nocturnal events will be the ultimate surprise to your delegates.
A modern touch can be found in the twelve-year-old Concertgebouw. Apart from the design's aesthetic and functional appeal, this is a modern building perfectly integrated in a historic city centre. The Concert Hall, the Chamber Music Hall, and various reception rooms with their panoramic view of the city can all be rented for events up to 1,250 persons.
"I wanted to thank Meeting in Brugge for the outstanding support you have provided us within the frame of the company event organised for our client. From the beginning your input was really professional, sharp and efficient especially for this event which required the combination of many hotels for the accommodation part, and a large conference center offering a large plenary room with many break-out rooms. You were always available with immediate answer and solution for all our requests. I am now fully convinced that we cannot organise an event in Bruges without giving you a call to take the benefits of your great advice."

Omer ULGER, Co-mana communication support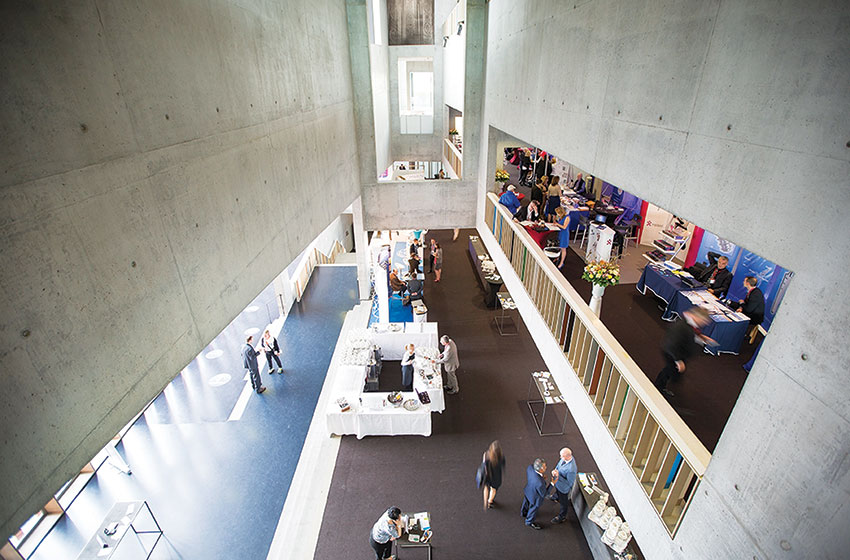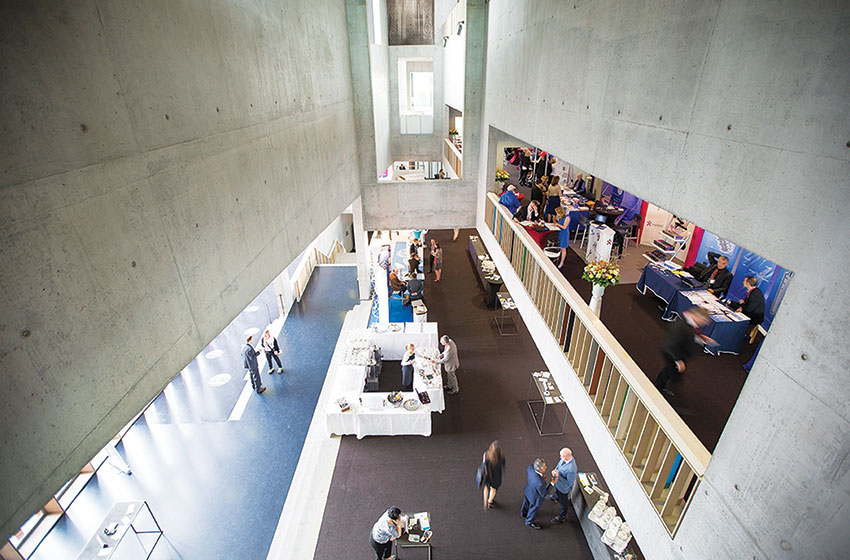 Hidden gems
Bruges is home to elegant private houses and VIP venues, each with its own history, adding that extra value to small board meetings and special events.
Industrial masterpiece and Protected Monument La Brugeoise nowadays serves as a spectacular special events venue. A fabric hall in a high-tech make-over: 'the place to be' for big events. It lies just outside the city centre, with plenty of space inside as well as outside.
Closer than you imagine
Belgium is really and truly in the heart of Europe. The EU and NATO have deliberately chosen to be headquartered in Brussels, the most obvious gateway for international air travel, being simultaneously a hub for EUROSTAR from London, THALYS out of Paris & Amsterdam and ICE trains to Cologne & Frankfurt. Frequently scheduled inter-city trains take you to Bruges in one hour.
Culinary heaven
Bruges is called the epicentre of the world's gastronomy for good reason, offering plenty of restaurants and bistros for any budget, from 7 Michelin restaurants to cosy pubs serving fresh dishes with the local beer 'Brugse Zot' (Bruges' Fool).
Team building and incentives in Bruges inevitably get a culinary touch in Bruges, with culinary surprises awaiting the participants on picturesque squares.
No 'good life' without chocolate. The city has more than 50 passionate chocolatiers and an outstanding Chocolate Museum where 'chocolate workshops' are quite popular.
Green & safe city
Bruges has the purest air quality in Flanders. A walk from the railway station to the city centre along magnificent safe city parks takes 10 minutes. Green literally is everywhere: alongside the canals, beautiful parks and ramparts. No need for motorised vehicles, not even for large groups.
Free services
As the best destination experts, the team of the Meeting in Brugge convention bureau will not only highlight the UPS's and point out the distinct features of each conference location and provider, but it will also present you with exclusive venues and a vast array of incentive ideas.
Ask for more information, the free Meeting & Incentive Guide, or learn on how Meeting in Brugge can facilitate free site inspections. Contact: Sarah Cornand | meeting@brugge.be | +32 50 444 666.
DID YOU KNOW BRUGES…
– boasts 3,418 hotel rooms, 2 conference venues and at least 16 special venues
– is a UNESCO World Heritage site, the entire city centre!
– is pedestrian-friendly with everything within walking distance
– boasts 16 renowned municipal museums (e.g. Groeninge, Saint-John's Hospital …)
– has a large sandy beach next to the sea port at a mere 20 minute drive of the city
– houses the post graduate College of Europe as well as the University of the United Nations
Ask for more information, the free Meeting & Incentive Guide, or learn on how Meeting in Brugge can facilitate free site inspections. Contact: Sarah Cornand | meeting@brugge.be | +32 50 444 666.