Killer App(le): the iPhone's failed competitors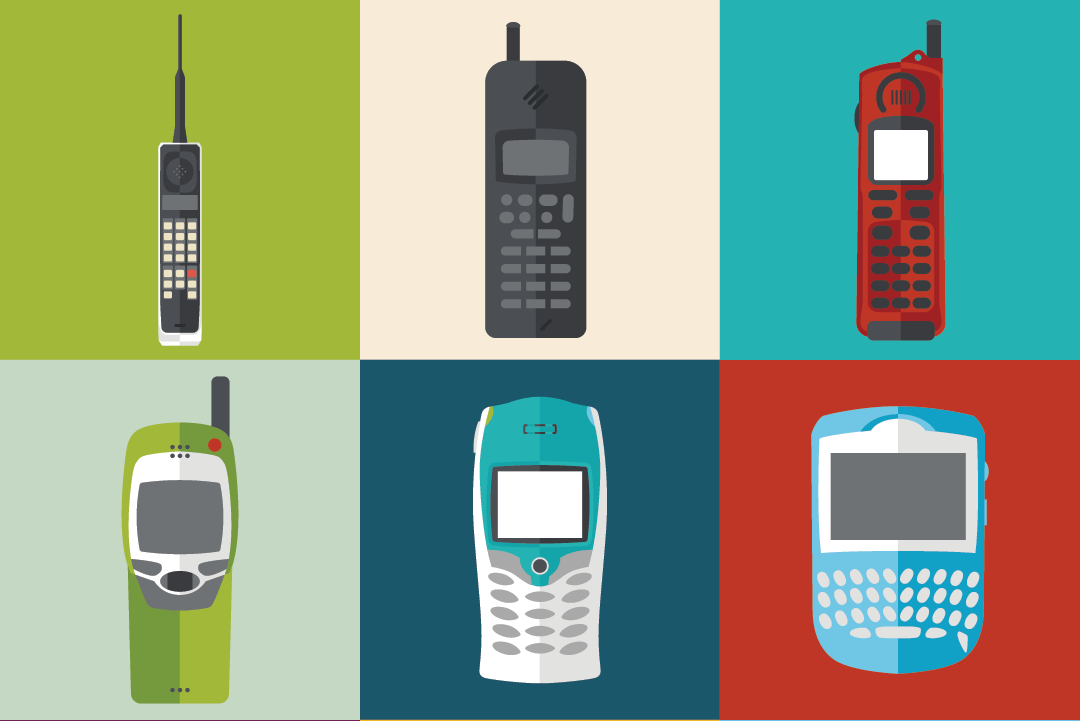 When the iPhone launched in 2007, many saw it as a revolutionary new device – but the scale of the disruption it brought on among the giants of the mobile and computing industries could not have been predicted. Some, like Samsung, have managed to carve out a space for themselves alongside the mighty Apple, and have reaped rich rewards as a result. But many others have fallen foul of their attempts to catch up with the iPhone – including some very big names.
Even after the 1997 return of Apple's founder and visionary, Steve Jobs, Apple struggled to challenge the behemoth that was Microsoft in the desktop computing space. But with the iPhone, Apple finally found the device that could truly damage its arch-rival. Microsoft's Windows Mobile was its own contribution to the smartphone operating system wars, and before Apple's offering entered the market, it was doing well: in 2007, Windows Mobile had a 42% share of the US's smartphone market, and at its height, it had a global share of 23%. The introduction of the iPhone changed all that. Last year, the reinvented Windows Phone had just 2.7% of the global smartphone market, according to the International Data Corporation. Between them, Apple's iOS and Google's Android OS had 96.3%.
In 2013, to shore up its offering, Microsoft acquired the former mobile superstar, Nokia, for $7.9 billion. Nokia's star was already on the wane by then – it had been worth $115 billion in 2007. The reinvented Windows Phone was supposed to combine the strengths of the two companies and claw back some of the market share lost to Apple and Android. That never happened. In July 2015, Microsoft announced that it would have to write down $7.6 billion on its acquisition of Nokia. Further, it declared cuts of as many as 7,800 jobs, mostly from Nokia – this after 18,000 job losses across its entire business in 2014. Although Microsoft remains profitable, its business model and product offering is looking more and more dated, and its revenue is no longer growing. It remains to be seen whether Windows 10, and new products such as the augmented-reality software HoloLens, can stop the rot.
Blackberry used to be the big name in smartphones, especially for business users – it more or less created the market for email devices for professional use. On the day of the iPhone launch, the company was worth $40.09 billion. A year later, its market cap rose as high as $80 billion. But over the years, as the line between professional and personal devices was blurred by Apple's innovative products, Blackberry fared less and less well: in 2011, its share of the smartphone market was 11%; by 2012, it had fallen to 5%; and last year, it held just 0.4% of the worldwide market. In 2013, Blackberry's management tried to take the company private with a valuation of $4.7 billion, but the scheme failed, as the struggling firm failed to raise enough interest. Now, the company is trying to shift to a software-based business.
Business users also remember the one-time ubiquity of the Palm Pilot, the original personal digital assistant. The smartphone boom put an end to the utility of PDAs, and Palm would never again reach the highs of its 2000 $54 billion valuation. Even so, Palm's smartphones sought to build on the company's success in the PDA sphere, and for a while, it hung on despite its failing fortunes. But the company's 2009 Palm Pre phone, while positively reviewed, was not enough to revive the company, and a misguided lock-in deal with US carrier Sprint put the final touches to Palm's decline. In 2010, HP acquired Palm for $1.2 billion, and just one year later, it shut the business down, at a cost of $1.7 billion in charges, which included a writedown of $885 million.
Blackberry used to be the big name in smartphones, especially for business users – it more or less created the market for email devices for professional use.
Taiwanese smartphone manufacturer HTC was one of the first hardware firms to respond to Apple's iPhone: in 2008, it launched the first device running Google's Android OS. And its early-mover advantage took it a long way. At its peak in 2011, it had 9.3% of the global smartphone market, with a market valuation of nearly $37 billion. But as the market matured, low-cost smartphones began to take a chunk out of its share in emerging markets, and after a modest rally in 2014, the company returned to losses in the second quarter of 2015. Now, it is worth about $2 billion, it has been forced to shut down some production facilities, and it is looking to diversify into other areas beyond the smartphone market, with the launch of products such as a fitness band and a virtual reality device.
The smartphone market is still worth chasing: Apple has seen revenue of over $450 billion in iPhone sales since the first iPhone launched in 2007. Its market valuation was $750 billion in early 2015, up from $100 billion in 2007. But those who seek to topple it had better beware: as Microsoft, Blackberry, Palm, HTC and others can testify, when you push and miss, it can be a very long way down.