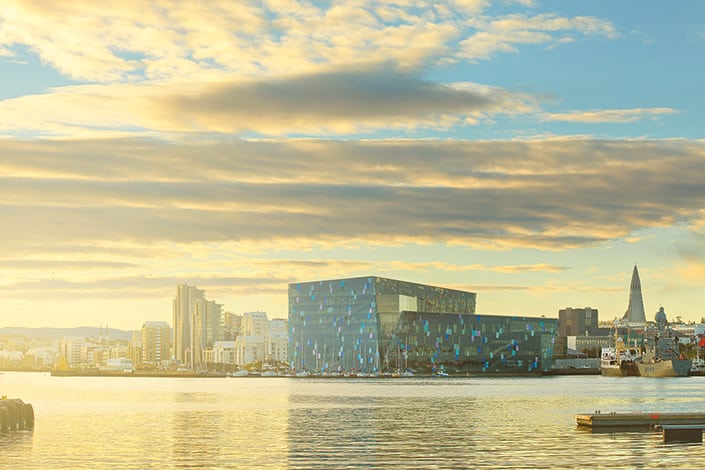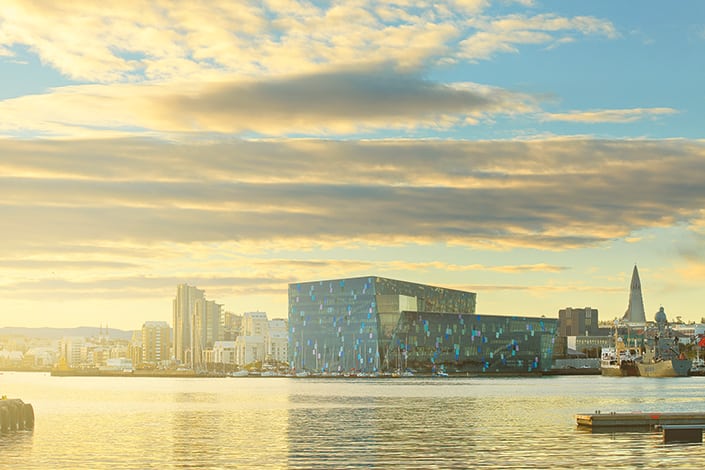 In the acclaimed novel of Jules Verne, A journey to the centre of the earth, the journey started in Iceland. It still does.
The fast track
Few nations have evolved as fast as Iceland in the last 150 years. Moving from a community based on agriculture and fishing to a modern hi-tech society with a strong profile in fisheries in harmony with nature, tourism, renewable energy, innovative businesses and culture.
Next door to nature
Reykjavík is not a big city, but it has all the characteristics of a capital. Reykjavík is known for its vibrant art scene, nightlife, restaurants and nature. To describe the connection to nature in Reykjavík: A salmon river runs through the city, you can go on a short whale-watching tour from the harbour in the heart of Reykjavík, if you drive for two hours you can be riding a snow-mobile on a glacier, in a few hours tour you can experience amazing geysers, waterfalls, the birthplace of the Icelandic parliament and be back to Reykjavík for a late dinner at one of the city's acclaimed restaurants, perhaps one with a Michelin star.