Scottish and Irish financial industries increase collaboration in new economic landscapes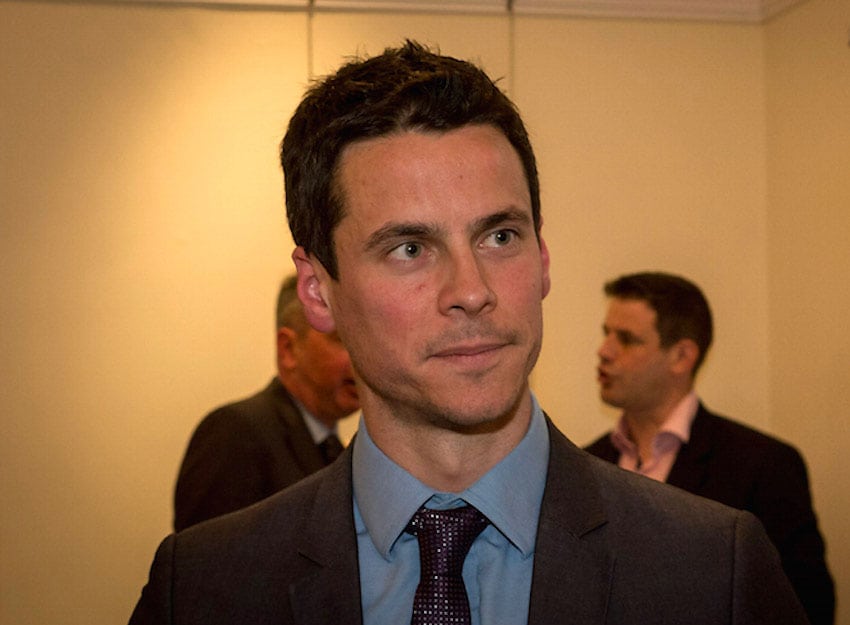 Ireland
As Britain enters its new economic chapter, there is much deliberation over what form the financial services sector will take. Many reports have centred on the dominance of London within the financial services industry, but they neglect to highlight important regional locations such as Edinburgh which is seen as a major financial centre for fund management employing approximately 52,800 people. In a European context, Ireland is seen as a pre-eminent location for fund services with its international financial services sector employing 25,000 people. As such, this represents an excellent opportunity, in light of changing regulatory and policy environments, for UK regions and European partners to drive job growth and improve asset management servicing.
Enterprise Ireland, the government organisation which supports Irish firms in the export of internationally traded services, recently co-hosted with the Consular General of Ireland an event looking at enhancing the links between Ireland and Scotland's vibrant Financial Services industries. The event organised by the Scottish Irish Finance Initiative provided a strong platform to advocate a harmonised approach to financial services.
Looking at the future means looking at the present
Scotland has established itself as the UK's second main financial hub outside of London, with a thriving FinTech sector and easy access to the world's main financial markets. The number of people employed within the financial services sector in Scotland has reached 157,000 and this number is spread between larger investment managers, smaller boutique and hedge funds, fund servicing, insurance and banking operations. In tandem they generate over £8 billion for the Scottish economy accentuating the huge national as well as regional potential here. With specific regard to the asset management sector in Edinburgh, £800bn worth of assets is under management.
Ireland similarly has built itself up as one of the world's leading fund hubs as well as a centre for servicing investment banks and hedge funds. It is rapidly establishing itself as a FinTech hub. Furthermore Ireland's Financial Services credentials for the UK are clear cut, with the UK being the largest market for Irish financial services, representing 33% of exports[5]. Within the asset management space, the total value of assets under administration in Ireland stands at €4.1trn providing a strong platform for increased collaboration with Scotland.
Forging new alliances
With regard to Scotland and Ireland, this can be seen along three distinct lines:
Asset Management
With Ireland and Scotland's impressive ties to the asset management sector, the two nations should realise how important they can be to each other. Not only can they bring in more business by working together but they can use their complementary and differing skillsets to drive better services and management. There is another point about how working together can future proof their activities, especially given the expected shifts in the policy environment over the next few years.
Fintech
Scotland and Ireland are both home to companies involved in this technology (over £10 billion was invested in Fintech start-ups globally last year). Scotland could focus on developing the application of blockchain technology to frontline asset management and trades in this area, while Ireland could focus on developing the technology as it applies to custody, administration and listing. The two countries could then build cooperation in the linking of blockchain expertise so as to create a unique proposition to financial markets and participants.
Risk and compliance credentials
As a banking and financial centre, Scotland has a long history of managing financial risk and compliance, with a huge pool of talent amongst risk management professionals. Building on these credentials requires nurturing and collaboration with countries like Ireland. The predominance of Irish personnel within risk and control divisions at Wall Street firms is testament to the country's expertise and sets the tone for a bolstered partnership with Scotland.
Building a better network
Scotland and Ireland are examples of two countries which have strong links to the Financial Services sector. Events such as the one co-hosted by Enterprise Ireland can allow companies to see the benefit of collaboration, driving innovation using complementary and differing skillsets. Whilst there is still some uncertainty on Britain's future trading arrangements with the rest of Europe, Financial Services companies in Ireland and Scotland can truly set the scene for a collaborative approach centered on optimism and adaptability.