The City of Madrid is fully committed to Business Tourism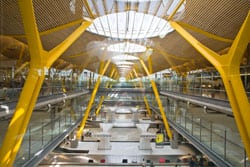 Madrid is a prime destination for Business Tourism. Each year, the Spanish capital welcomes more than a million business tourists, the 15% of all tourists visiting the city.
Throughout 2013, Madrid City Council, through the Madrid Visitors & Convention Bureau and its 200 partners companies, is to intensify its promotional actions in order to remain a benchmark, maintaining promotional activities and a comprehensive media campaign and handling proposals to hold congresses and corporate events. This hard work has allowed the city to achieve the 4th position (from the 6th in previous editions) in the ICCA (International Congress and Convention Association) ranking for international conference venues.
In 2013, Madrid hosts the EULAR 2013 (European League Against Rheumatism) congress in June, with 15,000 attendees, as well as the Microsoft TechED 2013 Conference, with 5,000 attendees. In 2014, Madrid will play host to ESMO 2014 (European Society for Medical Oncology), with some 12,000 attendees.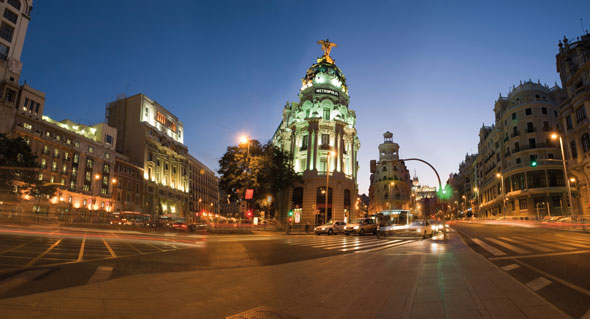 The city hosts the head offices of 90% of the major companies operating in Spain and is the third European metropolis in terms of the presence of multinationals, which makes It a large global showcase for a business event.
Madrid is the undisputed international hub between Europe and South America and has vast potential to become the primary gateway to North America thanks to the city's main airport, which operates direct flights to 200 destinations around the world. Madrid-Barajas is Europe's fourth airport in number of passengers, with over 45 million in 2012. Madrid boasts a modern urban and intercity transport and rail network connecting by high-speed trains Madrid to all major cities in Spain.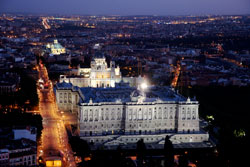 The city of Madrid has 234 hotels within the 3, 4 and 5-star category, able to accommodate a combined total of nearly eighty thousand guests. Madrid's hotels offer a highly competitive quality/price ratio.
One of the top fair trades parks in Europe is IFEMA (200,000m2 of exhibition space, 2 auditoriums with a combined area of 10,000 m2). The Príncipe Felipe Conference Centre is able to accommodate 2,242 people; it boasts a prime location at a top hotel within the airport catchment area. The Municipal Conference Centre is another of the city's large exhibition and conference centres: it has an auditorium for 1,800 people, a multi-purpose hall of 2,200 m2 and differing sizes meeting rooms and exhibition spaces.
More than 170 hotels, museums, official and cultural organizations or entertainment spaces and large venues offer a wide range of locations perfectly prepared to stage all types of events.

The strategic situation of Madrid and Its booming culture and entertainment possibilities allow business tourists to easily become leisure tourists:
The kilometre-long Art Walk is home to three of the world's finest art galleries –the Prado, the Thyssen-Bornemisza and the Reina Sofía Museums- receiving over seven million visitors each year.
In no more than 100 kilometres radius, Madrid is surrounded by six UNESCO World Heritage cities: Toledo, Ávila, Segovia, Alcalá de Henares, El Escorial and Aranjuez.
Madrid has some 120,000 catering establishments encompassing restaurants, cafés, clubs and cocktail bars. Its fabulous restaurants include nine Michelin-star, six of which are two-star establishments: Santceloni, La Terraza del Casino, Sergi Arola, Ramón Freixa Madrid, Diverxo and El Club Allard. Magical, tempting and seductive, Madrid's nightlife unveils all its charms and indulges in fun.
Madrid's Mediterranean climate invites to go for a walk for shopping or around the great number of parks that embellish the city and make It the greenest one in Europe.
This region's excellent climate with almost 3,000 hours of sunlight a year, the safety factor, the quality of life and the multi-cultural ambience which permeates the city all combine to create a perfect fusion between the business world and leisure attractions, the guarantee that any event will be a success.