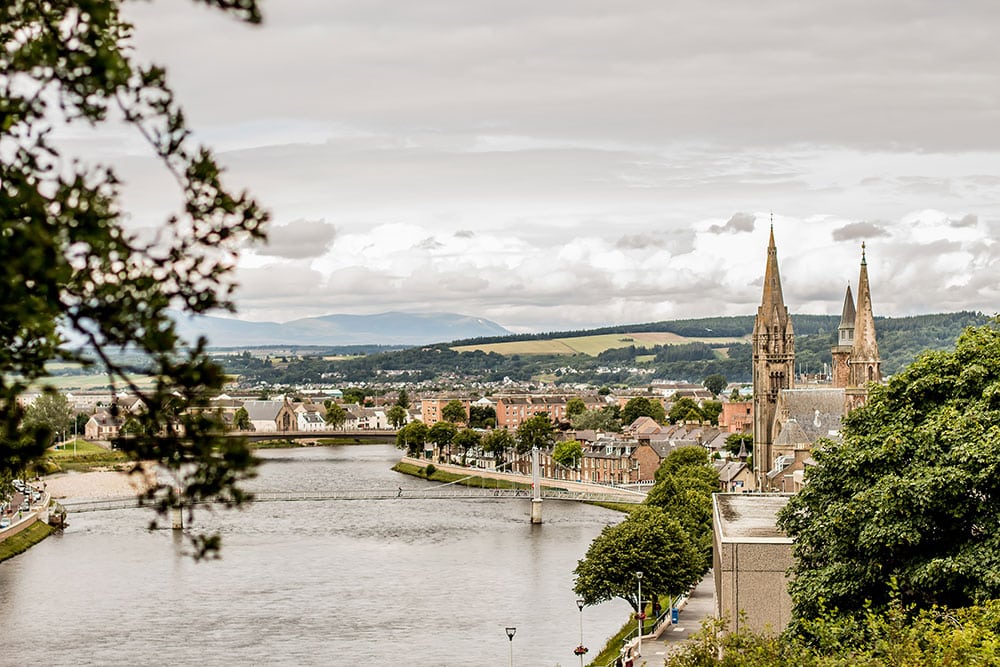 New funding soon to be changing the business landscape of Inverness and the wider Highlands area Pulls New projects funded by the City Deal will focus on the attraction and retention of young people in a region that has traditionally seen their out-migration.
In March this year it was confirmed that Inverness and the wider Highlands area would benefit from a £315 million investment deal to improve transport links, digital connectivity and develop the region as a science and technology hub. This landmark investment comes from three main sources. Over a 10-year period the UK Government has committed £53.1 million, £127 million is from the Highland Council and its regional partners and the Scottish Government has committed a further £135 million. This significant funding agreement provides a transformative opportunity for Inverness and the Highlands. As investment is delivered it will help to position Inverness and the wider Highlands as a region of digital opportunity and strength, creating the best digitally connected rural region in Europe.
Speaking in Inverness after the announcement, Scotland Office Minister, Andrew Dunlop, said, "this UK City Deal has the potential to transform the economy of Inverness and the Highlands. City Deals are all about unlocking the economic opportunities for a city and this deal could leverage in private money that makes the total package for Inverness something nearer to £1 billion. This is a very exciting time for the city and the region." The city of Inverness and the wider Highlands offers a unique and globally recognised environment to live, work, study and visit. Despite this, issues of connectivity both digitally and geographically have meant the area has not been able to capitalise on its resources. New projects funded by the City Deal will focus on the attraction and retention of young people in a region that has traditionally seen their out-migration. The majority of the business base in Inverness and the Highlands is made up of small and micro businesses and this new finance is focused on enabling them to expand and develop as well as attracting new high-skill, high-value businesses to the area.
To achieve this, investment will transform current broadband and mobile coverage so that businesses can better exploit commercial opportunities and expand their markets internationally. It also requires a step change in the area's approach to innovation. Here, funding will underpin the proposal for a Northern Innovation Hub, which seeks to deliver a holistic programme, designed to build on the sector strengths of the City and Region.
Over a 10-year period strategic investment will see the transformation of key areas in the region's economy including construction, science & technology, culture and academia. Planning and research indicates the creation of 1,125 jobs as a direct result of City-Region Deal projects with a further 2,200 jobs in the construction sector. Funding will help up-skill the labour market and drive change towards a high-skilled, high-wage economy.
Specific investment will establish a centre of excellence in rural and digital healthcare with sufficient mass to attract further research and investment. As investment filters down, improvements in productivity and real wages will follow, with an estimated increase of almost 1.3%, bringing £100 million per annum to the regional economy. The knock-on effect of this flourishing economy will be a rebalancing of the population with the aim of retaining and/or attracting 1,500 young people in the 18-29 age group over the initial 10-year period. To complement the stabilising population 6,000 new homes are planned over 20 years, of which 1,800 will be affordable. It is predicted that investment will deliver further private sector leverage from house building. In particular, the opening up of new land for commercial development will stimulate both construction and regeneration.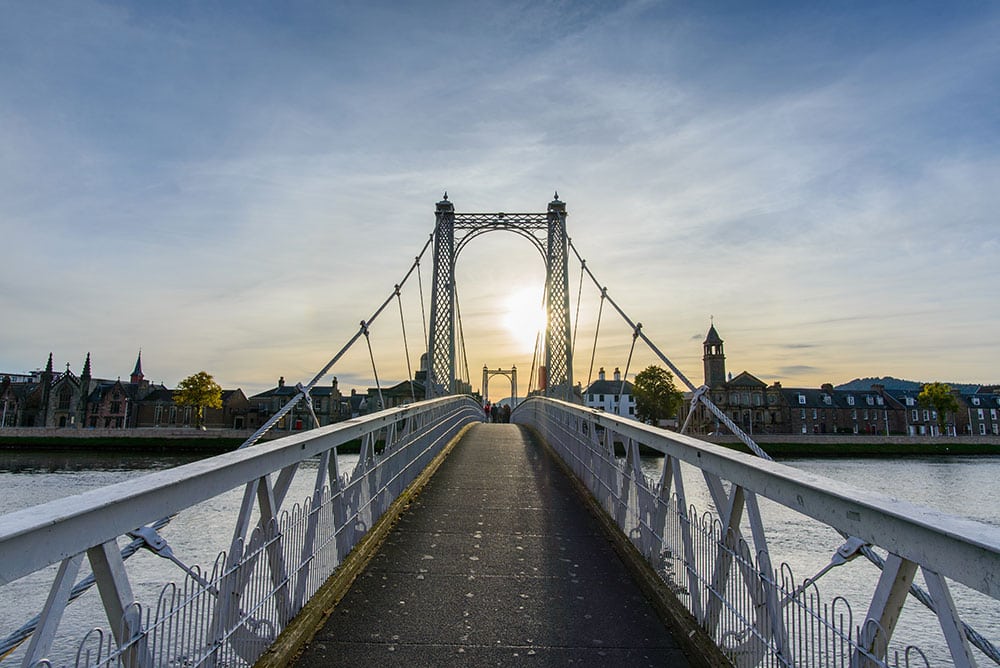 Whilst the funding package has just been released, key projects for the area have already been earmarked. In addition to digital connectivity, jobs and housing, funding will strengthen the region's existing transport links both nationally and regionally. Projects are being developed to capitalise on the area's impressive academic expertise and cultural heritage. Most prominent of which is the transformation of Inverness Castle. Set on a hilltop in the centre of Inverness the site is currently used as a courthouse but new plans aim to redevelop the castle as a major tourist attraction, relocating the courts to a new purpose-built complex off Longman Road.
Inline with developing Inverness as a heritage destination its road and air links are set to get a significant overhaul. In particular the new West Link, proposed East Link and a flyover at the Longman Roundabout look set to be funded. This will also open up land for housing and commercial development across the City and Kessock Bridge into the Black Isle and the north. Funding will also support business-friendly air routes to international hubs and improve access to London. This influx of funding will radically change the region's prospects for its future. By fostering a more balanced demographic Inverness and its surrounding regions can begin to not only develop but also thrive, socially and economically. The area can now look forward to a future that will retain its unique historical and cultural heritage whilst developing a genuine roadmap for growth.
For more information