Digital Economy Estonia: From IT tiger to the World's Most Pre-eminent e-state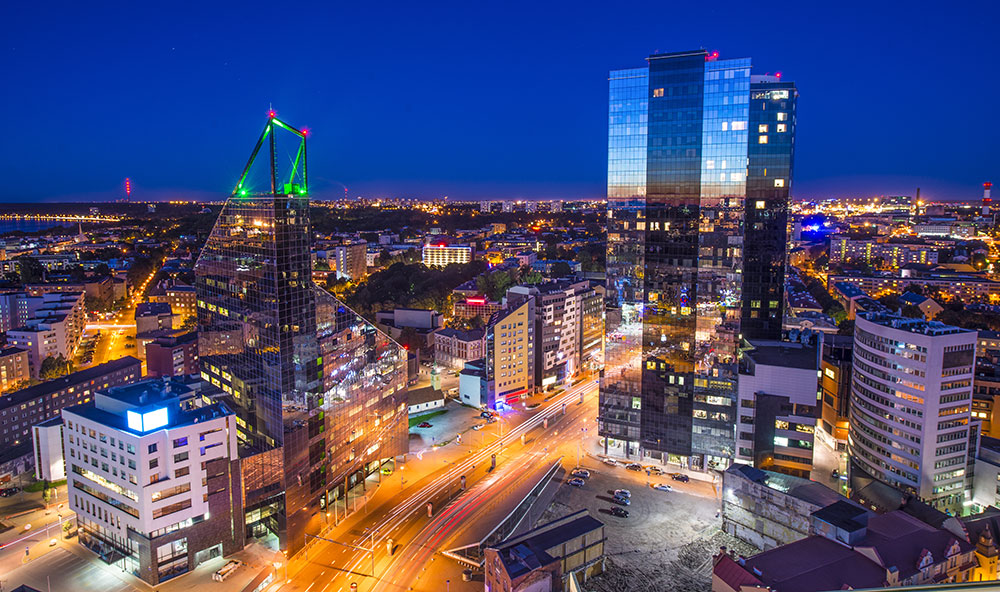 Despite its small population of just 1.3 million, Estonia is punching well above its weight on the global stage. It's an active member of the European Union and most international organisations and ranks very well by most global measurements when it comes to the business environment: first in the International Tax Competitive Index, third in the Index of Economic Freedom in the EU (ninth in the world), sixth in Trading Across Borders, 14th in Ease of Doing Business, and second in Internet Freedom. Indeed, were the internet to have a postal address, it would most likely be in Estonia. It has a reason to be proud of its highly developed telecommunications network.
In just 20 years, Estonia has become one of the most wired and technologically advanced countries in the world – a true digital society. With internet access declared a human right, some of the fastest broadband speeds in the world widely available all across the country, and digital public services embedded into the daily lives of individuals and organisations, the country is now commonly called "e-Estonia".
In e-Estonia – a paperless digital and tech-savvy society – people file their taxes, bank (99.8% of bank transfers are performed online), sign documents, vote in elections and get a prescription over the internet – all fast and from the comfort of their own home or office, using a secure (the country is also in the top five in the global cybersecurity index) state-issued Estonian ID-card. No time is wasted with paper cheques and long lines at bureaucratic public institutions.
Estonia is dynamic: its public services are easy and efficient; its tax system simple and straightforward. Entrepreneurs can also register businesses in as little as 18 minutes, and check vital company, property and legal records online. Entrepreneurship is deeply embedded in Estonia's mindset: Skype was born here and its effect started a generation of entrepreneurs whose aspirations do not end with the borders of their home country: Estonians are currently behind more start-up businesses per capita than any other nation in Europe.
The business-friendly and simple tax system helps. The income tax rate for private entrepreneurs and corporations is 20%. The system of corporate earnings taxation in Estonia is truly one of the kind – it shifts the moment of corporate taxation from the moment of earning the profits to the moment of their distribution.
"In just 20 years, Estonia has become one of the most wired and technologically advanced countries in the world – a true digital society."
This means that earning profits in itself does not trigger income tax liability. The tax obligation arises only when earnings are distributed to shareholders. If the profit distributed to shareholders originates from dividends received from a subsidiary or permanent establishment in another country, then profit distribution is tax exempt. Estonia does not have withholding tax on dividends paid to individuals. Personal income tax rate is also at 20%, while it takes about three minutes to declare taxes online – hence, 95% of income declarations are conducted online.
This environment of digital society, efficient and transparent public services, low corruption levels, political stability, simple and business-friendly tax system and an educated and tech-savvy workforce – Estonia is home to seven universities and 17 other professional higher education institutions – has attracted a lot of FDI and global players to Estonia in five key sectors: ICT; transport and logistics services; shared services; industrial machinery and metalworking; and electronics.
Being the geographical midpoint of Northern Europe with five international ports (including the largest port at the Baltic Sea), four free trade zones, 10 border posts to Russia, Europe's most effective rail operator, block trains to Moscow and Beijing and the shortest EU flight time to China, Estonia offers the best place to set up distribution centres and to generate added value.
While 55% of the workforce is fluent in one or more foreign languages and IT-education is top notch, Estonia has become the regional market leader in IT shared services. In the machinery and metalworking sector, Estonia offers a dynamic, internationally focused mechanical engineering ecosystem, excellent accessibility, a sustainable, high-quality skills base and competitive, low inflation costs. Almost 1,400 companies, employing over 20,000 people, are active in the machinery and metalworking sector, including the international giant ABB.
In electronics, Estonia offers distinctive opportunities as a near-shore electronics hub for both in-house and outsourced production and distribution. Over 200 companies, including Ericsson, are active in electronics sector, employing over 10,000 people. The economy is expected to grow by 2.2% this year and 3.1% in 2017.
The liberal Estonian government has also started a state start-up, called e-Residency: a state-issued, secure digital identity for non-residents that allows digital authentication and the digital signing of documents – thus moving towards the idea of a country without borders. Since the start of the programme, almost 10,000 people from 120 countries have joined, over 250 new companies have been founded by e-residents, and more than 500 entrepreneurs use e-Residency to administer their businesses.
Profile
A dedicated team of professionals at the Estonian Investment Agency support companies investing and expanding in Estonia. We aim to work together with you all the way from an initial information request to ramp-up of operations. Our services are confidential and free of charge. Come experience the ease of doing business in e-Estonia – the low-risk, high quality, competitive location for your company. We offer you world class ICT infrastructure, lowest public deficit in the EU, low wage inflation and a simple tax system.