Jersey – Stable Platform with a Global Dynamic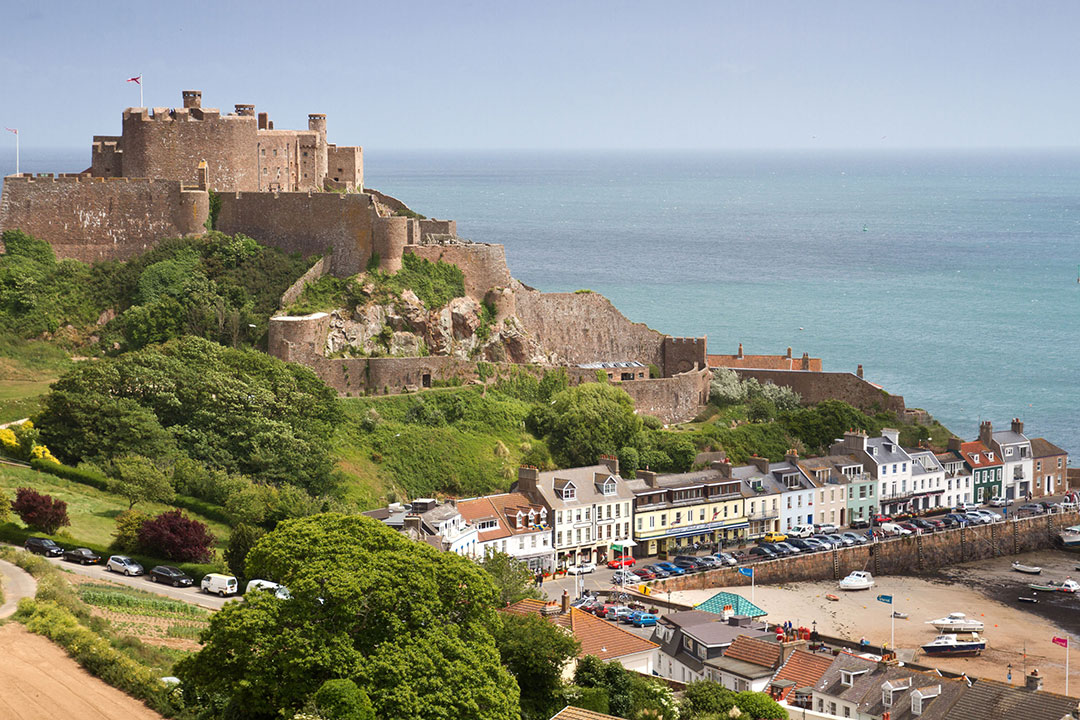 In today's competitive globally-focused commercial landscape, having a stable, business-friendly platform has never been more important, and the Channel Island of Jersey is finding it consistently ticks the right boxes across a broad range of business sectors.
Locate Jersey, part of the Economic Development Department within the Government of Jersey, is the body responsible for promoting, attracting and retaining inward investment for Jersey by focusing efforts on economic growth and supporting high value individuals and their families who are looking to relocate.
It's clear that these efforts are paying dividends. Figures collated last year show that in 2014 alone 43 new inward investment business licenses were approved via Locate Jersey. That represents an increase of 48% compared to 2013.
Statistics also show that a total of 163 enquiries were received by Locate Jersey from businesses considering relocating to Jersey in 2014 – also up year on year. Since 2012, Locate Jersey has helped almost 100 new businesses relocate to the Island.
It's clear that business heads continue to find Jersey a welcoming, sophisticated, friendly jurisdiction where everything is geared up to enable their internationally-focused businesses to prosper.
As well as being able to benefit from one of the most attractive tax regimes in Europe, they are attracted by Jersey's well established financial and professional services infrastructure, its high quality legal and regulatory frameworks, and by the approach of its business-focussed, independent government.
Diversification
Whilst Jersey has earned an excellent reputation for its financial services capabilities, it has also over the past few years seen diversification into a number of different areas, including natural resources, technology and e-commerce.
There is growing interest in Jersey, for instance, from a broad range of tech firms – both established names and innovative start-ups – as a location to support their ambitions.
They are attracted by Jersey's stable and resilient communications infrastructure including its gigabit speed network, whilst the establishment of Digital Jersey (www.digital.je) is also proving successful, bringing the growing tech community together and nurturing strong social capital.
Meanwhile, Jersey is increasingly being acknowledged as the go-to European time-zone jurisdiction to locate the headquarters of exploration and mining companies. There are now more than 20 such companies in Jersey with a significant management and executive presence.
The oil and gas sectors have expanded in particular, as has the range of firms offering ancillary services to mining companies including advisors, brokers and consultants, with executives increasingly finding that Jersey's financial expertise, access to capital markets and business support can effectively protect their worldwide assets and help their businesses grow.
Global
Jersey's future success undoubtedly rests on its ability to engage with global growth markets. The island is very well placed, for instance, to act as a springboard for start-up European firms, and as a gateway to Europe for Asian and African firms seeking to expand globally.
With that in mind, Locate Jersey, and Jersey Finance, maintain a comprehensive program of activity through regular attendance at events and promotional efforts in key overseas markets, stretching from Asia to Africa and the Middle East.
Earlier this year, for example, the first 'China Jersey Business Forum' was held in London, bringing together a diverse range of Jersey firms spanning tourism, hospitality and financial services who are exploring opportunities to grow links with China. A reciprocal event in Jersey is being planned.
The global expertise of Jersey's finance industry is also proving a big draw for being able to provide the kind of services mining firms require. The business model for mining or drilling, for instance, is typified by large up-front capital expenditure and sizeable operational risks.
Jersey's tax neutrality means investments can be pooled from all over the world to finance mining projects efficiently and cost-effectively, whilst its robust legal framework and sound judiciary offer protection to investors.
Residency
Of course, relocating a business often also means the people who head up that business moving too and a growing number of professionals are relocating not only their businesses but also themselves and their families. 20 licenses were granted to so-called 'High Value Residents' (HVRs) in 2014, an increase on the yearly average of ten over the previous five years.
Contrary to some perceptions, Jersey is actually a very open jurisdiction with a simple relocation process. Newly introduced rules provide greater clarity and mean that there is now a much greater focus on ensuring that HVRs contribute actively in some way to Jersey's economy.
As a result, Jersey is currently witnessing a change in how it is perceived. Those choosing to relocate are younger, often with children, working in cutting edge innovative industries and are attracted both by Jersey's business environment and its high quality of life.
Not only do business heads like just how accessible Jersey is from major UK cities and European hubs, but also its high quality health and leisure facilities, range of high quality property, rich rural heritage and stunning countryside. The first class range of restaurants and an ability to be home, on the beach or in breath-taking countryside within minutes of leaving the office offer a compelling proposition.
By blending the benefits of being a vibrant business centre and a fantastic place to live, Jersey is certainly ticking the boxes of a growing number of successful individuals and families, and current trends suggest that this interest will persist.
www.locatejersey.com/nee15.  
">…
Q & A with Wayne Gallichan, Director, Inward Investment, Locate Jersey
Can you briefly describe Jersey's history and current constitutional status?
WG: "Jersey has strong French roots and was a French territory until 1066, when the Channel Islands chose allegiance to the English Crown before the Anglo-Norman Kingdom was divided in 1204. For this reason, Jersey's heritage is characterised by having many French place names, whilst it has remained loyal to the English Crown and English is the predominant language.
"Jersey's status as a Crown Dependency gives it constitutional rights of self-government and judicial independence. This offers both businesses and investors the benefits of an independent international finance centre which is close to the United Kingdom and mainland Europe, without being part of the United Kingdom or a member of the European Union."
Jersey has made noticeable strides in attracting FDI in recent years? What is behind this development?
WG: "Jersey's financial services industry has long provided high quality service to internationally focused firms and individuals, but a pro-business government-led focus on diversification into new sectors in recent years has brought Jersey's appeal to the attention of a broader range of companies looking for a straightforward regulatory regime and no-nonsense approach to business support.
"In addition, the island sits squarely between the time zones in the East and the West, provides a familiar, business-friendly environment with good connections to London and major hubs, and offers an impressive skilled workforce."
Which industries are particularly strong in Jersey from an FDI standpoint?
WG: "We have seen particular interest from the natural resources, digital, fin-tech, and alternative fund management sectors. Last year, for instance, Locate Jersey together with Digital Jersey, hosted an 'Island Innovators' [un]Conference, which was attended by over 140 technologists and digital entrepreneurs from 15 different countries.
"With more than 20 companies headquartered in the Island, the mining and natural resources sector is increasingly drawing on Jersey's specialist corporate and financial services expertise too, to provide them with a springboard for growth. Earlier this year, following Jersey's attendance at Mining Indaba, South Africa-headquartered environmental consultancy business Digby Wells opened an office in Jersey."
Can you describe a few examples of companies that have recently invested in Jersey?
WG: "Beyond the tech and natural resources sectors, Jersey is successfully leveraging its appeal as a leading alternative funds domicile and has seen a spike in the number of hedge and private equity managers moving to the island. In addition, we are seeing more interest from innovative technology and software businesses in the alternative fund space.
"TORA is a technology and financial services company focusing on the investment management space, and established a presence in Jersey this summer in order to build its European business. TORA is very much a leader in its field, so for it to select Jersey to realise its growth objectives in Europe is a strong endorsement of Jersey as a specialist funds, digital and business-friendly location."
What strategies is Jersey formulating to boost FDI in the coming years?
WG: "There's no doubt that our future success lies in continuing to build strong relationships with key markets, and Jersey's efforts in Hong Kong, mainland China and Africa will be crucial in that respect. We are continuing to work hard to bring Jersey businesses closer to what is undoubtedly a huge Chinese market. Earlier this year we introduced feelunique, an online retail company with strong Jersey roots, to Azoya, who are now helping deliver their products to the Chinese market through its dedicated online platforms.
"We are also developing links with the African natural resources community and, having rolled out a hugely successful programme this year including attending the Africa Oil & Gas Summit, Africa Oil Week Upstream Conference and World Oil & Gas Week, we are also looking forward to leading a Jersey delegation to the major Mining Indaba conference in Cape Town in February for the fifth consecutive year."