Shannon commercial properties, building for the future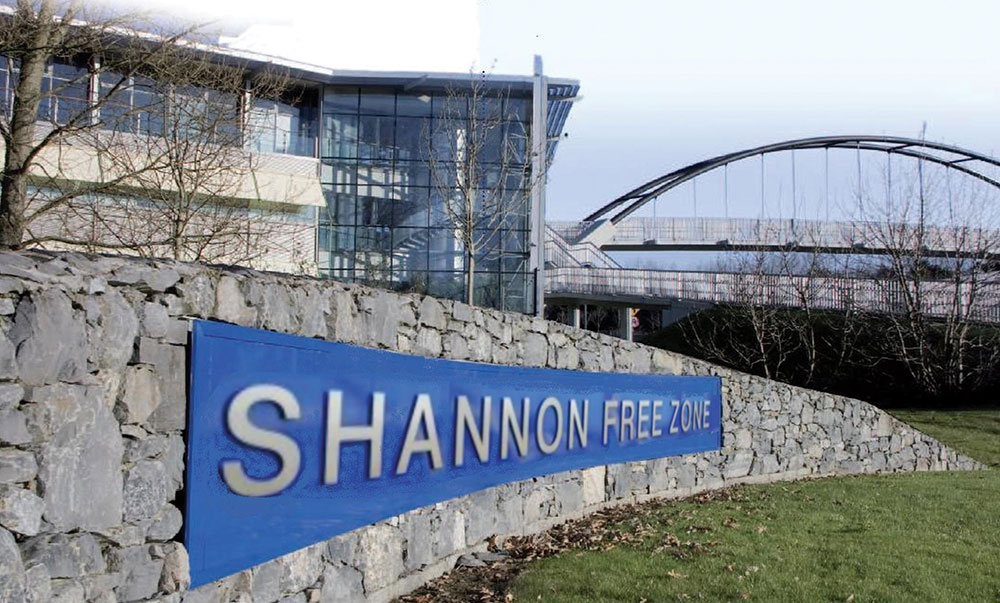 Shannon Commercial Properties, a commercial property company located on the west coast of Ireland and focused on developing its extensive core property portfolio, has embarked on a €21 million first-phase investment programme at Shannon Free Zone, the world's first tax free trade zone (established in 1959). Over the next five years Shannon Commercial Properties will construct advance manufacturing units and office blocks as well as the upgrade of some of its existing core assets at Shannon Free Zone, the largest business park in the portfolio. A 600-acre business park containing over 150 companies employing over 7,000 people, Shannon Free Zone is the largest multi-sector business park in the Atlantic Corridor.
Ray O'Driscoll, managing director of Shannon Commercial Properties explains that Shannon Free Zone was initially established in the 1960s and grew significantly during the following decades. "Shannon Free Zone located next to Shannon International Airport was originally focused primarily on manufacturing and assembly activities, but today there is much more diversification with many technical support and financial service companies based in the complex."
Shannon Free Zone and its environs are now home to some of the world's leading companies and the largest aviation/aerospace cluster in Ireland, with over 50 companies located here. Companies in this cluster include Aercap, Eirtech Aviation, Engine Lease Finance, GE Capital, Lufthansa Technik and Magellan Group. The International Aviation Services Centre (IASC) brand, created by Shannon Group, the parent company of Shannon Commercial Properties, has been established to market the aviation cluster and assist it to grow further. Other business clusters in Shannon include shared services and insurance, supply chain management, computer services, pharmaceutical, medical devices and manufacturing.
Among companies in these sectors are EI Electronics, Element 6, EMC, Extreme Networks, GE Sensing, Genworth, Ingersoll Rand, Intel, John Crane Ltd, Molex, UCB Pharma, TNT and Zimmer. Commenting on the redevelopment plans for Shannon Free Zone O'Driscoll said: "As part of our redevelopment plan we are working with our national job creation agencies, IDA Ireland and Enterprise Ireland, with a shared goal to provide cutting edge properties to attract new businesses into the region, to allow exiting customers expand and ultimately to create an environment that encourages greater prosperity, trade and employment for the region."
"The property portfolio ranges from prime office buildings and multi-let technology parks to engineering, manufacturing, warehousing and logistics facilities."
Shannon Commercial Properties has one of the largest property portfolios in the Ireland, with 2.4 million square feet of building space, over 300 buildings and 1,600 acres of land in over 40 locations in the Shannon region boarded by two major Irish cities, Limerick and Galway.The property portfolio ranges from prime office buildings and multi-let technology parks to engineering, manufacturing, warehousing and logistics facilities. Shannon Commercial Properties also has a portfolio of fully serviced sites available for sale and development.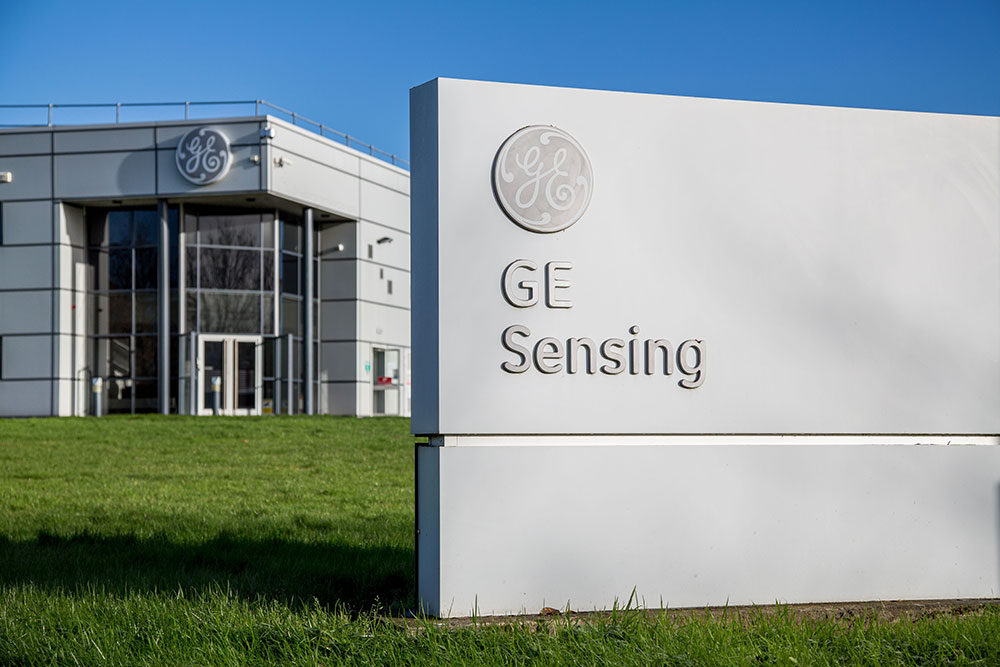 In addition to the Shannon Free Zone, Shannon Commercial Properties owns and manages technology parks in Limerick, Tralee, Ennis, Birr and Thurles. The company also owns numerous other business units and facilities across counties Clare, Kerry, Limerick, Offaly and Tipperary. These office parks were initially targeted at SME's but today they also house numerous multi-national organisations. Occupancy is running at up 80 percent across these technology parks. There are significant tracts of land available in many of these technology parks. The property portfolio also includes a number of advance manufacturing facilities including those in Ennis in County Clare and Raheen in Limerick. "As well as development land in Shannon Free Zone, we own a sizeable land bank comprising approximately 1,600 acres of development land in Kerry, Clare, Limerick and Tipperary. We are assessing development opportunities at these locations and are open to discussion with potential investors, joint venture partners and other interested companies. Some are strategically located around Limerick city, with some of the larger sites are in regional areas such as North Kerry, Tipperary and Clare," said O'Driscoll. Shannon Commercial Properties also manage nine aircraft hangars on behalf of Shannon Airport.
These are located in the Airport complex adjacent to Shannon Free Zone. The hangars range in size from 10,000 square feet to 90,000 square feet. We have just concluded lease negotiations on the last available hangar. We are now in the process of evaluating new development opportunities for hangar facilities and are in negotiation with a number of parties interested in these proposed facilities." Operating from its head office at Shannon Airport, Shannon Commercial Properties have helped some of the biggest companies in the world locate to Ireland. The company provides complete commercial property solutions; consulting, sourcing, leasing and selling office and industrial buildings, assisting with the development of greenfield and industrial sites and delivering property management services. Shannon Commercial Properties is an integral part of Shannon Group plc a semi-state establishing in September 2014 comprising three companies, Shannon Airport, Shannon Heritage and Shannon Commercial Properties.
The Group provides air transport and aviation services at Shannon Airport and its environs, supports the growing aviation cluster at Shanon through the International Aviation Services Centre (IASC) brand, offers visitors a range of heritage tourism options through its tourism company Shannon Heritage and harnesses its property and land assets owned by Shannon Commercial Properties. "Shannon region is not just a great place to do business but is also a great place to live and educate your family. It is well serviced with excellent secondary schools and top universities and colleges such as UL, LIT, NUIG and GMIT.
These institutions provide top class research facilities and a steady stream of highly educated graduates for companies based in the region. "For business owners or senior management, a location decision is not just about building or leasing a unit. It is also about what the region has to offer, terrific advantages with excellent road infrastructure and an international airport with daily direct flights to the UK, Europe and the US, with the added advantage of US pre-clearance facilities. As well as the education facilities available to families the quality of life is great, with access to the sea, beaches and leisure activities including surfing. There are also world-class golf courses, stunning scenery and multiple visitor attractions," said O'Driscoll
Profile
Shannon Commercial Properties Shannon Commercial Properties is a property development company located in the West of Ireland, which owns and manages one of Ireland's largest property portfolios – from prime office buildings and multi-let technology parks, engineering, manufacturing, warehousing and logistics facilities to fully services sites for sale and development,. The company provides complete commercial property solutions; consulting, sourcing, leasing and selling office and industrial buildings, assisting with the development of greenfield and industrial sites and delivering property management services.  Part of Shannon Group plc, its property portfolio comprises 2.4 million square feet of building space, over 300 buildings and 1,600 acres of land in over 40 locations in the Shannon region. For further information please visit www.shannonproperties.ie
To find out more about locating to the Shannon region visit the brand new website for Shannon Commercial Properties at: www.shannonproperties.ie