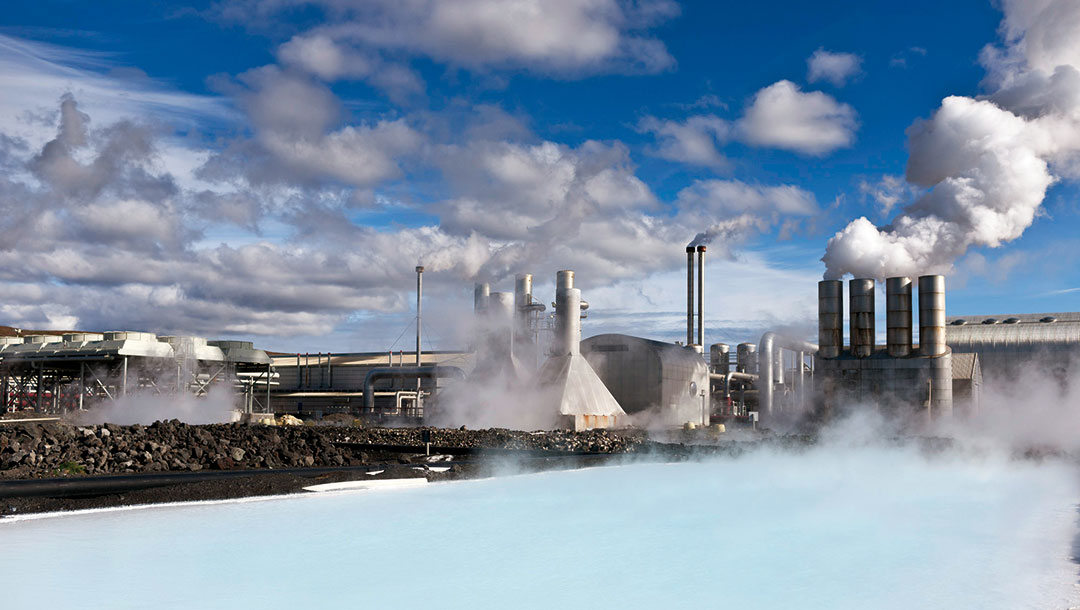 With 85 percent of the country's primary energy needs met by renewable hydro and geothermal resources, Iceland is a world leader in renewable energy. 100% of the electricity produced for the national grid is from renewables.
The cost competitiveness of this energy, long term contracts and reliable delivery has attracted foreign investment and now the interest is more diverse than ever before with data centres and multiple use of geothermal energy and chemical streams at the forefront. Iceland is the place where things come together. Geographically half of Iceland is on the NorthAmerican Tectonic plate and half on the Eurasian plate. These boundaries between the continents  explain Iceland's abundant source of geothermal energy. The location in the Atlantic is also the reasons for the powerful glacial rivers, harnessed for pure energy. And Iceland is at the crossroads of cold and warm oceanic currents, creating ideal conditions for rich marine life that forms the basis for one of the world's most advanced seafood industry, exporting pure products.
But this European island, half in Northern America, is a meeting place between the old world and the new world in more than one sense. Iceland combines the Northern European emphasis on universal education and welfare with the North American entrepreneurial spirit. For a young nation, living on an island, it is a part of life to go abroad to work or study. This is reflected in the language. The Icelandic word for stupid is "Heimskur" and literally it means someone who has never left home. And indeed Icelanders go to live and work or study on both sides of the Atlantic and bring together influences in science and arts as can be experienced by the pure energy of the cosmopolitan culture scene and the advanced technology and science, applied in the traditional industries of Iceland.
The forces of nature, shaping and reshaping the rugged landscape, the rich culture and the advanced and modern society, next door to unspoilt nature, is the driver behind Iceland's fast growing tourism industry, now a solid third main pillar of Iceland's economy, alongside energy intensive industries and fishing.
Iceland's energy use per capita is also among the highest in the world as over 80% of all electricity generated is sold to energy intensive industries. Today Iceland has hydroelectric power stations with a total installed capacity of nearly 1986 MW and geothermal power stations with a total installed capacity of 665 MW. Utilisation of geothermal resources for space heating started for real in the 1930s but the effort was greatly accelerated by the global oil crisis of the early 1970s.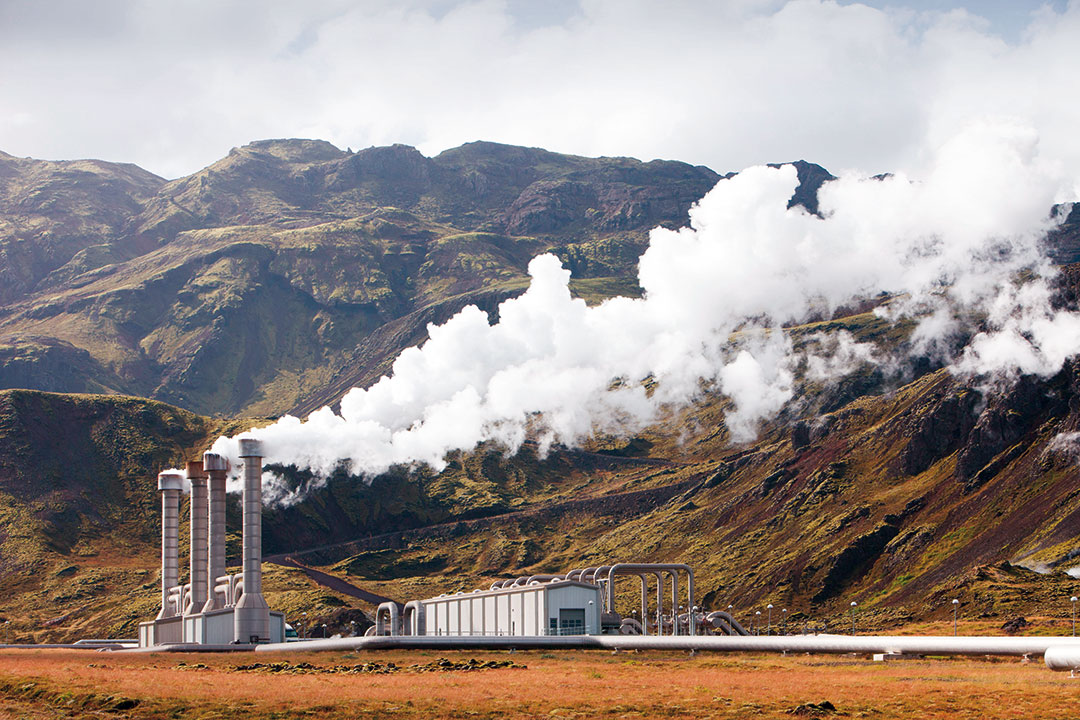 Today almost 90% of Iceland's houses and buildings are heated by natural hot water and the geothermal water is also used for melting snow, outdoor swimming pools, greenhouses and fish farming to give some examples. Renewables for heating in Iceland is already saving 7% of GDP or equivalent 3000 US $ per capita every year.
The attraction for data centers
Cost competitive green energy, long term contracts and highly reliable and redundant connections for both power and communications are attractive for data centers. But Iceland's ideal climate for year round ambient cooling is added bonus, reducing the energy need as data centers in Iceland can use all the energy consumed to generate value, instead of spending it on cooling. Minimising the carbon footprint of data while reducing cost is a challenge that Nordic Iceland rises to.
Multiple use of geothermal power and chemical streams.
A Geothermal Power plant provides multiple energy and chemical streams. Abundance of geothermal fluid, fresh cold water and availability of pure CO2 make geothermal areas attractive for a number of businesses including controlled and pesticide free greenhouse production, algae production and fish farming. Most of the geothermal power plants have scalable industrial sites adjacent, often zoned. All necessary infrastructure, such as state of the art electric transmission, is nearby. In addition to the incentives for new direct investment in Iceland, companies that connect directly to geothermal power plants and use more than one energy/chemical stream, get financial benefits in the form of greatly reduced transmission fees.
Icelandic experience and expertise in varied economically and environmentally sustainable utilisation of geothermal resources has become valuable export. The Geothermal Training Programme of the United Nations University is located in Iceland and graduates a number of international experts annually. .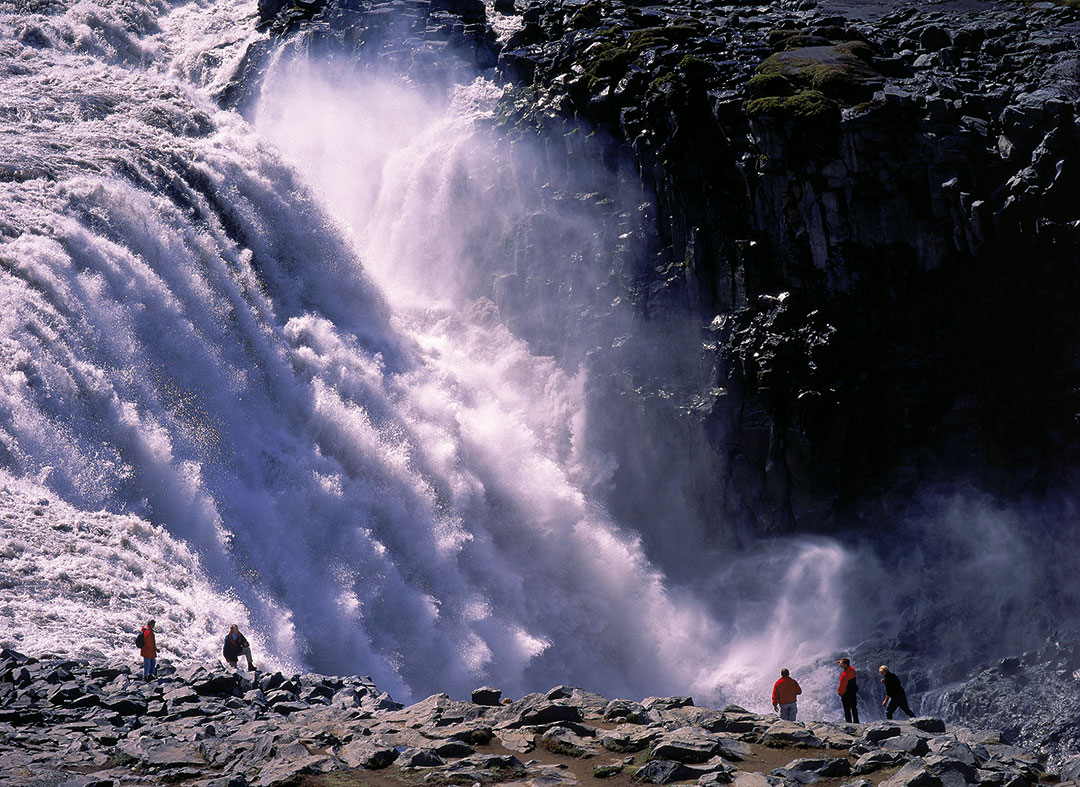 Why invest in Iceland
Iceland is world-renowned for its economic advancement, social stability, and technological innovation and is continually ranked as one of the preeminent societies on earth. Iceland has high quality of life, it is a modern, growing economy, politically stable and internationally competitive. The nation is young, educated, multilingual and enjoys high living standards with a thriving cultural scene. The labour market is highly flexible with people willing to adopt new technologies. Iceland´s nature is spectacular and the source of both inspiration and green competitively priced energy.
10 Reasons to Invest in Iceland
Compact society – Efficient business environment
One of the lowest corporate income tax in Europe
Tariff-free access for most products to the single market of the European Union
A strategic location midway between Europe and North America
Educated labour force and open for innovation.
Flexible labour market
Competitively priced green energy
20% reimbursement of film and TV production costs incurred in Iceland
European and Scandinavian regulatory framework and quality standards
High rankings in business flexibility and entrepreneurship
Energy and Infrastructure
The Icelandic infrastructure for telecommunications networks and services is highly advanced, and unique for such a small nation. All population centres in the Iceland have access to high-speed fibre-optic cable services and an unusually high percentage of Icelanders use the internet regularly. Over 90% of Iceland's population has access to the Internet, either at home or work, if not both.
Iceland is linked with Europe and North America via a number of fibre-optic submarine systems, one of which is the fastest trans-Atlantic service. The fibre-optic submarine systems are Farice, Danice, Greenland Connect and Cantat-3. Telecommunications are deregulated and telephone charges in Iceland, both at residential and business rates, are the lowest within the OECD. Extensive cellular mobile phone systems are also operated.
Iceland has rich resources of hydroelectric and geothermal energy which are responsibly and renewably harnessed to provide electrical power, space heating, hot water and steam for industrial, commercial and domestic use. Natural conditions in Iceland favour the use of hydroelectric installations for the generation of electricity. The potential power available from this source is estimated to be more than 30,000 GWh/yr. In 2010, the installed capacity in 28 power plants was 1,500 MW. The largest single hydropower plant has a capacity of 690MW.
Geothermal energy is used for domestic and industrial purposes. Over 90% of the population enjoy central heating using geothermal energy at a price that is less than half the cost of oil or electric heating. Geothermal steam is used directly for a number of industrial processing applications. It is also being used for electricity generation on a small but growing scale. Geothermal electric power units produce 422 MW, and a further expansion of 60MW will lift this total to 482 MW.
A modern, efficient national grid provides electricity to domestic and industrial users. Aluminium smelters and other large industrial installations may have dedicated supplies.
Road system
A 1,400 km Ring Road with well-maintained roads connects all major population centres and industrial sites around Iceland. Extensive land transport services link towns and harbours. These are complimented by year-round public coach services.
Air connections
Keflavík Airport near Reykjavik is Iceland's principal international airport, with daily flights going all over the world.
Icelandair offers passenger and cargo services to and from more than twenty gateways year-round on either side of the Atlantic.
WOW air offers as well year-round flights to Europe, and several other international carriers operate for at least part of the year.
Flight duration is 2.5-5 hours to Europe and 5-6 hours to the United States (East Coast) and Canada.
Freight ports
Icelandic freight ports are extremely busy with both imports and exports, being taken to and from all over Europe and USA.
Shipping takes 3–4 days to Europe and 7–8 days to North America. Harbours are ice-free all year round.
Contact www.iceland.is/trade-invest