A View from the International Economic Development Council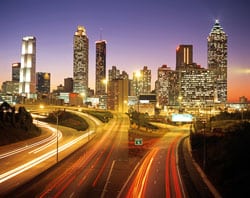 Foreign direct investment is a huge subject when viewed in the aggregate. Even when considering just portions of it – U.S. FDI, for example – it remains the large and lofty topic of international trade analysts, global statisticians, trade agreement negotiators and others involved in trillions of dollars and the economies of entire countries. That's why governments deal with cross-border investment issues of this magnitude.
When individual corporations begin seeking investment opportunities beyond their own headquarters nations, fdi becomes entirely company specific. Transportation infrastructure, workforce skills, taxes and so many other variables form the critical needs and considerations that will affect where a foreign corporation will establish a new business. Because fdi is such an important contributor to U.S. GDP and employment, our economic development industry is extraordinarily well-equipped to respond the interests of foreign direct investors. Throughout the United States thousands of economic development organizations (EDOs) and professional economic developers have a unique understanding of and are able to serve the special requirements of foreign investors who want to create or expand their businesses.
Foreign direct investment occupies a conspicuous and growing place in IEDC's large number of programmatic offerings
Because the International Economic Development Council (IEDC) is the nexus of the economic development profession, it is the most trusted forum and information source on fdi for many thousands of economic development professionals. With more than 4,300 individual members worldwide, the organization is the largest organization of its kind.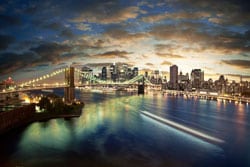 Foreign direct investment occupies a conspicuous and growing place in IEDC's large number of programmatic offerings. Our focus on fdi serves not only our own members, but also nonmembers and many international organizations. Through a variety of venues IEDC helps advance fdi discourse and education. Our attention to fdi and international economic development matters are extensive, as these items attest:
• IEDC's 2013 Chair, Paul Krutko (President & CEO of Ann Arbor SPARK) made the attraction of fdi to the United States the central theme of his term of office. Under his leadership, IEDC partnered with SelectUSA, the International Trade Administration, the Economic Development Administration and the Department of Commerce to help 2,200 member EDOs become better attuned to the importance of fdi.
• Thousands of attendees at IEDC's four yearly conferences find these events to be essential to understanding the very latest in foreign direct investment. In addition to having significant fdi-related program material, our October 2013 Annual Conference was also the site of in-depth professional exchange among 1,400+ economic development professionals, more than 10% of whom were not U.S. citizens.
• IEDC's Certified Economic Development (CEcD) professional program is the largest accreditation system of its kind. Because the program has high international repute, it is generating demand in countries outside the United States. Recently, IEDC entered an exchange certification relationship with two Canadian provincial EDOs. In 2012, IEDC collaborated with the University of Johannesburg's Centre for Local Economic Development (CENLED) to develop a curriculum for prospective certified economic developers.
IEDC is an extensive source of information on all economic development subjects in addition to foreign direct investment. We encourage readers of this brief fdi overview to contact us regarding other subjects as well as our services such as membership, conferences, certification, professional development and other economic development matters.
 Contact 001-202-223-7800.