Maumelle, Arkansas Central Location-Global Reach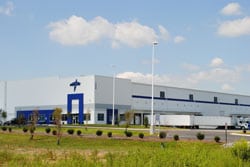 Maumelle, Arkansas is located in Central Arkansas and is part of the Little Rock MSA with all the advantages of the region plus the added bonus of being a smaller community with that "hometown" feeling. Maumelle is only minutes away from the state's capital city, the Bill and Hillary Clinton National Airport, and the Little Rock Port Authority/Foreign Trade Zone (FTZ #14). Midway between Mexico City and Montreal, Maumelle is centrally connected to both national and international markets by Interstates 30, 40, and 430.
Other benefits of doing business in Maumelle are the excellent fire rating (ISO 3), the low crime rate, the regional workforce, and the excellent regional partnerships and support that Maumelle has with other economic development entities, such as the Metro Little Rock Alliance (MLRA), the Little Rock Regional Chamber of Commerce, and the Arkansas Economic Development Commission (AEDC). In Arkansas, businesses are not merely selecting one community when choosing a site; businesses are choosing a region and receive the support of the regional groups, including the global business team at AEDC, who is prepared to assist international companies make sound decisions about investing in Arkansas.
Education plays an enormous role in the quality of workers available in Central Arkansas. There are eight institutions of higher learning within 48 km's of Maumelle. One of those is Pulaski Technical College (PTC). The Business and Industry Center at PTC works closely with businesses to provide customized training that fits the specific needs of the client. The training can be tailored for a particular skill level or for company equipment at a time and location convenient to the client.
Another factor that contributes to Maumelle's growth and success is the exceptional quality of life. Maumelle is well known for its beautiful neighbourhoods and nearly 48 km's of walking trails and biking paths. City planners and developers emphasize healthy living by offering numerous parks, sports fields, two 18 hole golf courses, two fishing lakes, and indoor health facilities at the community center. In addition, Maumelle has over 160 ha of wetlands with a wetland trail and viewing station. City officials are working closely with environmentalists to preserve this valuable asset.
The Maumelle Industrial Park is light manufacturing and distribution only. Resources, such as water, power, natural gas, rail, and telecommunication services are plentiful and provide competitive rates to businesses and exceptional industries like Kimberly Clark Corporation, which began making Huggies Baby Wipes in Maumelle in 1990 in a 4,500 m² facility. Today Kimberly Clark operates a 33,500 m² mill, producing all the Huggies Baby Wipes for North America from the Maumelle facility. Molex, Inc. is another well-known company operating successfully in Maumelle since 1984. A well trained and dedicated workforce in Arkansas helps Molex stay competitive in the fast pace, ever changing technology world. With locations worldwide, Molex is innovative in meeting the needs and demands of its global clients.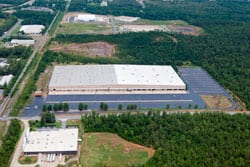 Maumelle continues to attract new businesses, as Medline Industries, Inc. opened a new 9,500 m² distribution center in the Maumelle Industrial Park in June 2013 with Fresenius Medical Care North America as a neighbor. In addition, Leisure Arts Inc. recently relocated its distribution center to Maumelle in 2013, occupying 19,000 m² of the Little Rock Logistics Center (formerly Scholastic), which was purchased earlier in the year by Mohr Capital LLC. This leaves approximately 28,000 m² of exceptional warehouse space in the Little Rock Logistics Center for another industry. Other existing warehouse space is available, as well as green sites for "build to suit" facilities.
 See what Maumelle and Arkansas can do for you!
 For more information, please send your request to ced@maumelle.org.