The New AMBA Community – The Ultimate MBA Power Club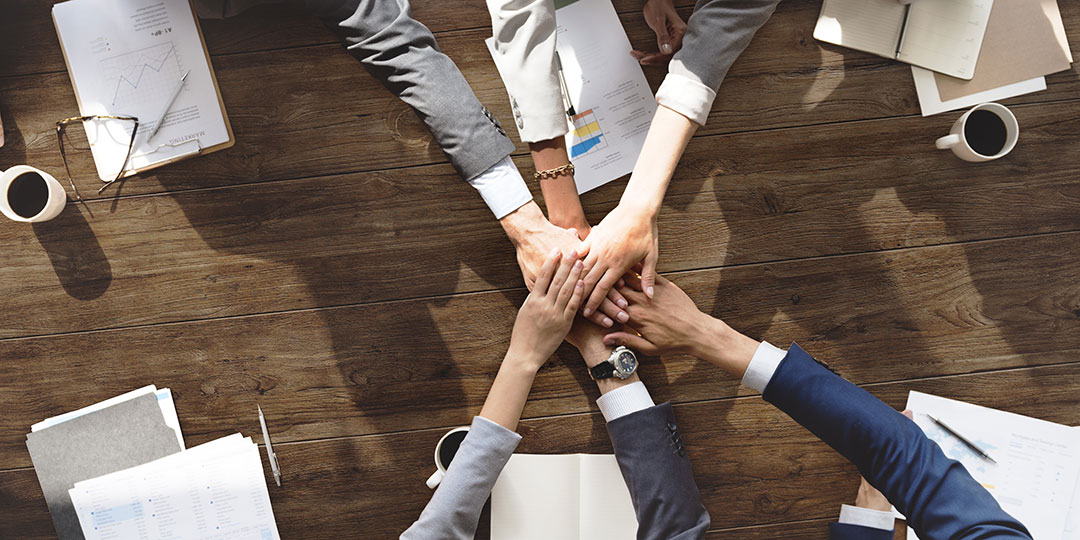 Every generation, one million MBAs graduate from AMBA's 220+ Accredited Schools around the world. AMBA's ambition is to build the association into a dominant, membership-attracting organisation to stand out from any other as the single best membership organisation in the industry.
Culture has a significant impact on how effective AMBA is with this ambition, as the environment and experiences AMBA creates for its members are influenced by our personality as an organisation. They are especially influenced by the organisation's executives and other managerial staff because of the role in decision making and strategic direction. Culture matters because younger generations are driven by personal happiness. They refuse to engage in a culture that isn't open to them. This is why we must continually evolve and adapt to suit the needs of our audience.
AMBA is known as the trusted, positive, go-to resource, which has set itself apart as the expert in its field, providing ample resources within its areas of expertise. The areas we will focus on for producing quality MBA experiences for our members are: Networking, Career Development, Events and Learning, Support and Tangible Benefits and Corporate Social Responsibility.
AMBA's unique value comes from the global relationship it creates between individuals, schools and employers. These relationships must be built and maintained using the same technologies that global companies use to conduct business worldwide. The need for improved value online is also evident in a now mature online MBA market, which continues to gain traction in a number of school areas as we see students switching from full-time to blended learning programmes due to accessibility.
The New AMBA Community
To truly make the most out of our unique position of having a network of thousands of the best quality MBAs around the world, we needed to move further into the digital world to create something new and spectacular that we could use to pull and promote content from all of our fantastic sources; while being a place for our network to communicate with each other and be a platform to profile themselves to a wider audience.
And so, the AMBA MBA World Community was born within the AMBA network. The community was launched in October 2014, hand in hand with AMBA's new fresh brand image which incorporates the prestige and quality of an AMBA accreditation – Like a diamond, an MBA is forever.
The Community is split in private groups for each of the audiences within our network; the main group is the MBA Community – which is the private group for the students and graduates of our AMBA accredited schools, we also have the business school networks separated into private groups for Deans, MBA Directors, Heads of Marketing, Heads of Accreditation, Heads of Alumni Relations and our Employers Network. The public areas open to all include the Prospective Students community, the AMBA Accredited Schools group which profiles all of our accredited schools, and our public blog where numerous thought leadership, industry related, and informative articles are published on a weekly basis.
Benefits
The new membership scheme provides an abundance of fantastic benefits, including:
 Access to our Employers network – who are dedicated to MBA recruitment;
Access to our Global MBA-level jobs database;
Access to our many exclusive career resources including aptitude tests, tutorials, training podcasts, assessments
CV builder and more;
Access to our social networking community platform connecting students, graduates and business school staff from our 220+ AMBA accredited schools;
Interactive face-to-face CPD certified learning sessions;
Free online webinars, discussion forums and live Q&As;
Latest industry news and thought leadership articles;
The opportunity for our members to promote themselves and their achievements through our network;
The opportunity for members to sign up to our Global AMBAssador programme: offering unique and progressive career for the ambitious individual.
The last benefit deserves a bit more clarification and attention as a fantastic opportunity for those willing to take their MBA to the next level. The new Global AMBAssador programme is a unique concept which introduces a 3 Tier advancement scheme based on contributions within the AMBA Global network and community. Each tier; single diamond, double diamond and triple diamond, adds new and improved benefits for those who reach it. We give AMBAssadors the platform to promote themselves above the rest, being spokespeople on our community, blog and at events.
Global AMBAssadors are the champions of AMBA and their Schools, who reinforce the excellence of our global network and inspire the next generation of MBA graduates. They represent their school as thought leaders, entrepreneurs and innovators and are forerunners within our global leadership network. They work with AMBA to maintain the reputation we hold and to embody the enrichment of the MBA.
Membership
Membership options depend on the audience type and are outlined below:
Students of AMBA accredited MBA programmes are eligible for free membership for 2 years. This allows them to build up their online profile, presence and a list of connections while they are studying – it is also a platform for them to highlight their achievements, promote their skills, learn new skills and ask questions to other students or graduates. By the time they have completed their MBA they could have a robust online profile of their achievements, an influential presence on the community, a large list of useful MBA connections and contact with various employers from our employers network.
Recent graduates of AMBA accredited MBA programmes are eligible for free membership for 1 year. This will promote their qualifications and achievements as well as give them the chance to connect with our employer's network and make use of any of the other benefits they wish to, such as events, career resources or participation in our Global AMBAssador programme.
Business School Staff of AMBA accredited schools can also register on the community. One member of staff from each group listed above can register an account and they will then have access to their specific group. For example, Deans will have access to the Deans group which they will share with the other Deans of our 220+ accredited schools to network and exchange best practice.
Employers have their own corporate membership opportunities, which will grant them many benefits including access to our extensive MBA graduate network, opportunities to profile themselves in front of our MBA community and highlight jobs on our network.
The ambition
The Association of MBA stands for quality, intellect and gravitas. Our new slogan states 'Be in brilliant company' and this is what bringing together the world's AMBA-accredited MBAs into one large network will achieve. Pulling resources from our global network, we will provide our members with thought leadership and cutting edge content from our own insights to the top minds in the industry. Our new community will provide a platform from which to organise meet ups, network and have visibility of all the happenings within our global network.
As we promote our new brand image as a quality symbol, we also create the context for our members to have the very best MBA experience possible and to be in brilliant company.
How to get involved
If you are already part of our global network, either as business school staff of one of our schools, or as a student or graduate of an AMBA accredited MBA programme then all you need to do is register on the community to start experiencing all the benefits we offer. If you are not already part of our network you can still register on our community as either a prospective student to view and contribute in our public areas – or if you are an employer and want to get involved you can


Read more on our employers hub.