An Interview with Mubarak Al Shamsi, Director of the Abu Dhabi Convention Bureau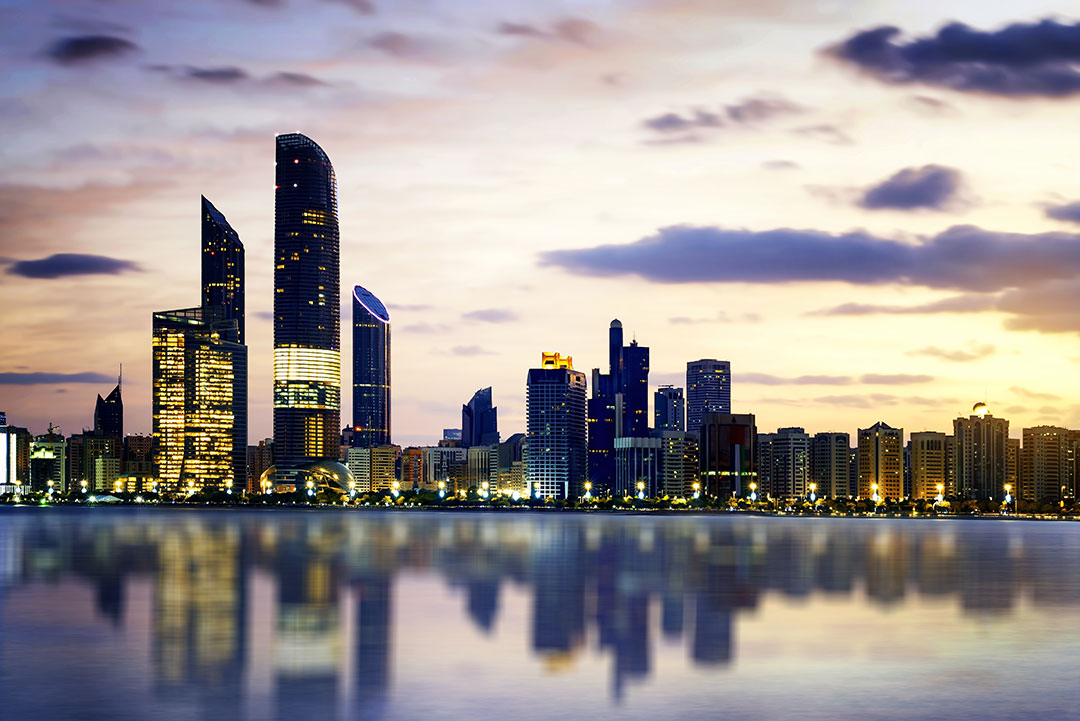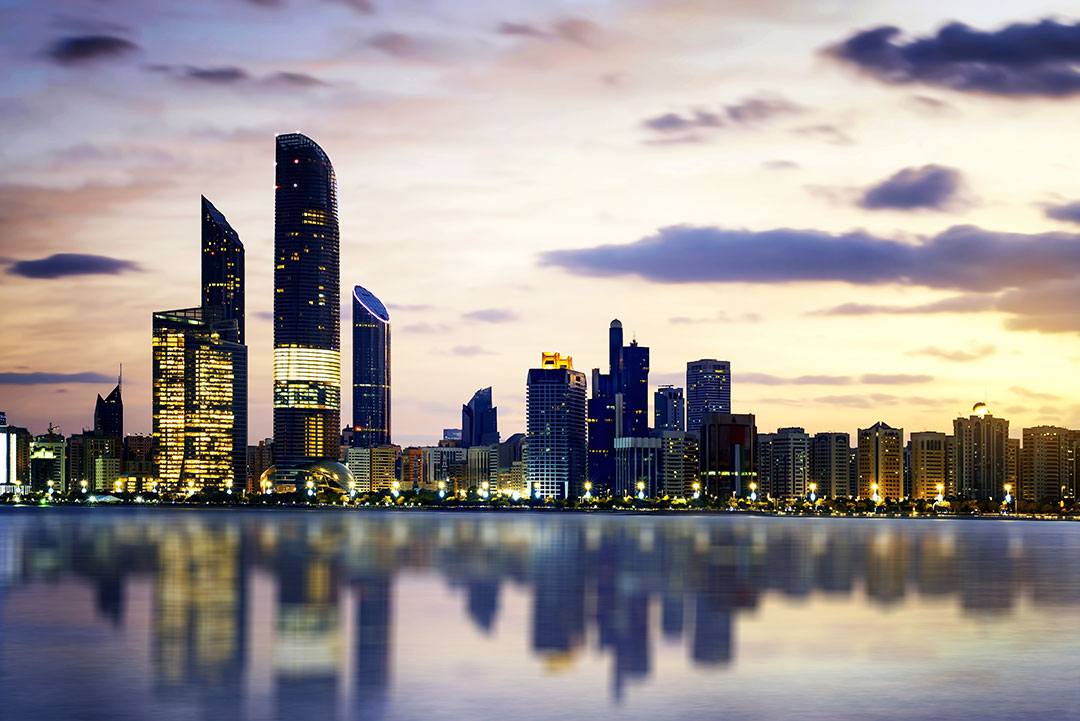 The Abu Dhabi Convention Bureau aims to drive and support the development and promotion of business events tourism throughout the emirate efficiently, effectively, transparently, and in partnership with all its stakeholders. Its main mission is to champion the emirate as a dynamic global business events leader. The bureau can assist with planners needs and acts as a one-stop shop offering free advice, help with planning and local knowledge.
Abu Dhabi has a reputation as the destination of choice for those seeking luxury and glamour, but what makes it a good place for a meeting of business delegates?
Well, there are a number of factors. Abu Dhabi city is the capital of the United Arab Emirates and an international oil & gas hub, so it understands business and business people and is well versed in catering to their needs. We have superb hotels and venues, as you would expect, and all are equipped to the highest possible standards. Perhaps what gives us an edge, though, is our geographic diversity. Abu Dhabi city is an island, so you're never far away from the sea. You can meet during the day, take sunset cruises at night, get up early for guided tours of our mangrove national parks, swim, dive, paddle board – you name it, we have it in terms of water sports because Abu Dhabi is at one with the sea.
If you're talking about the wider emirate, we have venues – historic and modern – in historic oasis towns, in the desert among the highest dunes in the world, and on a nature-based island. An imaginative meetings product has grown out of this rich diversity. You can meet in forts, in an Arabian Village, amidst a dune-filled landscape or on an island you'll share with 10,000 free-roaming animals. I think it is this rich diversity which sets us apart.
And some of this product makes for a truly focussed meeting – Arabian Nights Village for instance has no TVs, just an emergency internet line and little mobile connectivity – if you can't focus there, you can't anywhere.Our team building product has also taken on a new lease of life with sailing expeditions where your teams become the crew, sand skiing competitions or even water ball tournaments in the mangroves.
Dubai has won the right to host World Expo 2020. How does Abu Dhabi go about competing with its neighbours, and are there any major events in the pipeline?
Rather than compete, we complement. We have a very reasonable average room rate of US $155 and represent fantastic value for money when you consider our costs against the very high standard of facilities and service offered. We have won a number of major conventions over recent years – our most recent win being the 3rd and 5th Middle East and Africa Osteoporosis Meetings of the International Osteoporosis Foundation (IOF). The meetings are the result of a two-year deal between IOF, ourselves as the Abu Dhabi Convention Bureau and Abu Dhabi National Exhibitions Centre (ADNEC).
The events will be held in December 2015 and December 2019 and will bring around 1,500 scientists, physicians, patient, medical societies and corporate partners from across the UAE, the wider Middle East and Africa to Abu Dhabi city. The meetings are aimed at advancing understanding of osteoporosis and promoting worldwide awareness, prevention, diagnosis and treatment of the disease. IOF said they chose Abu Dhabi for these meetings – which are the largest and most influential bone events in the region – because of its ability to galvanise all destination stakeholders in delivering the support necessary for the success of the conferences and for its over-riding commitment to excellence in healthcare.
These conference wins add to a growing number of major congresses which have committed to Abu Dhabi over the coming years, many from within the healthcare or related sectors.We currently have a strong case for conventions in terms of excellent facilities and support and highly competitive room rates.We are aggressively bidding for large-scale meetings business because of the returns they deliver in terms of economic impact and socio-economic progression. The healthcare field is one in which we believe we have a strong case to pursue because of the government's commitment to delivering services of the highest possible standards in both research and treatment.
Meetings and conventions are often about more than just business. What incentives does Abu Dhabi offer in order to create a truly memorable experience?
We have an Advantage Abu Dhabi incentive that offers a range of support mechanism, and should the business be a major convention we pull together a 'host city committee' that works with all stakeholders to ensure the event is delivered as smoothly as possible and that the delegates and attendees are offered incentives across our whole offering.
Abu Dhabi has significantly expanded its business travel market in recent years, what role has the Abu Dhabi Convention Bureau played in achieving this?
Well, we cannot take all the credit because there has been a considerable amount of pro-activity from both the public and private sector. I think in many ways the Bureau has been an influencer and conduit for business wins. We have brought together many associations and public sector organisations to work with us on major pitches. We offer incentives and we have an active Industry Development Committee dedicated to the sector that is chaired by us but has a range of associated stakeholders on board to help discuss and highlight issues that we then try to systematically address.
In recent decades, Abu Dhabi has been transformed from a quiet backwater of fishers and pearl divers into one of the most modern cities in the world. How do you see the city developing over the next few decades?
The government of Abu Dhabi has the Plan Abu Dhabi 2030: Urban Structure Framework Plan, a comprehensive plan for the development of the city of Abu Dhabi that will guide planning decisions for the next quarter of a century. The government also announced the establishment of a new urban planning council to oversee the implementation of the plan and the further development of urban planning policy.
Plan Abu Dhabi 2030: Urban Structure Framework Plan was created to deliver upon the vision of His Highness Sheikh Khalifa bin Zayed Al Nahyan, President of the UAE and Ruler of Abu Dhabi, for the continued fulfillment of the grand design envisaged by the late Sheikh Zayed bin Sultan Al Nahyan and the ongoing evolution of Abu Dhabi as a global capital city.
Through ten individual policy statements, the plan specifies land uses, building heights and transportation plans for the entire metropolitan area of Abu Dhabi. Under the plan, the city is projected to grow to over three million people by 2030. The plan is available to all online and I would recommend anyone interested in our capital to view it. I think they'll be impressed and discover a city with a very well thought out future indeed!