Spoil Your Senses on the Istrian Peninsula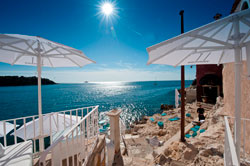 A large heart-shaped peninsula jutting down into the northern Adriatic, Istria offers some of the best of Croatian tourism. The region's proximity to Western Europe means that it is very accessible. Part of Italy during the early part of the 20th century, it is beautiful along both its coast and inland with its pretty hilltop towns. This hilly interior produces high-quality wine, olive oil, ham and that star of gastronomy, the truffle, all of which have contributed to Istria's increasing reputation as a gourmet destination. Here, Daniela Fanjkutić describes some of the region charms.
For a successful beginning to 2015, why not revitalize your strength and well-being on Croatia's Istrian peninsula. Visitors to Istrian hotels will find peace and can forget everyday stresses in the wellness centres and spa and fitness facilities that can be found in the region's five-star and four-star hotels. These hotels offer various types of massages, Finnish and Turkish saunas, and jacuzzis, all of which have a greatly beneficial effect on both the body and soul. Top-class facial and body treatments, massages, and modern fitness centres and indoor pools will please all the senses.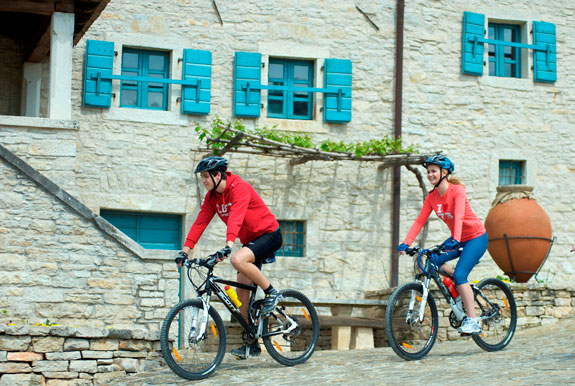 Along with the benefits of Istrian spas, or discovering the charms of small inland destinations. Picturesque villages and medieval castles will be revealed in all their beauty. The villages and their tranquillity will banish the stresses and hurry of everyday life. Wherever you go, you will realise that the Istrian peninsula's rich history and culture represent the perfect environment for an unforgettable experience. Among other notable attractions, there are important monuments built in the 1st century AD as well as UNESCO Heritage sites.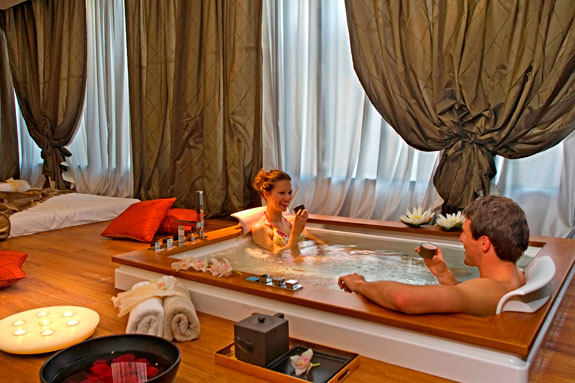 Istria is the ideal location for fans of traditional cuisine. Discover the exquisite gastronomic offerings by tasting such specialties as truffles and top-quality wines in restaurants and authentic Istrian taverns. Don't miss out on such local fare as prsut ham, posutice or fuzzi (homemade pasta) with salted sardines, chicken stew and cooked sour cabbage. For dessert, try the Istrian homemade pastries fritule and krostule. The region has dozens of leading restaurants that prepare truffle-based dishes, offering all of the white and black truffle varieities as well as seasonal truffle-based menus. When travelling in any region, cuisine is a perfect way to capture the essence of the place. With diversity at the heart of Istria, you'll delight in new culinary experiences and reconnect with traditional flavours. We invite you to discover our rich gastronomic heritage, wine cellars, olive-oil trails, food and wine events and cultural celebrations.
Take a break and enjoy your stay in Istria!
More details