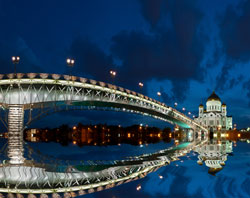 According to Russian tradition, at the end of the year we recollect and summarize all passed events. We analyze victories and losses in order to improve our activities in the future, as each experience is important to us. Traditionally we wish everybody's next year to be more successful than the previous one.
In 2012 the Galaktika Company had several very highlights, such as the Windsor group in St Petersburg, Kiev 2012 World Football Championship in Kiev and FFI pre-launch project in Moscow.
Now it's time to concentrate on our projects for 2013 and 2014, and we are very optimistic about the future.
We are happy to share the latest information about St Petersburg and its infrastructure, as well as the possibilities for meeting the high expectations and demands of the city's visitors.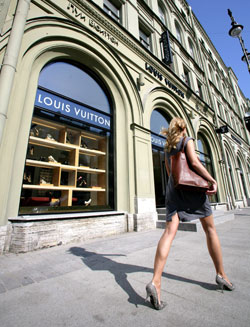 St. Petersburg is described on the UNESCO World Heritage list as an area with 36 historical architectural complexes, and around 4000 outstanding individual examples of architecture, history and culture. Indeed, the city has 221 museums, 2000 libraries, more than 80 theaters, 100 concert organizations, 45 galleries and exhibition halls, 62 cinemas, and about 80 other cultural establishments. Every year the city hosts around 100 festivals and various competitions of art and culture, including more than 50 international events.
St. Petersburg's hotels range from grand historic properties to budget mini-hotels, located throughout the city. There are more than 500 hotels, many of which are located in the historical part of the city; world famous hotel chains, such as Best Western, Marriott, Orient Express, Kempinski, Radisson SAS, Accor, Rocco Forte Hotels, Carinthia and Rezidor SAS are all represented in St Petersburg.
St. Petersburg is the largest business and research center in the Northwest Region of Russia. Every year the city hosts scores of congresses, seminars, and international world-class exhibitions, attended by specialists from Russia and visitors from all over the world attend. St. Petersburg is now an active member in the European Association of Congress Cities (altogether there are 40 such centers throughout the world) and in terms of congress tourism, St. Petersburg occupies one of the leading places in Russia with a highly developed infrastructure, vital for hosting events of various levels and sizes.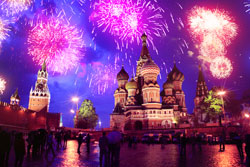 Traditionally, Moscow was considered to be the city for business meetings, the city with well-developed infrastructure for professional meetings and conferences, while St Petersburg had the fame as the historical and cultural center. However, due to the pace of city development, St Petersburg is becoming more and more interesting for business and International meetings.
It's only now that the cities true potential is being realised. St Petersburg is in the top 10 European MICE destinations, with a great number of hotels and concert halls, as well as world famous museums and palaces, which offer great options for venues. Nowadays companies are not always happy to have meetings in just the more traditional venues. In the past year Galaktika Company has successfully arranged meetings in the Planetarium of Moscow and at the Big concert hall of Russian Academy of Sciences.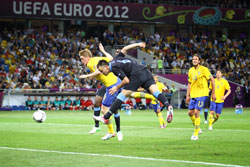 St. Petersburg is the city where the authorities are paying great attention to the development of the cities infrastructure, in order to make it an even more attractive destination for MICE events.
Today most of the newly open hotels have very good conference facilities.
To add to the modernization of MICE facilities in St Petersburg the good news is that there is a new conference and exhibition complex currently under construction, not far from the Pulkovo Airport.
The first stage of the complex is to be launched in 2014. The building will have 3 Exhibition Pavilions offering 40 000 sq. m of exhibition space, a Congress center with a conference hall accommodating 3 500 people, as well as 30 conference rooms all offering different capacities and services. The complex should be completed in 2018 and apart from the 6 exhibition halls it will also include a Hilton Hotel with 447 rooms.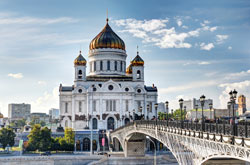 So in the near future St Petersburg will be able to welcome even more visitors interested in a range of professional and cultural sectors, as well as catering to those wishing to combine business and leisure, with conferences and sporting events, whilst enjoying Russian and International cuisine in the numerous restaurants across the city.
Galaktika Company would like you to know that in Russia there is also a great opportunity to celebrate New Year twice! Here we have the New Year celebrations not only on 31st December, but also on 13th January – known as "The OLD New Year". This tradition appeared after Russia made the switch from the Julian calendar (still recognized by the Orthodox Church) to the Gregorian calendar followed by the West. That is when Father Frost & the Snow Maiden arrive to participate in the New Year celebrations and the parties that last until dawn.
The first snow arrives in St Petersburg in November and the Neva River starts to freeze leaving great ripples made of ice across its surface. The City takes on a new romantic look as snow shrouds its famous landmarks and buries its parks under an icy mantle. This is the time for Troika rides in the countryside and steaming bowls of Borscht.
Ballet and Opera are a major part of the City's winter attractions. The works of Russia's most talented composers such as Tchaikovsky, Stravinsky and Rimsky-Korsakov are performed here in their cultural homeland.
Winter season in St Petersburg is also the time for numerous Art Festivals, which focus on musical and performing arts as well as Russian winter traditions.
The traditional Arts Square Winter Festival – takes place at different venues around St. Petersburg's Arts Square. This month-long festival features a variety of classical music. Held in December and January, this festival is the heart of St. Petersburg classical music scene during the winter season.
Another traditional winter festival is Mariinsky Ballet Festival in February.
The Mariinsky Theater is a reliable host of dance performances throughout the year, but the February Ballet Festival features some of the most popular ballet productions from Russian and international stage.
Winter and the spring time is the most fantastic period for the MICE projects in Russia. That is the time when all rates come down and it is possible to have a very good project, at much lower rates. Galaktika Company recommends considering this wonderful opportunity to have unforgettable event at lower costs. We also recommend considering the possibility of combining 2 destinations: Moscow and St Petersburg. Now there is a fantastic possibility to see both capitals of Russia, since it takes only 4 hours to get from one city to another by the comfortable fast train, "Sapsan".
Galaktika Company invites you to come to Russia and in particular to St Petersburg to enjoy the beauty and charm of White days.