You Provide the Occasion – We Take Care of the Rest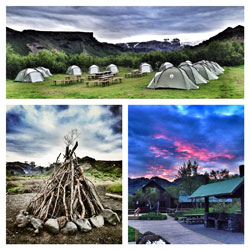 Sagaevents delivers a range of services to cater to your every whim. Whether it's advice you require or handling your event from A-Z it will be within our range. Our strength lies in the vast experience and knowledge we've acquired from producing events for over 10 years. We are one of the few companies in Iceland capable of producing large international events. This, in part, is because of our close co-operation with our sister companies; Sagafilm, Iceland's leader in film and TV production, and Luxor, our light and technical equipment rental service. Sagaevents has hosted a number of groups who have chosen Iceland as a destination for their incentive trips and corporate events and is proud to offer an all inclusive service. We employ an inhouse graphics team, strategic planners, producers, creative directors, stage designers, writers, guides and props masters and when needed we out-source from a talent pool we've worked with throughout the years. You will not find a venue we haven't used, a chef we haven't worked with or an artist who hasn't performed at one of our events. More importantly you will not find a problem we haven't solved or a client that isn't happy with our service – and our price.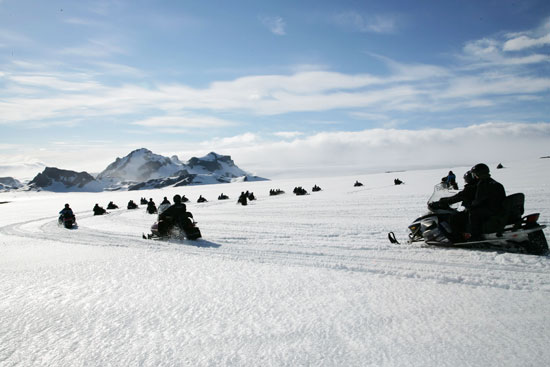 About Sagafilm
Sagaevents is a part of Sagafilm; the leading production company in the Icelandic film industry for almost four decades. Our award-winning team is versatile and dedicated; we can handle every phase of your production. Whatever your production needs may be, we have the answers and are here to assist you while on location in Iceland. Sagafilm can work with you in all areas of production in Iceland, even in getting that priceless aerial shot over Vatnajokull or volcanoes in full action – the Icelandic sky, full of northern lights is the only limit. Our tech partner and sister company, Luxor, is a comprehensive lighting, video and staging rental house with dedicated partners in audio. Equally at home in TV, film, commercials, and events. Luxor is a one-stop facility, able to offer full in-house production services for the largest and most complex of events. So, whatever the occasion, we come prepared, ready, willing and able.
Why Iceland?
Iceland is volcanic and geologically active, a paradise of endless possibilities. The interior boasts a vast plateau of sand and lava fields with mountains and glaciers. Do you want to drive a snowmobile in the summer? Play golf in the midnight sun? Go to natural hot springs in magical mist or go behind roaring waterfalls? Would you like to have a stunning Gala dinner with excellent food and service out in the middle of nowhere? Would you like to launch your new product in ice tunnels or a cave? On black beach with stunning surroundings? On a glacier? Perhaps in the field of lava or at the edge of a volcano? These are just some of the possibilities that you can experience in Iceland and many of these activities are only a short distance away from the capital city of Reykjavik. Iceland offers unspoiled, otherworldly landscape that can not be compared to any other place in the world. Sure, you might get lava in some places and stunning mountain views in others, however, Iceland offers many very diverse locations in a small area. Within a half an hours drive you can see lush green mountains, pitch black sands, lava and moss fields, beautiful waterfalls and glacier deserts. A feast for your eyes and senses, Iceland´s often surreal reality exists and is perfectly located.
Your event production for IQ was incredible. It was thorough, thoughtful and precise. You wove our brand essence of 'trusted, filmmakers connecting' into everything, the space, the receptions, the activities and the presentations. Our membership considered it a WOW experience. I have been to scores of these type events and this by far the best ever.
Vern Oakley, IQ President 2010-2014
I want to thank Sagaevents for their planning of our staff event for 1800 of our employees. People have different needs and expectations but the event was completely what we wanted it to be. Great performances, exemplary organization and delicious food. Again, thanks for a great party!
Svali Björgvinsson, Icelandair, SVP Human Resources & Strategy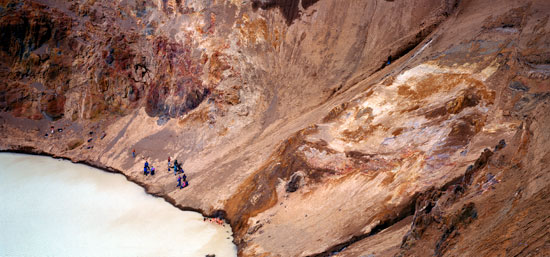 With a very short notice Sagaevents facilitated an adventurous nature trip in the amazing setting of Iceland for 150 consultants from across Northern Europe. The Saga event team was super flexible and open to new demanding requests and last minute changes. It was a pleasure working with them and we will be sure to book them again for our next trip. A satisfied costumer from an International Consulting Group <p>Contacts
Sagaevents
Laugavegi 176 I 105 Reykjavík I Iceland
Tel: 00 354 515 4600
E-mail: sagaevents@sagaevents.is