Biotech Investment: Returns, Risks and Research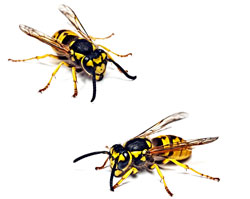 Great fortunes have been made by investors who have made the right biotech deal. Early shareholders of such companies as Amgen and Biogen have enjoyed huge profits as their investments have skyrocketed over the years. It's not too late to join the party though, as there are plenty of exciting and promising biotech start-ups out there. Biotech start-ups with products ready for market can experience massive growth overnight or sell for huge profits to a larger firm.
Many investors think of biotech companies as a 21st-century version of older pharmaceutical companies. Indeed, many biotech companies do operate within the healthcare sector. Some have made incredible advances against difficult-to-treat diseases. In the near future, shareholders will be rewarded as patients' lives are improved. Biotech, however, also includes such areas as the production of genetically engineered seeds for agriculture, biodegradable plastics, biofuels and other products.
Large and small investors are paying increasing attention to biotech. The Wellcome Trust, the world's second-largest biomedical charity, recently started an investment unit with £200 million of initial capital to back biotech start-ups. Wellcome's new Syncona unit will support new businesses in the medical-device, therapeutics, diagnostics and IT industries. Its long-term investments will amount to one million pounds to 20 million pounds each. Syncona CEO Martin Murphy says that the unit expects to play a part in building successful businesses based upon innovation within the life science and healthcare industry.
One of the most innovative companies of 2012 was Bug Agentes Biológicos, whose mass-produced wasps are killing off pest larvae before they can threaten Brazil's sugar cane
With what do you associate Google? Not biotech, right? Well, the Google Ventures venture-capital fund is planning to invest $1 billion in a wide-range of start-ups over the next few years rather than just looking for the next big media-related business. According to Bill Maris, Google Ventures managing partner, "There's a whole world of innovation out there outside of social media. It's a huge growth area, but we're investing a lot of money in life sciences." Maris says that Google Ventures, which has invested in some social media companies, seeks entrepreneurs that "have a healthy disregard for the impossible" and forward-thinking ideas, especially in biotech.
There are some great forward-thinking ideas out there. According to US-based business magazine Fast Company, one of the most innovative companies of 2012 was Bug Agentes Biológicos, whose mass-produced wasps are killing off pest larvae before they can threaten Brazil's sugar cane and soybean plants, two of the country's largest cash crops. By introducing the wasps' eggs into soy fields, the company is endeavouring to replace pesticides. Biocontrol is an interesting area of biotechnology that involves moving away from toxic chemicals, either by mass-producing a pest's natural enemy or by introducing an exotic species to attack the pest.
In February 2013, while opening the London Stock exchange, Mayor Boris Johnson promoted the city as a destination for investment in technology and life science. According to e-Therapeutics, which has announced a £40-million fundraising effort to support its drug discovery and development activities into 2017, "it is good to have the active support of London Mayor Boris Johnson backing UK biotech. Biotech is a growing sector which has the potential to deliver jobs and growth in the UK, as well as returns for investors."
Biotechnology stocks remain some of the strongest performers in the markets, as favourable legislation introduced in the US in 2012 has helped increase investor optimism within the industry. Total venture capital financing was up about 30% in the first quarter of 2012 compared with the same period a year previously, and a few acquisitions have occurred recently, including Amgen's takeover of Micromet, Biogen Idec's buyout of Stromedix, and Celgene's acquisition of Avila Therapeutics. Biotech mergers and acquisitions activity is currently at a four-year high as large pharmaceutical companies are facing potential sharp drops in revenue as patents expire.
Investing in biotech is considered by many to be high risk. The sector comprises companies that have an 85% to 95% failure rate on everything they attempt to invent. Even to achieve success takes about 10 to 12 years, and most biotech businesses do not have any measurable revenue for a long period of time. Although risky, biotech start-ups are an enticing asset class for many investors because investments can double or triple in a single trading day. The volatility works both ways, and as everything knows, the value of investments can fall as well as rise.
European Partnering and Investment Conference (EPIC) will be showcasing the best of UK and European biotech firms on June 6, 2013
According to the Association of Investment Companies, biotechnology and healthcare emerged as the best performing investment sector of 2012. Figures published by the trade body showed investment trusts in the sector were up an average of 26% over the 12 months to the end of November 2012. The sector is also home to the best performing individual trust of the last year – Biotech Growth. The trust, which is managed at healthcare-dedicated investment firm OrbiMed Capital, is up 52% over the last 12 months.
In a recent article, Forbes magazine recommended investing in established biotech company Gilead Sciences. Gilead is a research-based biopharmaceutical company that discovers, develops and commercializes innovative medicines in areas of unmet medical need. It has revolutionised antiviral treatments for HIV and continues to transform medicine for the lethal disease. Founded in 1987 in California, Gilead has a rapidly expanding product portfolio, a growing pipeline of investigational drugs and approximately 5,000 employees in offices across four continents. It was a big winner for investors in 2012, with shares surging by 75%.
Many start-ups rely on funding from private investors that have an interest in biotech and believe in the product. European Partnering and Investment Conference (EPIC) will be showcasing the best of UK and European biotech firms on June 6, 2013. Some 50 to 60 European and UK biotech companies will be presenting and are looking for partners, investment or services. The audience will comprise 250 – 300 delegates from the pharma, biotech, investor and service sectors. Industry keynotes will set the tone for the day and partnering will take place all day as well as informal networking.