Energising Biopharma in Europe – Innovative solutions to patients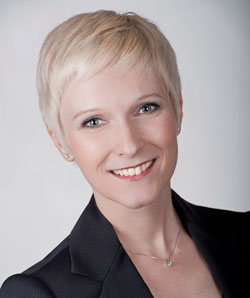 Europe has supported the birth of the healthcare biotechnology industry. It provides significant value to the medical innovation, public health and economy in Europe, and by now more than 325 million patients have benefited from biotech medicines. "The role of personalised medicine providing future solutions for improving the effectiveness of therapies, and avoiding unnecessary treatment and severe side effects. EBE is working with all stakeholders to request they continue to foster a more conducive environment to the development and delivery of these innovative solutions" stated Roberto Gradnik, President of EBE.
The healthcare biotech sector is also a driving force of major public health break through in Europe and in finding responses to rare diseases. Already in 2005, 85% medicines targeting rare diseases originated from Small and Medium Enterprises, and this has continued to grow radically changing the life of patients in Europe.
Collaborate towards more sustainable business model
It is known that it takes 13 years to bring a medicinal product to the market and return on huge investments is by far not guaranteed. Hence the sustainability of the biopharmaceutical sector depends on a continual flow of new startups to both feed Big Pharma's pipelines and to create the next generation of emerging mid size companies, and ever increasing collaboration amongst all stakeholders. As never before, the way in which the industry conducts research and development is changing. Today's large pharmaceutical companies are increasingly linked to a complex network of other enterprises – small biotech, contract research organizations, academic institutions and service vendors – all of whom must collaborate effectively in order for each one to thrive.
Both Biotech and Pharma have to learn to adapt their ecosystem to become more open for collaboration. Public private partnerships, like the one we know best- Innovative Medicines Initiative (IMI) – can offer tremendous solutions to both pharma and biotech to overcome bottlenecks at all stages of biomedical research and at the same time address key healthcare challenges, states Titta Rosvall-Puplett, Executive Director of EBE. This mechanism allows companies big and small, academia, patients and regulators to exchange ideas, knowledge and resources and jointly generate scientific data and solutions instead of keeping this information sitting in their separate organizations.
Energise Biopharma in Europe – EBE 2013, 24 June, Brussels – will bring together stakeholders with an interest in healthcare biotech including top industry leaders, to take stock of innovation in healthcare in the European Union! Check for registrations and preliminary programme soon available in www.ebe-biopharma.org
EBE, European Biopharmaceutical Enterprises, the trade association representing the Biopharmaceutical companies of all sizes. As a specialised group of EFPIA, European Federation of Pharmaceutical Industries and Associations, EBE is uniquely positioned to support the sustainability of the biopharmaceutical ecosystem, by fostering innovative and entrepreneurial conditions for the companies of all sizes in Europe in this sector. Many EBE member companies are Small and Medium Sized companies – engaged in the research, development, manufacturing and marketing of new medicinal products using biotechnology.
1: Orphan drug development across Europe: bottlenecks and opportunities, Harald E. Heemstra et al; Drug Discovery Today (2008)