Adding value to existing drugs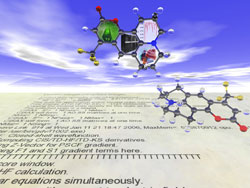 SOM Biotech, a company established at the Barcelona Science Park in Catalonia generates new and additional value for old drugs.
Drug repositioning (also known as drug repurposing, drug reprofiling, therapeutic switching or drug retasking) is the application of known drugs and compounds for new indications/diseases. Drug repositioning has been growing in importance in the last few years since an increasing number of pharmaceutical companies see their drug pipelines drying up and realize that many promising technologies have failed to deliver as expected. A remarkable advantage of drug repositioning over traditional drug development is that since the repositioned drug has already passed a significant number of toxicity and clinical tests, its safety is well-known and the risk of failure for reasons of adverse toxicology is reduced. Thus, repurposed drugs can bypass much of the early cost and time needed to bring a drug to market; representing a profitable way to achieve success for pharmaceutical companies. According to Thomson Reuters' forecasts, drug repositioned drugs are to generate up to $20 billion in annual sales in 2012.
The business of drug repositioning has transformed from the serendipitous approach of clinical observations to a data-driven and predictive approach that can identify more medical need opportunities and direct those opportunities to more responsive patient segments. During the last four years the number of specialist companies focused on drug repurposing has doubled.
SOM Biotech is established at the Barcelona Scientific Park (University of Barcelona), a micro-environment focused on international leadership in fostering of innovation.
SOM Biotech is a private company that started its activities at the end of 2009 and is mainly based on an in silico technology solution that identifies new biological activities of a given drug. Since its inception it has evaluated more than thirteen drugs, with a consistent development program. To date, SOM's advanced pipeline includes 3 main products to be licensed and pushed forward for clinical proof of concept and four international patents submitted. SOM is also working in repurposing drugs in Orphan Diseases (diseases that affect a small percentage of the population with a great medical need) within more than 6 indications to repurpose drugs in this field.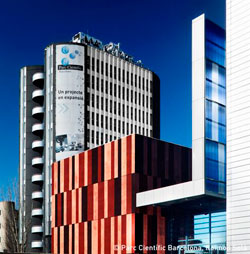 A typical SOM's repositioning program lasts between 9 to 16 months, being, probably, one of the most efficient ways to maximize the efforts to cure diseases through the development of available chemical entities. The business model is based on licensing and joint-venture agreements for the development of the reprofiled drugs.
By using a computerized platform and subcontracting all the lab research out of the office, SOM does not need a large infra-structure. All the projects done up to know have been carried on with a team of 4 FTE, supported by a panel of experts for ad-hoc projects and by an international Scientific Advisory Board.
SOM Biotech is established at the Barcelona Scientific Park (University of Barcelona), a micro-environment focused on international leadership in fostering of innovation. The Park belongs to the Catalan Bioregion, a cluster for biotechnology, biomedicine and medical technology made up of 481 biotechnology, pharmaceutical and medical technology companies, 80 research centers, 12 universities, 15 hospitals and 435 research groups. Catalan biotech companies have an estimated turnover of €15,600 million per year, which accounts for 29.4% of the Spanish sector.