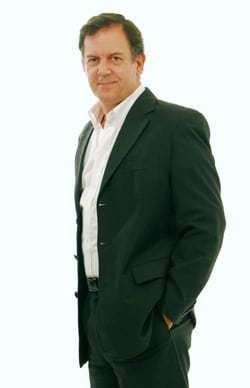 Estoril has some of the best solution for all your conference needs and we talk to Estoril Congress Center – Director Pedro Rocha dos Santos to find what makes this location so perfect.
What does Estoril have to offer MICE organisers and business travellers?
The Estoril is an unique destination that concentrates a high quality offer for business tourism with venues and hotels at walking distance surrounded by the best incentives, cultural, sports, nature and wellbeing, for both Corporate Events and Association Congresses. At a 20 Km distance from the International Airport of Lisbon and at a 10 minute drive to one of the most fascinating spots in Europe, Sintra considered World Heritage because of its Castles and Monasteries the Estoril Coast offers a variety of services from the International leading Green Congress Centre, first obtaining Green Certification in Europe, to the Glamorous Casino of Estoril which takes you back in history to the time where Kings and Queens and wealthy European families enjoyed during the II World War a period of retirement away from the tragic conflict.
Estoril is an inspiring region known by its palm tree gardens and fantastic medical waters, offering Spa and Thermal treatment in the new recently opened Thermal Facility.
Friendly people, speaking many languages with very high professional tourism services, Estoril has a Tourism University of international reputation, the Estoril Coast is also known by its reputation of well receiving its visitors and for a high level of recognition in the Meeting Industry.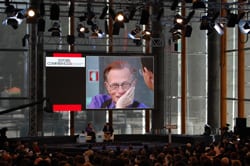 You are participating in IMEX 2012, what do you hope your visit to Frankfurt will achieve?
The Estoril Coast and the Estoril Congress Center participate every year in the IMEX Show in Frankfurt which we believe concentrates the most promising European Buyers specially if we consider the relevance of the Northern Europe in the global Tourism Business turnover of Portugal.
Our participation in the show is divided in two strategic presences. One Institutional ensured by the Estoril Coast Convention Bureau and the other one with a specific focus on one of the most relevant market trends which is sustainability. Since 2008 that the Estoril Congress Center has based its market strategy on a serious sustainability commitment, converting its business model into higher levels of responsibility and becoming and reference in that matter. From 2009 the ECC supports the IMEX corporate social responsibility program, sponsoring areas and CSR programs, sharing its experience and learning from others and defending a more sustainable vision for the MI business.
I believe the Estoril has become a case study and a reference because of the sustainable business model we have built and also because of the increase of commitment forcing ourselves every year to higher levels of performance.
The Estoril Congress Center won the Green Exhibitor Award in IMEX 2009 and we will be running this year to the 2012 Green Supplier Award.
Estoril Congress Centre has undoubtedly improved Portugal's standing in the competitive MICE market, but has the nation's recent economic woes had any kind of detrimental effect on attracting business travellers into the region?
Unfortunately the economic woes are felt all along the south of Europe from Greece to Spain and obviously Portugal is dealing with a very serious economic recession which is affecting our economic growth and overall market stability. However the Tourism sector is one of the most stable ones and one of the industries that is still growing, specially in Estoril considering 2011 figures. The Estoril Coast was the region that showed biggest growth last year in the entire country.
We believe that the tourism in Portugal is also benefiting from major social problems that occur in countries that traditionally compete with us, like in the North of Africa and Far East but also the conflicts that occur in Greece. Portugal shows high levels of tolerance to increasing economic difficulties and keeps being a peaceful and safe destination.
The Estoril has position itself for the last 10 years in the International MI market with a specific strategy, addressing both the Corporate and the Association Business with specific marketing tools and campaigns and public and private investments to create the necessary quality infrastructures, such as the Estoril Congress Centre and new 5 star and 4 star Hotels. This investment is reflected in last years statistics, confirming that Business Tourism has raised from 15 % in 2001 to 49% of the Regions Global Tourism business in 2010.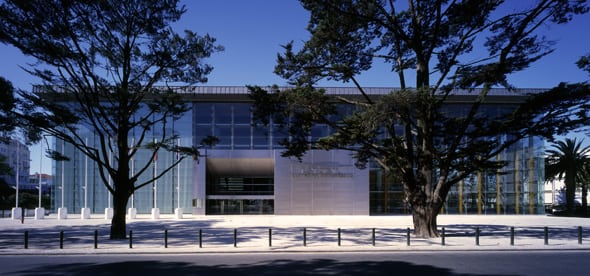 Golf and business deals have long been closely associated – does golf play a big roll in the region's business travel market?
Golf is in fact one of the most important sport incentives of the Estoril Coast and its 7 Golf Courses represent an extraordinary potential for those willing to combine business and play. The Estoril Coast Region takes the Golf Sport as strategic to achieve higher occupancy rates in the local Hotels along the year and Golf has long been a strategic product to fight seasonality . Special International competitions, Opens and Championships, take place in the Estoril Coast contributing to the regions visibility. A special Bureau for Golf congregates the Regions offer and enhances the importance of the sport. www.estorilgolfcoast.com
Sustainable business models and permaculture seem to be a big thing in the Portugal – how is your organisation doing its bit for the environment?
The Estoril Congress Center has started its sustainable journey back in 2007. The vision was to build a new business model based on sustainability principles and not only convert our business to a more responsible levels, both environmentally and social speaking, but also giving an example and inspiring others to follow.
The idea was also to differentiate our services and compete in the international market with a trendy product and becoming a reference and a case study.
The model designed for the ECC is completely original although based on some international standards such as APEX, BS 8901 (ISO 20121) and GRI.
A modular system offering Green Services to our Customers allows everyone to decide what level of commitment is adequate to each event. The Estoril Congress Center has also design specific tools to different market segments, such as Sustain Plus for Association Congresses and Meet Now Meet Green for last minute Corporate Business. On top of that the ECC offers a financial incentive which is a percentage on room costs automatically generated, that can only be applied on Green Services.
Social Responsibility is part of our commitment and a special CSR program is linked to our Green Services. Local community actions can be integrated on our customers event program as an incentive or a team building activity. We also carry a special food program that allows us to distribute locally catering leftovers.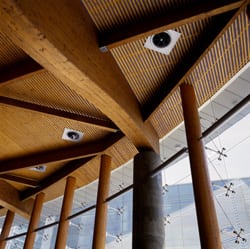 What events does Estoril Congress Centre have planned for the next 12 months, and what can we expect to see going forward?
Our Business perspectives are positive for 2012 and we expect a 5% growth compared to last year. End of 2011 we started a special program after becoming full members of the BCSD – Business Council for Sustainable Development and a task force was established to work on a Sustainable Events Guide that will become the reference in terms of corporate events organization for the 130 companies that integrate this association. All the most important Portuguese economic groups from different market areas are members of BCSD and we expect that this document can become an inspiration helping to organize meetings and events in a more responsible way.
The Association Congresses have also been specially addressed and a specific business model called "Sustain Plus" offers associations the possibility to establish a "risk sharing" relationship with the ECC allowing to maximize ROI.
The ECC is also involved Iberian wide on the ICCA and GMIC Chapters with a vision of a wider market that includes Latin America and Brazil, Africa through Angola and Mozambique and China by Macau. We believe that the historical and cultural links can generate new business opportunities in a Global Market.
The Estoril Congress Center is a Carbon Neutral Venue, compensating its emissions through a special program provided by Terra Systemics and is also certified as Green Venue by both Green Globe and Earth Check.