Putting Gävleborg on the map: The GIS capital of Europe continues to grow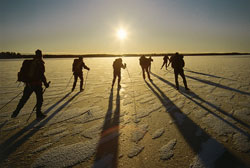 In a rapidly changing world, with new global challenges and opportunities, geospatial data and Geographic Information Systems (GIS) will help companies and organisations to navigate to a better future. GIS is becoming an increasingly important everyday tool for companies to understand their processes, reduce environmental impacts and increase business performance. Gävle and the Gävleborg region, in Sweden, has developed into the GIS capital of Europe over the past 15 years, with a world-leading GIS industry and research competence.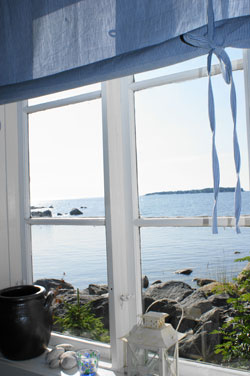 The Swedish mapping, cadastral and land registration authority has its headquarters in Gävle, and the region has developed into a center for geospatial research and education in recent years. Companies such as ESRI, Metria and Swedesurvey have headquarters in Gävle, and this concentration of GIS knowledge and expertise has led regional authorities, municipal organisations and companies to become competent GIS-users to successfully improve their operations and processes.
The cluster organisation, Future Position X, has played a vital role in establishing Gävleborg as a GIS center. Future Position X was launched in 2006 and is a non-governmental, non-profit cluster organisation, which acts as an independent arena for research and development in the Geographic Information Technology (GIT) Industry and the Smart City concept. The cluster supports innovative companies and organisations to research and develop new products and solutions, and to expand into new markets. Over 200 companies and organisations collaborate within the cluster and the Future Position X headquarters, labs and incubator are based at the Gävle Technology Park. Future Position X also has a strong presence in China, with project offices in Beijing and Wuhan, and a market office and incubator in Zhuhai City. Future Position X received Gold Certification from the European Cluster Excellence Initiative (ECEI) in 2012 for its outstanding work, and won the European Cluster Manager of the Year award in 2010.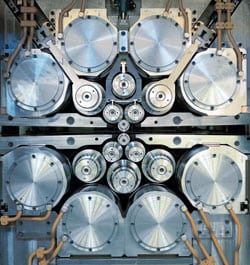 Gävleborg's GIS expertise combined with Future Position X's active promotion of innovation and internationalisation has resulted in a huge growth in the region's GIS industry. In the past 4 years, more than 20 new companies have been created and over 120 new services launched by cluster participants. The creation of an innovative environment has been fundamental in attracting many world-leading GIS companies to establish themselves in Gävleborg.
In 2011, ESRI Inc established their sixth global development center at the University of Gävle. ESRI is owned by S-group AB, which is one of the largest GIS companies in Europe and opened their new headquarters in Gävle earlier this year.
Another recent example of Gävleborg's attractiveness for the geospatial industry is the establishment of Geomatikk's Swedish headquarters. Geomatikk is a leading company in the use of GIS for managing underground infrastructure, such as power cables. The company is growing rapidly in Sweden and is recruiting over 40 new staff in Gävle during the fall of 2012. "Gävleborg's smart specialisation in the field of Geographic information, the Future position X cluster organisation and the warm welcome from the city was the reason for us to set up our Swedish headquarters in Gävle," explains Petter Holmberg, CEO Geomatikk AB.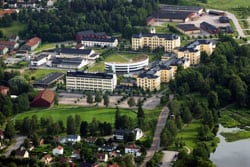 There are already many Chinese companies and organisations visiting Gävleborg to learn about the use of GIS to create Smart cities. To meet this demand, Future Position X is establishing an interactive demonstration project in Gävle that exhibits how GIS can promote more effective and sustainable urban management.
"Every day we work to strengthen our position as Europe's GIS capital and to continue to attract companies, researchers and students to Gävleborg. We have received the highest recognitions for our work in the European Union, and we now aim to move up a gear as we establish a global network," declares Johan P Bång, Managing Director of Future Position X.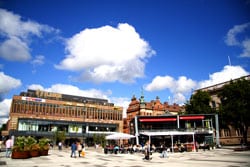 Gävleborg and Future Position X are the obvious choice for prospective new GIS-based products, services and companies. The cluster offers unique testing, development and demonstration opportunities, and Gävleborg's business incubator – Movexum, can assist with start up financing and access to international markets. Future Position X will continue to put Gävleborg on the map and to offer unprecedented business opportunities as its global influence grows.