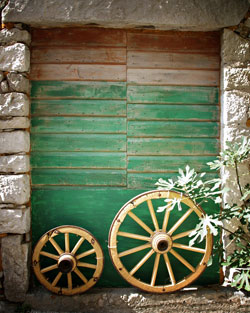 2013. What is special about this date? On this day Croatia will be the 28th country to enter the EU, symbolising a break with the Balkans and former Yugoslavia and highlighting a strong connection with the European community. So what does this mean for the country? And what does it mean for business? This move will mark an important shift in Croatia and how we view the country. Access to the EU will open up markets and economies to Croatia, will focus attention on this location, and will have a very positive impact on tourism. Croatia, a nation of 4.4 million people, will be the second ex-Yugoslav country after Slovenia to join the EU. It has been in talks regarding EU accession since 2005, making it a long awaited historical date, over 7 years in the making. What will this actually mean for Croatia and what can you gain from awareness of this promising spot? Make sure you are not left lagging behind when it comes to this budding location. Read on to find out about the hidden gem that is all but uncovered.
Croatia is an ideal spot for business meetings, conferences and team building excursions.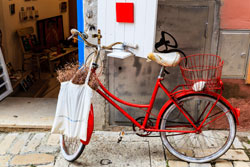 What springs to mind when you think of Croatia? Ruins of the Roman Empire? Beautiful wine? Great weather? Croatia; where the Mediterranean, mountains and plains convene, is a stunning country with an amazing landscape. It is time to start taking note, and to look towards Croatia for holidays, corporate trips, and foreign direct investment. What will EU membership mean for Croatia? Croatia will benefit economically, have a stronger economic stance, be more influential globally, and will be better equipped for the processes and consequences of globalisation. But most importantly, Croatia's entry into the European Union will have a profound effect on its economic and touristic appeal. Croatia is already well known for its idyllic Adriatic coastline and flourishing tourism industry. EU membership will further strengthen this position, and is seen as a positive step for the Croatian economy. It is time for other countries and businesses to take note of all that this country has to offer! So what can it offer? Whether you have an important meeting or your interest lies in investment, Croatia is ready for your business.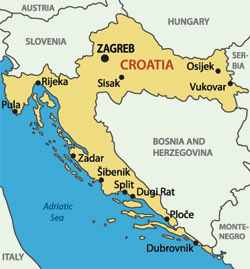 Croatia is an ideal spot for business meetings, conferences and team building excursions. Do you want to offer a unique experience to your colleagues or employees? There is no better time to look towards the National Park of Brijuni to show the way. What an inspirational location choice to stimulate your associates and finalise innovative decisions. The National Park offers beautiful hotels, business facilities including meeting rooms of varying sizes to suit your needs, not to mention the all-important sea view! Hosting an important conference? Do you have a business meeting that needs that certain je ne c'est quoi? You will not be disappointed. The National Park has comprehensive knowledge, and expertise in organising successful conferences and business meetings, so take advantage of this experience and make sure your business is at the front of the queue. And once business closes for the day, there is a variety of excursions on offer that will allow you and your colleagues to relax, mull over the day's proceedings, and take in the beautiful sights. The National Park allows you to get the best of both worlds. What else is on offer in Croatia?
Istria is a place to take note of when looking towards Croatia, and is a clear indication of why Croatia's tourism industry is already doing well. Istria has emerged in the past 12 months as the star of Croatian tourism, so make sure you read on to find out what this area can offer you and your business. Whether you are interested in a break from your busy business schedule, or whether a trip to Istria is part of this schedule, you will not be disappointed. It is well versed in both business and holiday tourism. There's a variety of travel options to reach this part of Croatia. The easiest is to fly directly into the regions airport at Pula. Speaking of Pula, it is Istria's largest city and a sight to behold. The city is omits a relaxed ambiance, where you could not fail to enjoy meandering through the city and taking in the sights. Look no further for a destination for an important conference – there is no better place to seal the deal than Pula, looking out at Adriatic views and soaking up the distinctive atmosphere. So whether you prefer a traditional hotel with conference and board rooms for your event (Hotel Histria) or if you want to really give the wow factor and stay in a lighthouse, there is plenty of accommodation to choose from. Looking for a memorable venue for your meeting, seminar or congress in 2013? Or simply want to say a special thank you to your team for all their hard work? Or are you looking to expand your business and just waiting for the right location? You have found it – Istria – an ideal location. Now, for investment……..

Since the turn of the century, Croatia has been one of central Europe's fastest growing economies. And now is the perfect time to explore investment opportunities in what will soon be a leading EU tourism destination. Are you involved in the tourism industry? Are you interested in the nautical business? Are or you looking to find your next investment gem? Croatia offers huge investment potential and this has been highlighted in an increased amount of investment in the country in recent years. The tourism sector is flourishing, but foreign direct investment in this sector is surprisingly small. Get ahead of the rush and start researching now to plan your next move.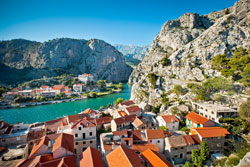 It is simply not possible to highlight all the benefits that this beautiful country offers, but the unmistakable landscape, the beautiful coastline, the stunning architecture and the delicious food will make guests want to return time and time again. With this unmatched natural environment and interesting cultural and historical traditions, take advantage of the current emphasis on Croatia as a tourism destination. Investment opportunities abound. Croatia is about to forge a strong European connection so, welcome Croatia into the EU. Take advantage of all it has to offer and give your business that extra Mediterranean glow!