Relocating to Frankfurt – BS relocation services can assist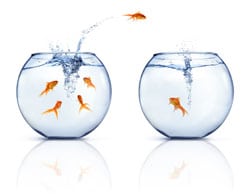 Frankfurt is Germany's most cosmopolitan city, with foreigners making up more than one-quarter of the population. It is an international city where newcomers settle down quickly and feel at home: It is considered to be multicultural because it is home to people from around 180 different nationalities. It's also Germany's number one city for international professionals – with around 170 foreign banks, 3000 foreign companies and 92 foreign consulates. As headquarters of the European Central Bank and the home of the German Stock Exchange, Frankfurt is a leading centre of finance and commerce in Europe and in the world.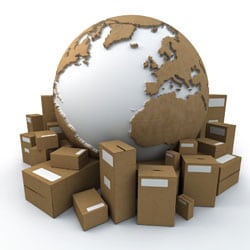 For expatriates moving to the Rhine-Main region it is becoming increasingly popular to live in Frankfurt city. If you value convenience, a short commute to work and a favourite restaurant around the corner, then Frankfurt is the right choice. The most popular residential areas are Bockenheim, the West end, the Nordend and Sachsenhausen..
For newcomers housing is probably the most essential issue when moving abroad. Questions like: Will I maintain the quality of living? What will I get for my money? Which location is suitable for me and my family? All are needing to be answered and all within a limited period of time.
Frankfurt with its fast moving rental property market has an over proportional share of expatriates with an average rental period of 2-3 years which results in a high turnover of available apartments. Apartments go as fast as they come on the market and online offers are often already taken by the time they appear. Therefore the excellent contacts of a well established relocation company with a network of real estate agents, home owners and property management companies makes a real difference when trying to secure the property you need.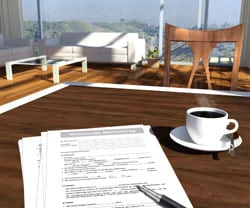 How to choose the appropriate relocation service for my company's requirements? There are more than 40 relocation agencies located in and around Frankfurt. Decisive criteria for the right choice should be : long lasting experience in the relocation business, an international background, excellent "soft skills", professionalism and flexibility.
BS relocation services provides companies and individuals with relocation solutions to make the transition to Frankfurt as smooth and cost-effective as possible. Offering a comprehensive and individually tailored support program, BS cater to the particular needs of each transferee and their family.
BS relocation Services ease the burden on both, the company as well as the future transferee, taking care of their adaptation to the new environment and assisting in overcoming cultural and linguistic barriers. The employee and their family's satisfaction will be crucial for the success of the entire relocation process. This way the new staff member can focus on their new professional challenge.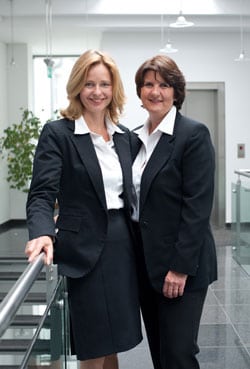 The two Managing Directors, Andrea Simon and Catherine Brozovsky, have been successfully working in the Relocation Business for many years for a number well known global companies. Their personal commitment and high competence serve the international employees, leading the relocation of the entire family to success. Their highly qualified, committed and multilingual team is working for BS relocation services to ensure a first class service to all clients.
"We have lived and worked in several different countries ourselves and know from our own experience that a successful move and smooth transition requires an experienced relocation agency."
Key Strengths:
Personalized approach
24-hour-availability
Single point of contact
Respectful of different cultures
Independency of external suppliers
Cost-effective solutions
BS' Mission is to simplify the entire relocation process with the utmost integrity, flexibility and reliability at a reasonable cost.
Moving to a foreign country or a new city can be one of the most stressful situations in a person's life. BS relocation services will take the stress out of the move by helping with all relevant services in a fast, efficient and cost-effective way.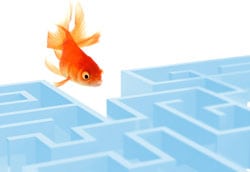 All services are absolutely flexible to meet any specific needs or budgets. Services can be booked on an hourly basis or as a package at a fixed price.
Obtaining a work and residence permit, finding a home, finding appropriate schools for the children, telephone and utility connections, settling in needs like to recommend a doctor who speaks your language, cleaning lady or babysitter and many more relocation issues are time consuming processes.
BS helps the transferee to focus on the new job right from the beginning of their assignment. A successful relocation is a measurable advantage for the employee, the family as well as for the company.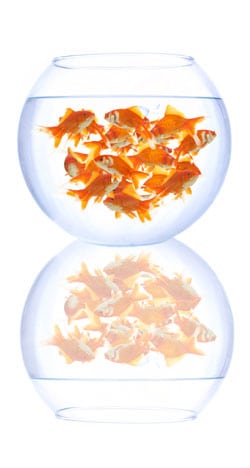 Orientation
An orientation visit prior to a new assignment is an important tool to help a potential new employee to make the decision to take a new job. He or she will get a good overview of the new living conditions in the new city, which will help to overcome any uncertainties concerning the upcoming move.
Has the transferee already decided to move, the orientation tour is designed to provide a detailed overview of suitable residential areas and local facilities. In this way any arising questions can be clarified in advance, prior to the house hunting tour. The actual home search can be much more precisely tailored to the individual's requirements and needs.
Home search
A successful assignment depends strongly on the selection of a perfect home. Our detailed knowledge of the regional property market as well as our long standing contacts with local real estate agents, property management companies and home owners are instrumental to finding the "ideal" residence.
Stress and concerns relating to an international move will be minimised by establishing a new, ideally located home quickly and confidently.
If required BS can also organise temporary housing or assist with finding a furnished apartment.
Immigration
The entire immigration process can be very tedious and time-consuming. BS' excellent contacts with the relevant authorities facilitate all necessary formalities and save the transferee's precious time.
BS relocation services register the employee and his family at the local authorities, assist with the application and extension of work and residence permits and apply for residence notification (EU-Citizens), whilst also providing Visa application assistance for the respective host country.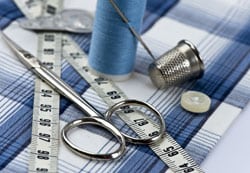 Departure
When leaving the host country many formalities are required. BS offer an extensive departure package and handle all necessary procedures. This leaves time for the transferee and his family to enjoy the remaining time in Germany and to get prepared for the new assignment.
BS' team assist with all required administrative formalities. Coordinating the move and the renovation of the property. We deal with the exit inspection and disconnect all utilities. All this is taken care of, even when the expat has already left the country for his new destination.
Additional Services
The move isn't over on moving day! BS relocation services offer an array of tailor made services to allow a smooth start in the transferee's new daily life. These can be booked individually according to each person's special needs.
Assistance with school / kindergarten
Opening of a bank account
Application for child benefit
Conversion of driver's license
Information about neighborhood
Assistance with car import / car purchase
Importation of pets
Translation of documents and contracts
Cultural training
Information about language schools
Leasing of rental furniture
Assistance with interior decoration
Please contact BS relocation services for a customised offer: