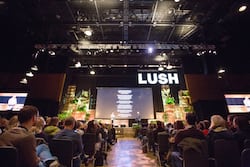 Bournemouth International Centre is the South's largest, purpose-built business events venue, with licensed capacity for 10,000 delegates, and capacity for a further 2,000 at the nearby Bournemouth Pavilion. Operated by social enterprise BH Live, they attract major players in the public and private sector, bringing millions of pounds into the local economy through employment and business tourism.
Bournemouth International Centre was among the first, purpose-built event venues to be built on the rise of 1980s business revolution. Its sister venue, Bournemouth Pavilion, goes back a lot further, to the more gracious days of the 1930s. Today, both are vibrant business and entertainment centres, attracting audiences and delegates from far and wide. Lately, the venues have begun to catch the attention of a new generation of businesses, as well as sustaining a loyal client base, looking for a destination that gives them the best of both worlds. Cutting edge, business-ready spaces with a city feel, softened by a relaxed coastal vibe to free up positive thought and spark original ideas.
"After our congress in June, I now understand why people like us have events here. It's a lovely place with a great atmosphere. Our delegates pick that up right away. They feel good and positive, and that brings positive conference outcomes to take forward,"
John Bryant, Royal College of Nursing
What's special about Bournemouth International Centre?
Apart from its amazing location, it's a blank canvas, ready for any business to come along and make it their home.
"We just move in for the week and make it our own. Everything looks, feels and even smells like Lush. It's the perfect place to bring our international team for launches and special events like our 20th birthday and our Fight Animal Testing campaign."
Amanda Taylor, Lush Cosmetics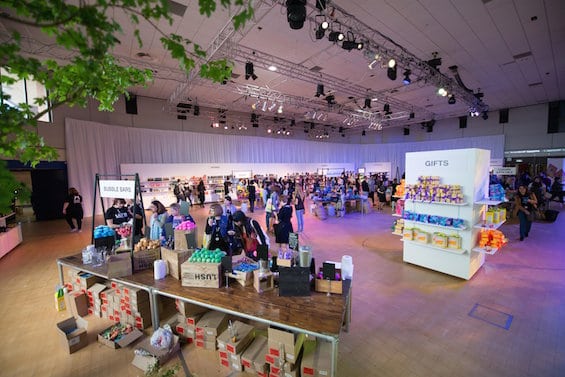 Business-ready
Warmer and more flexible than industrial-style venues, Bournemouth International Centre is the largest and most dynamic conference and exhibition space in the south of England, with licensed capacity for up to 10,000 visitors. BH Live can host anything here from a large multi-hall event to smaller more intimate meetings. Organisers can choose from four halls, numerous private and open plan breakout and lounge areas. These can be set up and made ready in open, theatre, classroom and roundtable layouts, or be given a completely new identity as a customised, branded environment. Large, pillar-free spaces, with direct and level access, make for fast build and break down – easily accommodating boats, trucks, cars and even small planes.
"It was a brilliant show and we are really pleased by the feedback from exhibitors and visitors. The Bournemouth show is now firmly es-tablished in the fishing industry calendar."
Sharon Boyle, Skipper Expo
Just a few minutes' walk away is the Art Deco Bournemouth Pavilion, to give a spacious opulent feel to annual conference and awards celebrations, with smaller spaces for hosting informal business meetings.
"We place heavy demands on our venue hosts, and even more so when we start bringing dodgems into the mix! The venue provided everything we needed under one roof, which was essential in creat-ing a real buzz to the event. We were very pleased how everything was set up to generate a natural movement of people through the various areas we used. We're now looking forward to finding the team new challenges for the future!"
Alison Whitehorn, UK Serials Group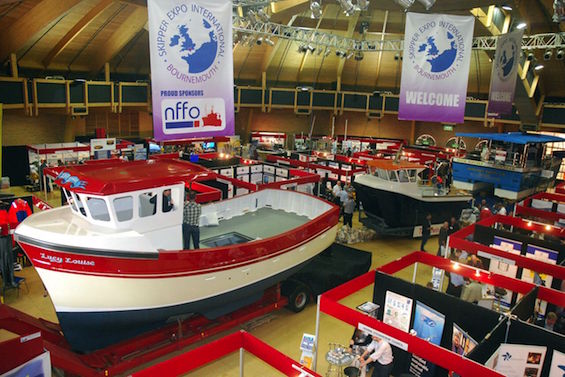 Innovative
Bournemouth International Centre and Bournemouth Pavilion are located at the heart of an innovation hub, where academic and business organisations work together to bring new ideas to life as mainstream products and services. And this is all reflected in the venues.
BH Live recruits the very best expertise to make events run smoothly and stage them in spectacular fashion, bringing fantastic team building and corporate hospitality opportunities into the mix, from boat charters, high ropes adventure, sunrise yoga and more. They're also experts at utilising the region's natural assets to give delegates, speakers and exhibitors the off-site space to think, work, relax and get together.
"The event team was amazing from start to finish, making our visit to Bournemouth run extremely smoothly. Without their help, the confer-ence would not have been as successful as it was. No request was ever too much and, along with their friendly and helpful personalities, we really enjoyed working with them and look forward to returning to Bournemouth International Centre in years to come."
Laura McCann, Fitwise for British Academy of Audiology
Through the town's conference bureau , Business Events Bournemouth, clients who don't have their own in-house event resources have a single point of contact to book rooms and get what they need to find their way around. A massive choice of accommodation and entertainment is all in walking distance of the venue, from 4-star branded outlets to smaller vintage and boutique hotels, to banks, shopping, restaurants, bars, gardens, pier approach and promenade. The jewel in the crown is BH Live's exclusive fine dining offer, frequently challenged by celebrity clients to create branded, original menus and themed backdrops, and providing top-notch service to hundreds of guests at a time. All these things are part of a bespoke, service package that covers everything from familiarisation and site visits through to PR and marketing, event management, corporate hospitality and team building.
Well-connected
On the one hand, Bournemouth is simply a beautiful place to be, with open spaces, seven miles of sandy beaches, great shopping and an eclectic mix of bars, restaurants and entertainment. On the other, it is a bustling and growing centre of business innovation, creativity and infrastructure investment, and an incubation hub for some of the UK's best young talent at Bournemouth University and Arts University Bournemouth. This combination is rarely found in a single event destination, unparalleled anywhere in the UK, and probably in Europe. The venues and all the town's assets are within easy reach of major European business centres via Bournemouth International Airport and Southampton Airport, with London's airports just a couple of hours away by road or rail.
Independent and not for profit
Bournemouth's main venues are operated by social enterprise BH Live, in partnership with Bournemouth Borough Council. The organisation is part of a growing, 70,000-strong social economic sector that includes The Big Issue, Eden Project, Jamie Oliver's Fifteen restaurant, Divine Chocolate and Timewise. Together, social enterprises contribute £18.5 billion to the national economy (2012 Small Business Survey, 2013) and employ almost a million people.
"Our neutrality, independence and social focus assures clients that we will exert all our skills and expertise to make sure their event is a success, without any brand, social or political bias. The best outcome for the venue – and for our region is an event so successful, that clients return time and time again, and make us their venue of choice. This comes with a feel good bonus. Clients, event organisers and delegates who come to our venues get to play their part in building more connected, healthier and happier communities."
Pat Coyne, BH Live Director of Venues