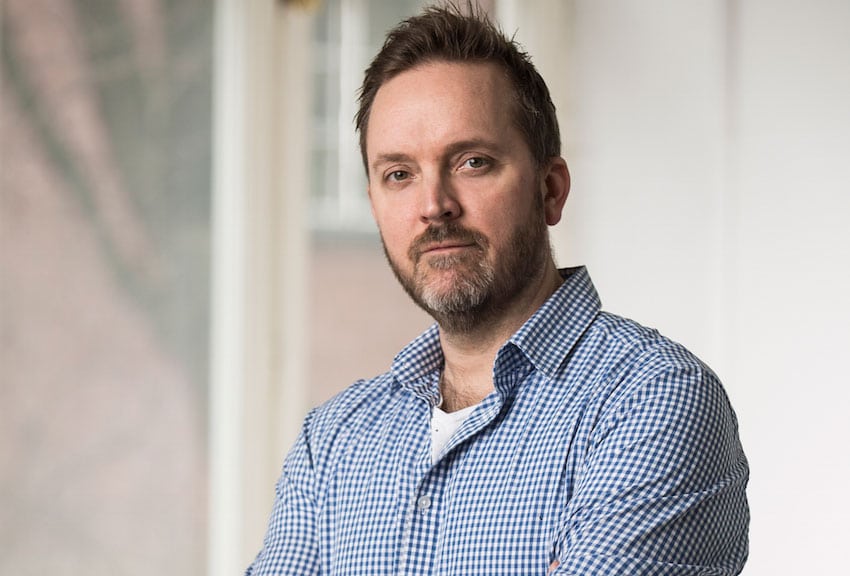 We speak with Mikael Spuhl, CEO at 3D Interactive Sthlm AB
James Brown: Could you give us a brief introduction to AR and its benefits?
The usual technical description of augmented reality (AR) is "a technology that layers computer generated enhancements on top of an existing reality". I would introduce AR as way of bringing the real and digital worlds together. With AR, you can make printed material or objects come to life by adding 3D content, animation and video on top of those objects. We see AR as a communication platform that allows you to connect with your clients/customers in a completely new way. To describe the benefits of AR, I think it´s best to give concrete examples of how some of our customers have integrated AR into their businesses: 
• With the Kolla Pengarna app, the Swedish National Bank used AR as a way of communicating the biggest bank note exchange in Sweden in modern times. The app uses AR for scanning new and old banknotes to see when they are introduced or become invalid. The app also has a voice over mode to help the visually impaired to get to know the new bank notes.
• Saab uses both object-based and printed AR to visualise the USPs of its different products at fairs and exhibitions. 
• Real estate companies such as JM and NCC use our AR services to visualise future projects in 3D to give their customers a better basis for making buying decisions regarding apartments that have yet to be built. 
James Brown: What are your company's main services and client base?
Our main services are making AR and VR applications that combine 2D and 3D content to communicate and visualise our client's products and services. Our client base currently comprises mostly big companies, but with AR being more accessible and affordable we foresee that even small companies will be able to use AR in their communications, especially now that we can add AR content to our universal GlobeAR app.
James Brown: What industries have taken up your services?
Our ability to add customer value using AR has given us the opportunity to work with a wide range of industries such as real estate, defence, yachting and telecoms. We are also working with several PR and advertising agencies and their clients.
James Brown: How do you see AR developing over the next five years?
I think we will see a huge development of the technology in everyday life, especially with all the current developments in wearables such as AR glasses. In five years, you will probably see AR all around you in the form of marketing campaigns. I also see huge potential for using AR within service & maintenance and of course for product visualisation of all sorts.
James Brown: What industries in your opinion would benefit most from 3D and AR?
Basically, any industry that has physical products would benefit a lot from using AR both in marketing and sales but also for user instructions, service and maintenance. We will most probably see a lot of AR in the real estate and automotive industries.
James Brown: What type of a budget would a company need to integrate these services into a marketing campaign?
It all depends on what AR content it wants to include and what means it has. We would say that for €7,500-13,000, we could create a fantastic AR experience to be used in a marketing campaign. However, we have clients with projects exceeding €80,000 as well. With our updated GlobeAR app, we will be able to offer AR to a wider range of clients at a lower cost.
James Brown: Could you tell us about future projects you have in the pipeline?
We have a few very interesting projects coming up both in AR and VR. We are currently working on a VR experience for the reconstruction of a very famous shopping mall in Stockholm. It´s a very controversial project and we are looking forward to calming the fears of the residents of Stockholm when we show them how it will be. For AR, we have an upcoming project for Ports In Stockholm, where we are creating an AR application showing the development of the biggest construction of a port in over 100 years in Sweden.
Mikael Spuhl
CEO
3D Interactive Sthlm AB