Interview with Charmaine Quinland-Donovan, CEO, CIU Antigua and Barbuda
CEO Insight: Why has citizenship investment become so important for global investors?
Charmaine Quinland-Donovan: Profit optimization, portfolio diversification, access to new markets and tapping into unique business opportunities are the outcomes global investors pursue.  The early development of the investment migration industry was driven by the need for investors, particularly from jurisdictions whose travel documents did not afford ease of travel, to have access to greater mobility.  However, as the industry has developed, all of the traditional investment imperatives are also operating as pull factors for many global investors.  As such, they are in pursuit of much more than mobility – they are in search of options, both for their commercial interests as well as their lifestyle.  Citizenship paves the way for real societal and economic integration: global investors understand, adopt to and transform the industries and economies in which they operate.  There is a duality of benefit as the host countries receive direct inward investment, augment skills and competencies and foster the growth of the many ancillary activities which accompany the increased economic activity.
"The Antigua and Barbuda programme has responded to the demands of the savvy global investor with more competitive offerings and efficient and responsive processing. "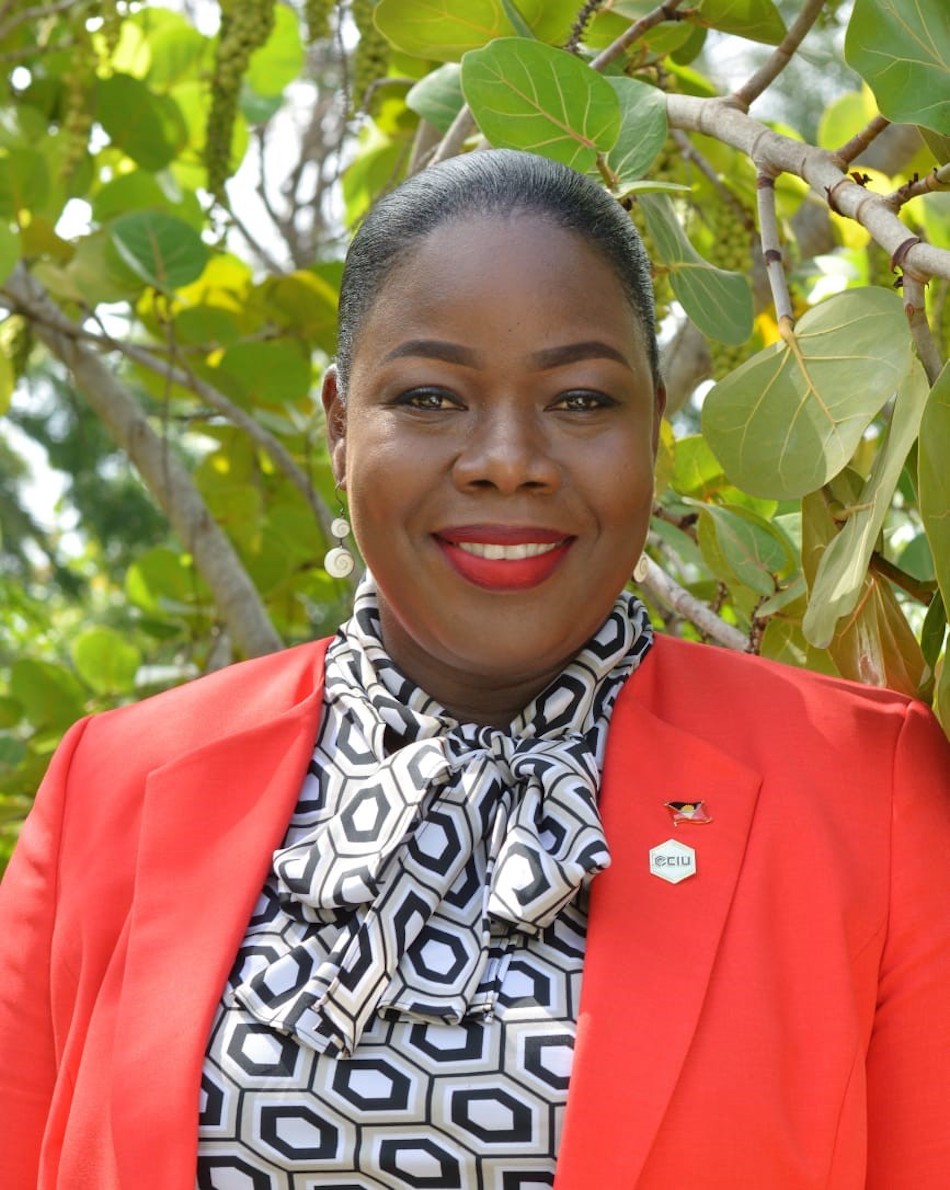 CEO Insight: What unique elements does Antigua & Barbuda's Citizenship by Investment Programme offer the wise global investor that distinguishes it from and elevates it above other programmes?
CQD: The Antigua and Barbuda programme has responded to the demands of the savvy global investor with more competitive offerings and efficient and responsive processing.  Our suite of investment options is specifically designed to have the broadest appeal and to respond to varying investor requirements.  We pay keen attention to the investment offerings to maintain their attractiveness and continued alignment with the ever evolving needs of the market. The four unique options that are currently offered appeal to the widest cross section of applicants to include lifestyle choices, commercial pursuits or socially responsible investment.  Additionally, access to the programme affords successful applicants:
Visa-free access to more than 160 countries
No restrictions on dual nationality.
Citizenship for life, once residency requirement is met.
No tax on worldwide income, inheritance, capital gains or investment returns.
For those who wish to relocate and or do business in Antigua and Barbuda, they will find it to be a country with a:
Stable economy and democracy.
Well-established legal and regulatory framework, supporting civil and commercial relationships.
Well-educated workforce, skills and abilities for the modern workplace.
Internationally comparable education system for all ages
CEO Insight: What would you say by way of reassurance that there is nothing to fear from Citizenship by Investment, and that conversely, it constitutes a socio-economic international force for good?
CQD: The concerns of some governments and international agencies about residency and citizenship by investment (RCBI) programmes is not without merit.  There have been instances in which jurisdictions have not managed these initiatives with probity or the requisite regard for the community of nations in which they exist.  However, where RCBIs are rigorously administered, and where only the applicants who are the best candidates for the grant of citizenship are given favourable consideration, there need not be undue apprehension about the operation of these programmes.  As our world becomes more integrated, and as we as humanity recognize and subscribe to the principle that all beneficial opportunities should be accessible by all people, regardless of where they may have been fortunate to have been born, then the concept of global citizenship through multiple citizenships becomes less a threat.  The ability to change one's circumstances through these programmes serves as a mechanism for moving our world towards greater equity, but equally as important, is how they bring people of diverse cultures and ethnicities together, reinforcing our shared and common experiences.
These laudable benefits notwithstanding, concerns remain real and risks can emerge.  In the Antigua and Barbuda programme, we have sought to mitigate these potential perils  by way of a vigorous due diligence process.   We adopt a multi-tiered review and vetting process, commencing with the approved Licensed Agents, our in-house Compliance department, thereafter engaging the services of international due diligence providers to conduct extensive research on each member of the family. International law enforcement agencies also examine each applicant to the programme.
CEO Insight: Given the prevailing winds of volatility the world is currently exposed to, such as the global pandemic, more exacting fiscal demands, soaring inflation, and a rise in conflicts and associated sanctions, has the motivation behind those seeking additional citizenship become more diversified, or does it remain, primarily, a desire for greater mobility?
CQD: Second citizenships have become a compelling investment option for wealthy individuals and the Antigua and Barbuda citizenship program is one of the most attractive offerings in this fast-growing market. In this ever changing world, the experience of a global pandemic, the effects of the imposition of sanctions and rapid global inflation have caused individuals to look for options – safety and security, mobility, business expansion. These challenges have strengthened the resilience of investors, and have at the same time demanded adaptability to best secure success.  While mobility will always be a primary driver of demand in the sector, several other factors also account for the evolving investor profile.
CEO Insight: With which citizenship by investment source markets is Antigua & Barbuda's CIP proposition currently resonating most strongly with? To what do you attribute this?
CQD: The Unit continues to maintain a steady influx of applications from the Asian territories due to the abundance of knowledge surrounding the Programme that is readily available. However, we have recently seen a surge in applications originating from the MENA area as persons continue to seek safer, less densely populated options, and countries which have demonstrated a greater ability to manage the pandemic.
CEO Insight: What would you describe as the most important and tangible benefits that programme inflows have brought to Antigua & Barbuda
CQD: Since the inception of the Programme, Antigua and Barbuda has seen a resurgence in the country's tourism sector.   The requirement to visit has lengthened the tourism season citizens travel throughout the year to swear the Oath of Allegiance.   Through the real estate option many developments have expanded and upgraded their properties, adding to the accommodation inventory on island.  Direct donations to the National Development Fund have supported a plethora of social and economic activities.   The expansion of the country's university is being funded by the investments made under the UWI Fund option.
Revenue flows from CIP assist in fostering cottage industries such as agro-processing, improving the agricultural sector and supporting the creation of new industries, thereby, ensuring diversification of the economy. The funds also supplement the national pension scheme, environmental management, and contributes to the project to provide affordable homes for Antiguans and Barbudans.