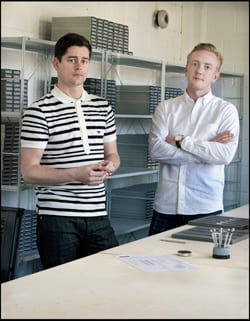 London's East End is the hotbed of art and design in Britain – if not the world. But while much of the energy there is devoted to posing and posturing, two industrious designers blended form and function and came up with a solid success. We report on the timeliness of Uniform Wares.
There's a certain irony in a British contemporary design company using the nation's manufacturing golden age as its muse. The paradox balloons when you figure that Uniform Wares birth came about during the recession providing the final nail in British manufacturers' collective coffin.
Nevertheless, Uniform Wares 100 series watch, created a quiet storm on its release.